EU to Tax Imports Based on Emissions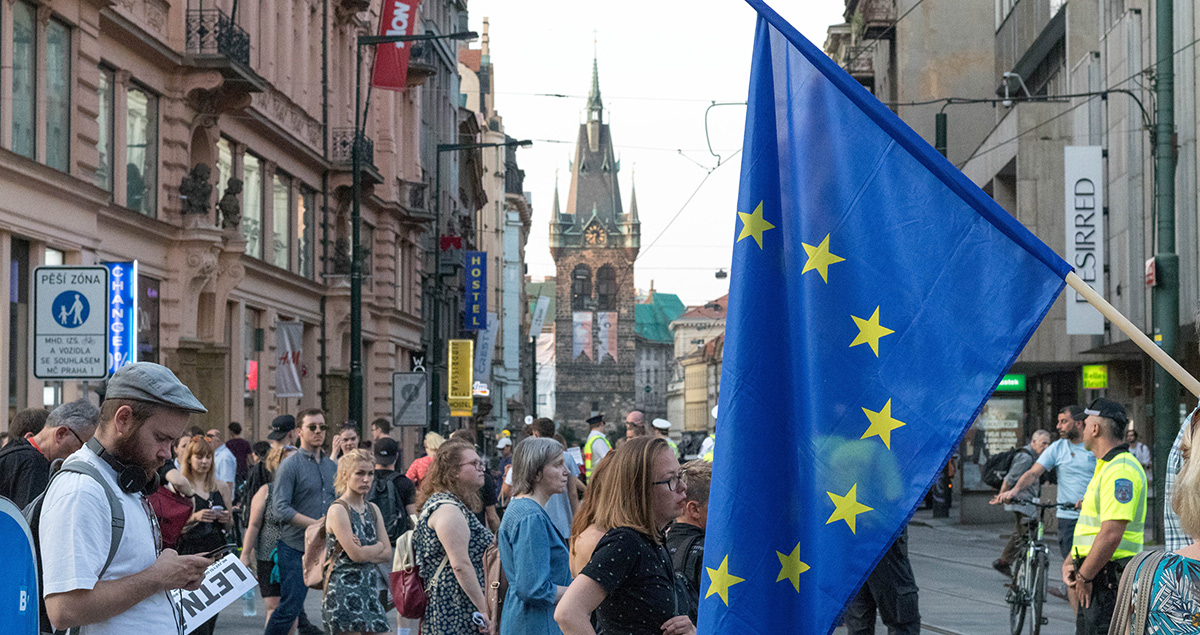 This article was licensed through Dow Jones Direct. The article was originally published on The Wall Street Journal.
The European Union reached an agreement to impose a tax on imports based on the greenhouse gases emitted to make them, inserting climate-change regulation for the first time into the rules of global trade.
The deal in December 2022 between European national governments and the European Parliament ends more than a year of negotiations on the details of the plan. The EU is expected to adopt it in the coming weeks as part of a sweeping package of legislation that would step up the bloc's efforts to limit global warming.
The plan, known as the carbon border adjustment mechanism, would be the world's first tax on the carbon content of imported goods. It has rattled supply chains around the globe and angered the EU's trading partners, particularly in the developing world, where manufacturers tend to emit relatively large amounts of carbon dioxide. It has also unsettled manufacturers in the U.S. who are concerned the measure would create a new web of red tape to export to Europe.
Europe's border tax has also spurred officials in other countries to consider a similar approach. The U.K. is discussing it, as is Canada. Democrats in Congress have introduced legislation to impose a carbon tax at U.S. borders.
"With this directive, the polluter is really going to pay, and we are pushing the rest of the world to do the same," said Mohammed Chahim, a European lawmaker who led talks for the Parliament.
Europe's carbon border tax adds to trans-Atlantic trade tensions as policy makers in Europe and the U.S. try to position their industries to catch the coming wave of investment in low-carbon technologies. The U.S. Inflation Reduction Act gives huge subsidies for deploying renewable energy and requires much of those funds to be spent on goods made to a significant extent in the U.S. European leaders say those provisions violate World Trade Organization rules preventing discrimination against foreign companies.
The agreement comes as European governments are at odds over a plan to establish an emergency cap on the price of natural gas. Energy ministers clashed again on Tuesday over a proposal that has divided the continent in its response to Russia's tightened grip on energy supplies.
The proposal from the European Commission, the bloc's executive body, would cap month-ahead prices on the EU's main trading hub.
The push comes after Russia's invasion of Ukraine and its throttling of natural-gas supplies have pushed up energy prices and sparked concerns about possible shortages. Earlier measures taken by EU countries include a plan to redistribute a portion of energy companies' high profit and revenue, and efforts to reduce gas consumption.
Europe's carbon border tax aims to protect European manufacturers from competitors in countries that haven't regulated carbon-dioxide emissions. It would also use the bloc's economic heft to push countries to set a price on carbon -- either through a tax or other means such as a cap-and-trade system; manufacturers from those countries would benefit from a deduction of that cost from the European tax when their goods arrive at the bloc's borders.
The tax would apply first to some of Europe's most-energy intensive industries: aluminum, steel, fertilizers, cement, some chemicals and hydrogen production, which is expected to grow quickly in the coming years. It would come into effect in October 2023, first just as a requirement to report the greenhouse-gas emissions associated with imports. In later years, importers would be required to pay the tax. That step would accompany the EU's schedule for phasing out free emissions allowances the bloc gives to its industries under its cap-and-trade system.
Crucially, negotiators decided to include so-called indirect emissions in their plan, which are released not by the manufacturers themselves but from the power plants they rely on for electricity. Most emissions from aluminum production, for example, are generated by the huge amounts of electricity used by aluminum smelters. That provision could be a significant barrier to Chinese producers of aluminum and other goods, given that they rely heavily on coal-fired electricity.
The legislation would require importers to register with authorities and seek authorization to import goods covered by the tax. Importers would have to pay a price per ton of carbon dioxide set by the carbon price in Europe's emissions-trading system. Europe's carbon-dioxide allowance prices have risen sharply over the past two years to around 90 euros, equivalent to $95, per ton because of expectations that the bloc would set a lower cap on overall emissions in the coming years. The war in Ukraine has also put upward pressure on prices, as power companies across the bloc are burning more coal to replace natural gas from Russia.
As Europe negotiated the plan, White House officials said U.S. manufacturers should be able to deduct the cost of complying with rules intended to limit greenhouse-gas emissions, even if those rules don't set an explicit price on a ton of carbon. California and Northeastern states have such regulations, but they don't exist in the U.S. at a federal level. European negotiators in the end rejected those arguments.
The EU this week was also nearing a deal on fresh loans for Ukraine for 2023, which were being held up by Hungary because of its fight with Brussels over Budapest's access to EU funds. Under the deal, member states agreed that the EU should go to the capital markets to raise 18 billion euros for Ukraine in 2023.