Emerging stronger with smart and sustainable cities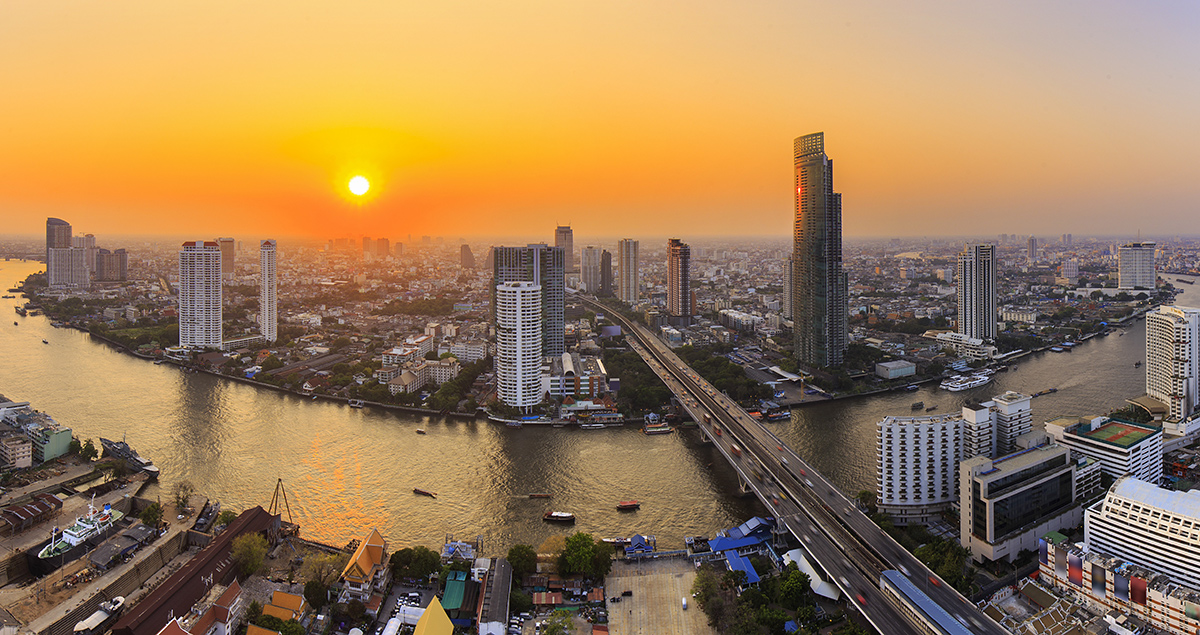 This article was licensed through Dow Jones Direct. The article was originally published on Business Times Singapore.
ECONOMIC growth can no longer be pursued at the expense of climate change and environmental degradation. The theme of the upcoming World Cities Summit, "Liveable and Sustainable Cities: Emerging Stronger", aptly reflects this.
According to a report by the Intergovernmental Panel on Climate Change, South-east Asia is among the regions that are most vulnerable to climate change. At the same time, the region is expecting a population surge of 90 million in the next decade. What this means is there will be an increasing burden on existing infrastructure systems and escalating stress on the environment.
How can South-east Asia build cities that are both smart and sustainable? Through a focus on 4 principal areas: citizens, technology, collaboration and resilience.
Firstly, governments should take a citizen-centric design approach when tackling problems in services and processes. Secondly, technology must be harnessed as a growth catalyst and to improve user and citizen experience. Next, effective collaboration across the government, business, investors and community is necessary in the co-designing, funding, and delivery of projects. Finally, governments must plan for long-term economic resilience so that cities survive, adapt and thrive against the impact of stresses and shocks such as climate change.
Capturing green opportunities for sustainable cities
As urbanisation accelerates and cities grow with the expected economic recovery post-pandemic, environmental and climate risks must be managed simultaneously.
To that end, governments around the world are tapping on an arsenal of policy interventions and financing measures to support the transformation of sectors, improve energy efficiency and tackle pollution. Many are adopting a carrot-and-stick approach, including green taxes on harmful environmental activities, tighter regulations, and new standards and certification for energy performance, emissions and pollution.
Subsidies and tax rebates are used to boost demand for green products and services like electric vehicles, solar panels and renewable energy. Loans and grants are provided to promote green investments in sustainable agriculture, renewable or low-carbon energy sources, energy-efficient buildings, transport and public infrastructure.
Governments are also offering subsidies and grant funding to research institutes, academic institutions and private investors to boost innovation and develop transformative technologies in renewable energy, carbon capture, waste management and energy efficiency.
There is a robust and wide array of green projects in which private investors can participate or collaborate with governments. For example, an EY study commissioned by the European Climate Foundation, Green recovery opportunities in Southeast Asia, Japan, South Korea and Taiwan, found a pipeline of over 800 clean energy projects with a total investment potential of US$316 billion. These plans present a multitude of opportunities in clean energy development and management for the private sector. Yet private investors are held back by various reasons.
Barriers to private investment
Regulatory and policy uncertainty is an oft-cited risk. Uncertainty raises project revenue risk, which in turn reduces project viability, investment, interest and innovation. Institutional investors may also face significant bureaucracy and onerous reporting and disclosure requirements, such as demonstrating that investments satisfy regulatory criteria.
Another reason is the lack of attractive incentives in some markets. Many green technologies have large upfront research and development (R&D) costs, and long and risky development periods. Payback is only realised in the long term, and the potential for knowledge spillovers means that investors only earn a fraction of the total rate of return as benefits also accrue to other companies. These issues are exacerbated if the end market is small and fragmented, as investors are less confident of recouping large, risky upfront investments in R&D or new production capacity.
In some cases, the lack of robust market data makes it challenging for investors to assess the expected risks and benefits of investment. This can push up the cost and limit access to external finance. In other cases, private-public partnerships can fail to deliver due to ill-defined outcomes, insufficient private sector capacity, and lack of expertise and experience among both private and public players.
A need for strong leadership and collaboration
Addressing these challenges will require consistent and coordinated action from various stakeholders, from governments to investors to corporate leaders and individuals. Market forces alone won't solve the problem and governments must continue to affirm their role in taking the lead.
Importantly, governments and city leaders must provide robust governance frameworks and strategic action plans with clear accountability to drive investor and citizen confidence. Sector-specific road maps, produced in collaboration with industry, can bridge the gap between long-term pledges and short-term action plans with measurable targets. These should set out specific policy measures and initiatives, desired outcomes, timelines, and necessary resources.
Aligning policies across all government activity -- from infrastructure, housing, transport and defence to education, health and social services -- is also key. This helps to avoid situations where individual government department priorities may conflict with climate goals. Having a single entity -- new or existing -- to drive oversight and help ensure a coordinated, whole-of-government approach across diverse sectors will be instrumental in identifying synergies and dependencies, as well as anticipating potential issues.
City leaders also have a vital role in implementation, and so should be engaged in policy design from the outset and given the necessary resources to deliver and monitor green initiatives. While government must demonstrate strong leadership, achieving climate resilience will no doubt require whole-of-society commitment. What is for certain is that the choices today will shape the future cities of tomorrow.
The writer is EY Asean government and public sector leader. The views in this article are his own and do not necessarily reflect the views of the global EY organisation or its member firms.