Biden making $20 billion available from 'green bank' for clean energy projects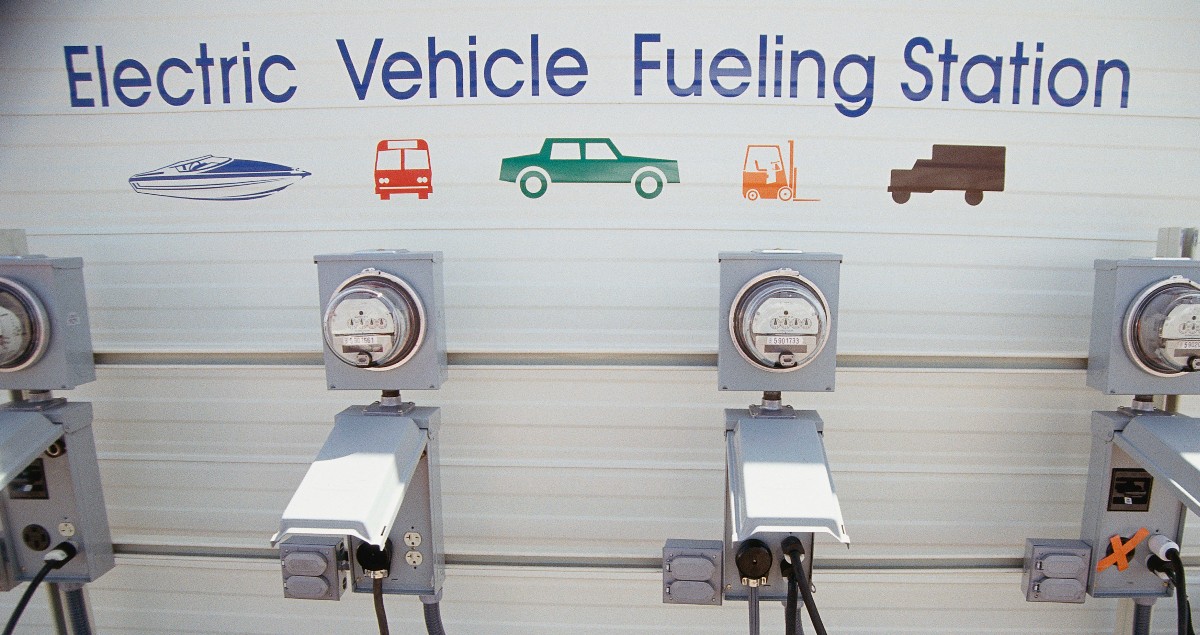 This article was licensed through Dow Jones Direct. The article was originally published on The Associated Press.
The Biden administration is making available $20 billion from a federal "green bank" for clean energy projects such as residential heat pumps, electric vehicle charging stations and community cooling centers.
Two programs, worth $14 billion and $6 billion, respectively, will offer competitive grants to nonprofits, community development banks and other groups to invest in clean energy projects, with a focus on disadvantaged communities, the White House said. The investments follow a $7 billion Solar for All program launched last month for residential and community solar projects in low-income communities.
All three programs will be overseen by the green bank, formally known as the Greenhouse Gas Reduction Fund, which Congress created in last year's climate law.
Vice President Kamala Harris called the grant programs announced Friday "the largest investment in financing for community-based climate projects in our nation's history,'' adding: "It's a good day.''
Speaking at Coppin State University, a historically black university in Baltimore, Harris said green bank investments would "dramatically accelerate" work to lower planet-warming greenhouse gas emissions while boosting tens of thousands of climate and clean energy projects across America.
The federal investments mean that developers who build affordable housing in cities such as Baltimore "will now have the capital they need to install energy-efficient appliances in new units, to lower energy use and help tenants save on their electric bills,'' Harris said. Small business owners also will be able to receive zero-interest loans to purchase electric delivery trucks, reducing pollution and saving on gas, she said.
"When we invest in clean energy and electric vehicles, more of our children can breathe clean air and drink clean water,'' she said. "When we help folks upgrade their heating and cooling systems, we lower the cost of electricity, so working parents have more money for groceries and home repairs and school supplies. And think of all the jobs these investments will create.''
Environmental Protection Agency Administrator Michael Regan, whose agency oversees the $27 billion green bank, called it a way to "tackle the climate crisis and reshape the economy'' at the same time. The three programs will offer "transformational resources'' for many disadvantaged communities that often are passed over by commercial banks and investors, he said.
"These communities have been left behind in this transition, and it's going to be a strong signal to the market for us to pull private capital off the sidelines'' in urban and neglected areas, Regan told The Associated Press in an interview.
Applications under the program are due this fall, with grant awards expected next year.
The $14 billion National Clean Investment Fund will provide grants to up to three national clean financing institutions, enabling them to partner with states and the private sector to provide affordable financing for tens of thousands of clean technology projects nationwide, the EPA said.
The $6 billion Clean Communities Investment Accelerator, meanwhile, will provide grants for up to seven nonprofits that will work with other groups to provide access to investments needed to deploy clean technology projects. Hundreds of community lenders, credit unions, housing finance agencies and other institutions will finance clean technology projects in low-income and disadvantaged communities, the EPA said.
Maryland Sen. Chris Van Hollen, a Democrat who first introduced legislation to create a national green bank 14 years ago, said the grants will accelerate deployment of clean energy in underserved communities such as Baltimore that have been disproportionately harmed by pollution and climate change.
"These funds will serve as a force multiplier for private investment in clean energy projects to cut emissions and promote environmental justice in underserved communities across the country,'' said Van Hollen, who attended the ceremony at Coppin State with Harris, Regan and other officials.
The green bank could help finance cooling centers in urban areas suffering from extreme heat, as well as charging stations for electric vehicles, retrofitting buildings and installing efficient heating and air-conditioning systems, Regan said.
"This is really about ensuring that every person in this country is experiencing the best quality of life as possible with clean energy technology providing that landing,'' he said.
The green bank — modeled after similar banks established in states such as Connecticut, New York and California — is expected to unlock billions of dollars in private investment, Regan and other officials said.
Republicans in Congress have criticized the green bank, calling it a taxpayer-funded "slush fund" ripe for abuse.
A GOP energy package that passed in March would repeal money allocated to the green bank. Rep. Gary Palmer, R-Ala., said the fund would benefit Wall Street firms but would not "lower the cost of heating for American families."
House Energy and Commerce Chair Cathy McMorris Rodgers, R-Wash., said the green bank was "rushed into law with no accountability or oversight necessary for taxpayer stewardship.''
Regan disputed that, saying officials "spent a lot of time designing this fund.''
He pledged a "very rigorous reporting system on how these grantees are investing this capital,'' adding: "It's all designed to be tracked with investments in low-carbon strategies, especially for those who otherwise would not be able to participate.''