Meet the robots who pick your online order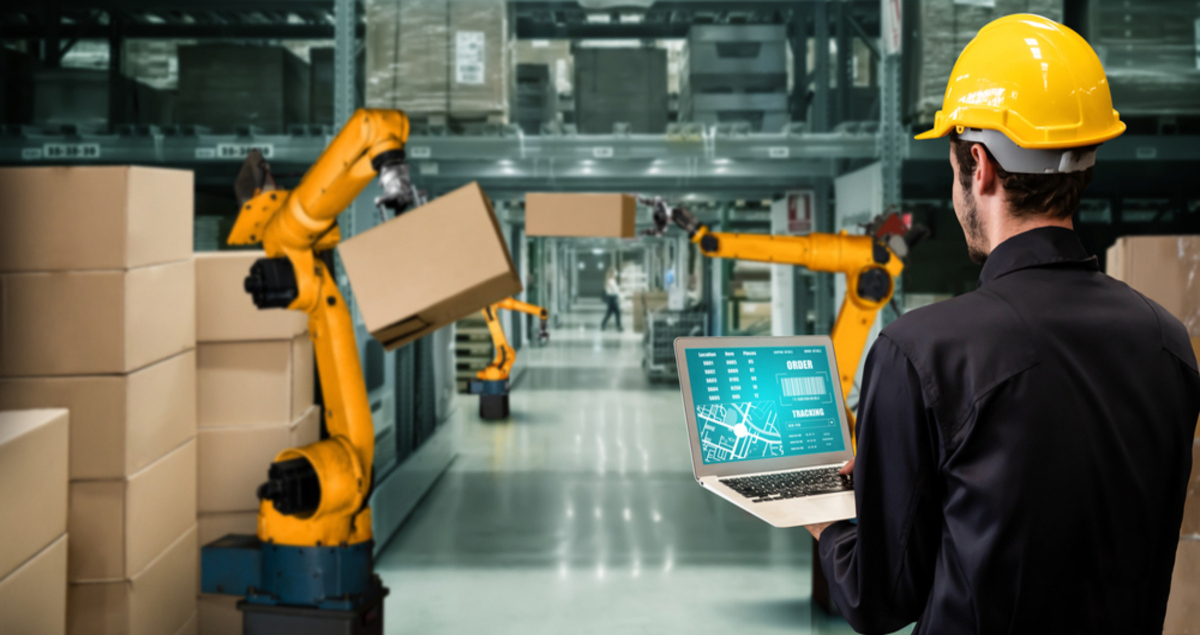 Trade of goods and services on the internet became a $5.7 trillion industry in 2022. Growth in e-commerce has been rapid, exceeding 20% every year between 2012 and 2019, and around a fifth of all retail sales is expected to take place online this year.
This swift increase has led to a parallel rise in the use of warehouse automation as companies strive to keep up with demand, create more efficient supply chains and solve related issues such as worker shortages.
Smart warehouses of the future
Automated guided vehicles (AGVs), picking and packing robots and other innovations are enabling better warehouse management and higher output.
AGVs are self-guided vehicles that transport goods from one location to another. As well as helping to improve the speed and accuracy of goods transportation, they are reducing the need for repetitive manual labor, and freeing up staff for more complex tasks.
Demand for AGVs is exceptionally strong, and companies have already started supplying driverless forklifts, or automated guided forklifts (AGFs).
The technology is also likely to continue to evolve at speed, according to Mitsubishi Heavy Industries (MHI) Group Logistics Division Senior Manager Atsushi Matsuo, who expects the company's forklifts to be able to navigate obstacles by themselves, pick up randomly placed cargoes and load and unload trucks in the next few years.
The robotics revolution
Warehouses are also incorporating robots to automate tasks such as picking, packing and transporting goods. This technology is clearly helping to increase efficiency, but it's also reducing errors and improving overall productivity. Robots are also increasingly working with AGVs to create full automation.
Amazon is synonymous with warehouse robotics — having formed Amazon Robotics back in 2003 — and has since deployed over half a million robotic drive units across its fulfillment and sorting centers.
MHI is using its co-creation space in Yokohama, Japan, to demonstrate its automated picking systems, which involve robotics working alongside other technologies without human intervention.
A forklift uses lasers to orientate itself around the area, and sensors to place itself in the right position. Self-driving crawlers safely move cargoes around the area, while a robot arm sorts and picks objects, all working in autonomous harmony.
Beverage manufacturer Kirin is in the process of exploring this automation at its own warehouses, using ΣSynX (Sigma Synx) — a blend of core technologies that facilitate automation — to increase efficiency.
The role of AI
AI and machine learning are broad terms under which there are numerous technologies that can help with demand forecasting, inventory management and supply-chain planning in warehouses.
Automatic speech recognition technology is being used to streamline picking and packing processes, leaving staff able to perform tasks with their hands free.
These tools also underpin many warehouse management systems that make predictions about future demand, accurately track goods through the warehouse or optimize goods storage.
The Internet of Things (IoT) is a valuable tool in smart warehouse management. It can track the movement of goods and assets, improve visibility and provide real-time updates on the status of goods, while reducing the risk of errors and improving overall efficiency.
Warehouse operators also utilize IoT for predictive maintenance, inventory management, asset tracking and environmental monitoring.
AGVs, robotics, and AI-based systems are revolutionizing the way goods are stored, managed and distributed, and the benefits have already been too significant to ignore.
By combining automation with human skills and knowledge, warehouse operators are redefining efficiency and showcasing supply-chain optimization to the world at unprecedented levels.