A hot idea and shared dream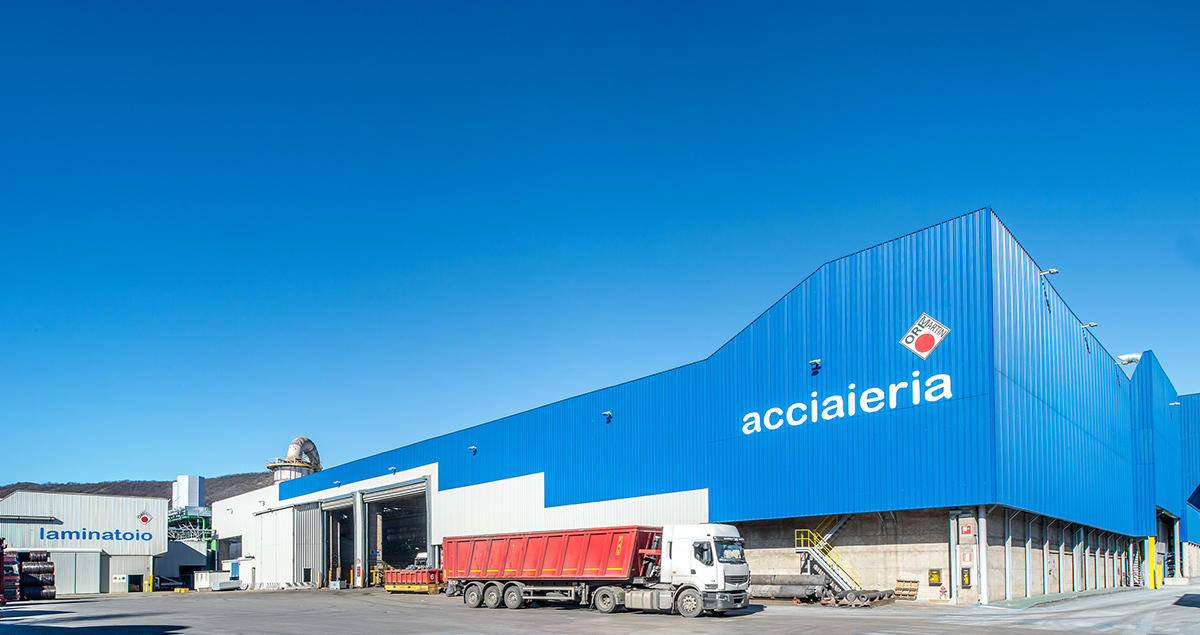 Steel powers the economy of Brescia, Italy. And now, one local steelmaker is also powering homes in the northern Italian city of 200,000.
ORI Martin, a maker of automotive steel, recycles the immense heat that's a byproduct of steelmaking and, rather than releasing the waste heat into the air, recycles it to generate electricity for and to heat nearby homes.
ORI Martin partnered with Turboden, a part of Mitsubishi Heavy Industries (MHI) Group, to produce a specially designed unit for the steelmaker's main Brescia factory. They also collaborated with Tenova, which specializes in solutions for the metals and mining sectors, and A2A, the utilities company serving Brescia and Milan.
"The unexploited waste heat streams are useful sources for energy efficiency technologies, such as Organic Rankine Cycle,"Paolo BertuzziCEO and Managing Director, Turboden
The system, which has been operating since March 2016, grabs the heat from the steelmaking process as it goes up a flue and produces steam used as heat carrier. The steam in turn passes through Turboden's Organic Rankine Cycle system, or ORC, transferring the heat to an organic fluid, to create 1.8 megawatts of clean electricity (that can potentially reach 2.2 MWe) in summer—the equivalent to the needs of 700 families. In winter, the steam goes to heat exchangers that join Brescia's district heating grid to warm 2,000 homes. Not only are the heat and electricity cheaper than that from conventional sources, but they're completely clean and help the city's own power station to reduce the use of fossil fuels.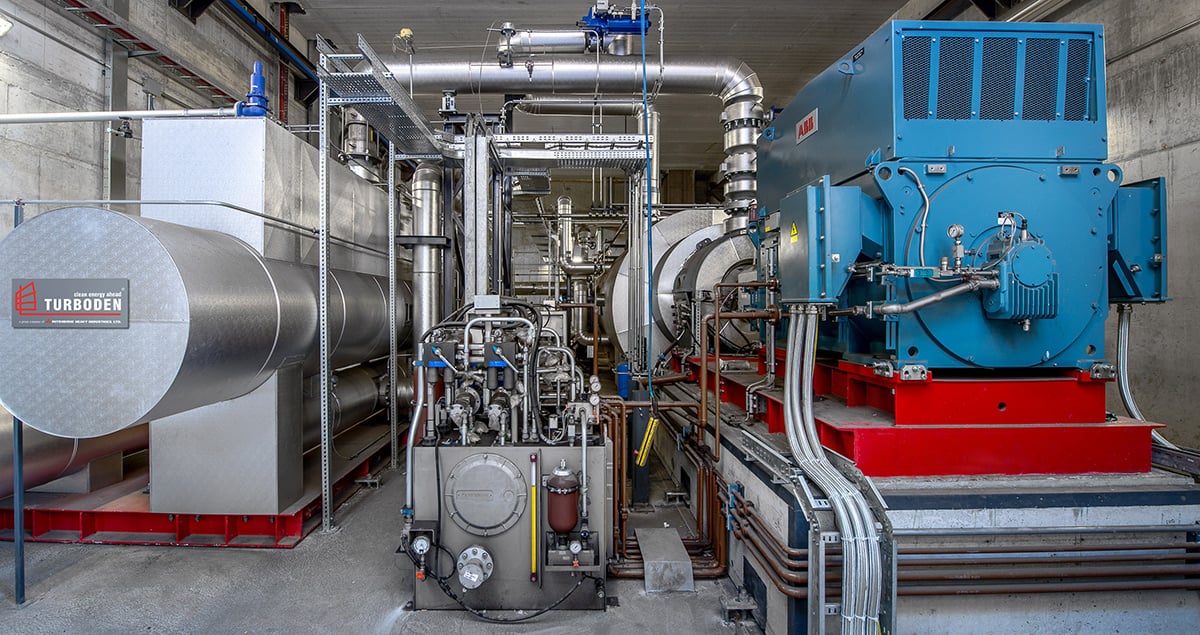 Main goal: To cut emissions
In fact, a cleaner environment was the key impetus behind the project. "The mission of the project was not an energy-bill reduction, but a more efficient cooperation between the local municipality and local industry to obtain a global CO2 reduction," said Giovanni Marinoni, Vice President of ORI Martin. "The heat provided by ORI Martin reduces the need of fossil fuel in the local heat generator and this is converted into a cost saving for them."
The collaboration between Turboden and ORI Martin is expected to cut total carbon dioxide emissions in the city by 10,000 metric tons a year. According to some estimates, around 25 percent of global greenhouse gases are emitted from producing electricity, while 67 percent of power generation uses fossil fuels.
Industries as a whole have recognized this. The market for waste heat recovery systems is expected to have a compound annual growth rate of 6.9% to 2021, when it may be worth almost $66 billion, according to recent research by MarketsandMarkets. Industrial heat waste can account for as much as half the energy produced during a factory operation, according to University of Calgary research.
"The unexploited waste heat streams are useful sources for energy efficiency technologies, such as Organic Rankine Cycle," said Paolo Bertuzzi, chief executive of Turboden. "These unexploited heat streams are produced by industrial processes, like cement, glass, steel, ferroalloy, non-ferrous metals, silicon metal, carbon black, and others. Besides the production processes, the waste heat can be found in combined cycles, where our technology is coupled with gas turbines, reciprocating engines, and fuel cells.
Growing popularity
Projects like Brescia's are gaining ground in Europe. Denmark gets half its electricity from recycled heat, Finland 39 percent, and Russia 31 percent, according to a Popular Science report. This has cut global carbon dioxide emissions by 17 percent.
"It's free energy, essentially," Brendan Owens, vice president of the Lawrence Livermore National Laboratory (LEED) at the U.S. Green Building Council, said in a recent report.
The European Union wants to put more of that free energy to use. The EU's Pitagoras project focuses on integrating cities with industrial parks through smart thermal grids. This includes technologies for waste heat recovery and renewable energy sources to supply heat and power to cities.
Turboden technology dovetails into the Pitagoras initiative, especially as the EU expects that its cities will account for 75 percent of primary energy consumption by 2030. Waste heat recovery is essential to improving the energy efficiency of those cities. The Turboden project in Brescia is a pilot to demonstrate to other European cities the benefits of turning industrial heat into electricity and domestic heating.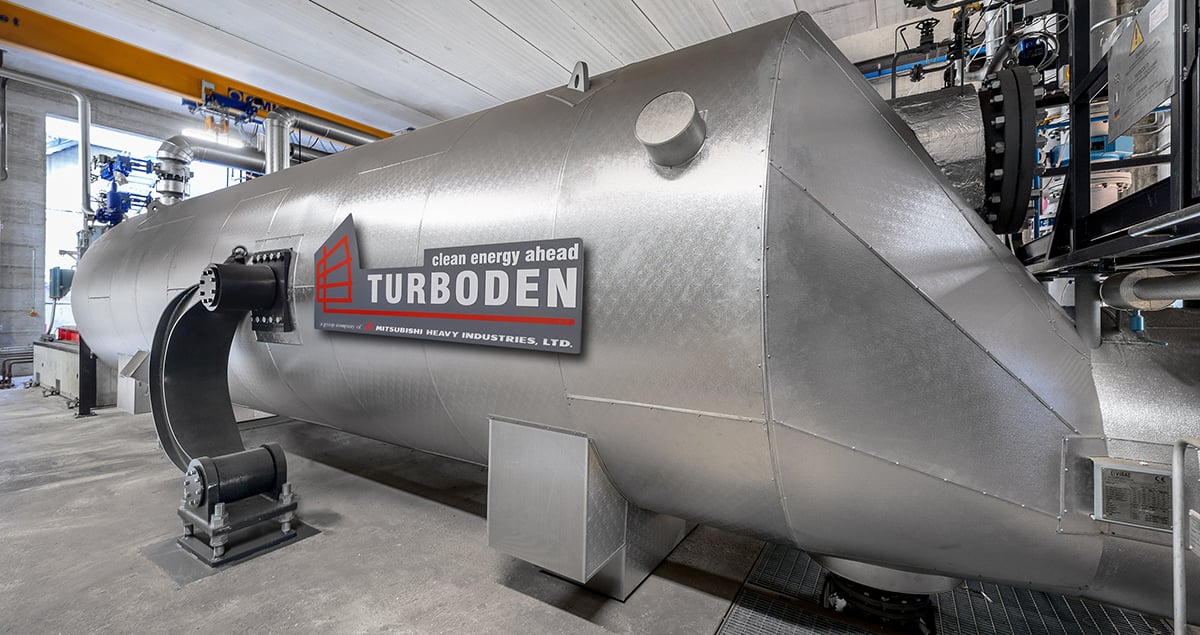 Many potential applications
The ORI Martin project may be a pilot, but Turboden has decades of experience with ORC technology. Turboden started in 1980 with a small, 100-kilowatt ORC plant. "We never imagined that 35 years later, we'd be installing a single 17-megawatt electricity turbine," said the company's founder, Professor Mario Gaia.
Having pioneered its technology in Europe, Turboden is now using its position as part of the global network of MHI Group to look at projects farther afield. This includes a glass production facility in India and other potential contracts in Turkey, Africa and East Asia. Already it has built or is building 33 ORC plants that can produce a combined 74.9 megawatts electrical.
"The potentials are in all the countries where energy-intensive industries exist and where these industries still need to recover the excess heat," Turboden's Mr. Bertuzzi said. With ORC, industries can recycle energy that would otherwise disappear into thin air.
Learn how other partnerships are building on dreams that move the world forward.
The European Union has shown its support of the results and further potential of ORC. Learn more about Turboden ORC Technology and its fascinating applications.