Why sustainable Singapore will be built on hydrogen and CCUS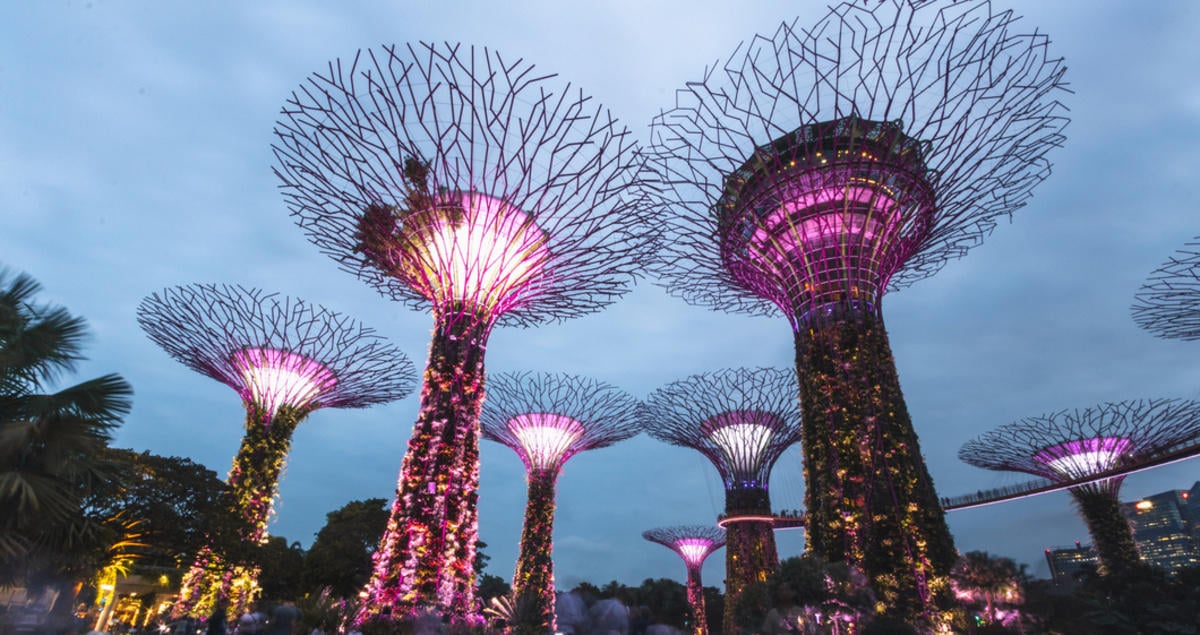 Singapore is the third most densely populated territory in the world. This high headcount relative to land mass, combined with limited natural resources, means the island state imports most of its energy needs.
Oil and natural gas have largely fueled Singapore's growth — imported natural gas currently accounts for around 95% of its electricity generation. But its government is now looking to a future where imported renewables and low-carbon energy solutions like hydrogen and carbon dioxide (or CO₂) capture, utilization and storage (CCUS) play an increasing role.
The city state's new energy strategy offers a glimpse of what a new energy future could look like for the whole of Asia Pacific. It highlights the need for Singapore to cooperate with its neighbors to lower energy transition costs, maximize efficiency and safeguard long-term energy security across the entire region.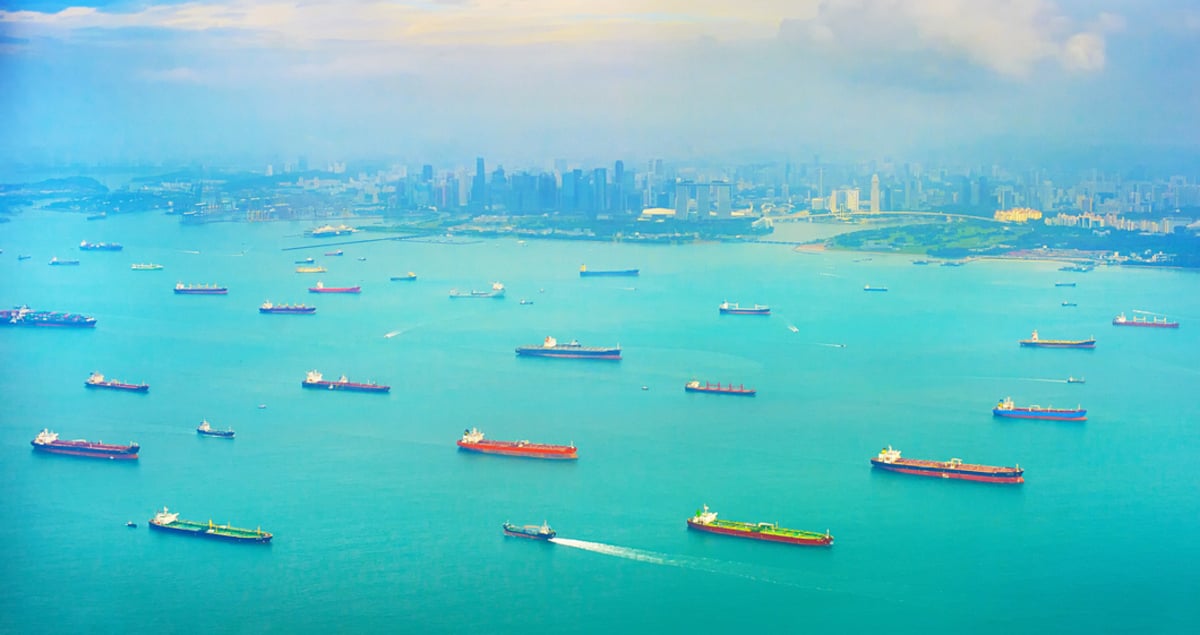 Generating sustainable electricity
With little available space of its own, energy-hungry Singapore could turn to neighbors like Indonesia and Malaysia to supply clean renewable electricity. Close proximity and with abundant space to deploy solar installations, wind farms and other renewables, these countries are perfectly positioned to help supply sustainable energy to Singapore.
Looking further afield, imported alternative fuels like hydrogen and ammonia could also play a role in transforming Singapore's energy sector. Government research highlights hydrogen's potential to diversify Singapore's fuel mix, providing low-carbon options for electricity generation, heavy transport and some industrial processes, for example.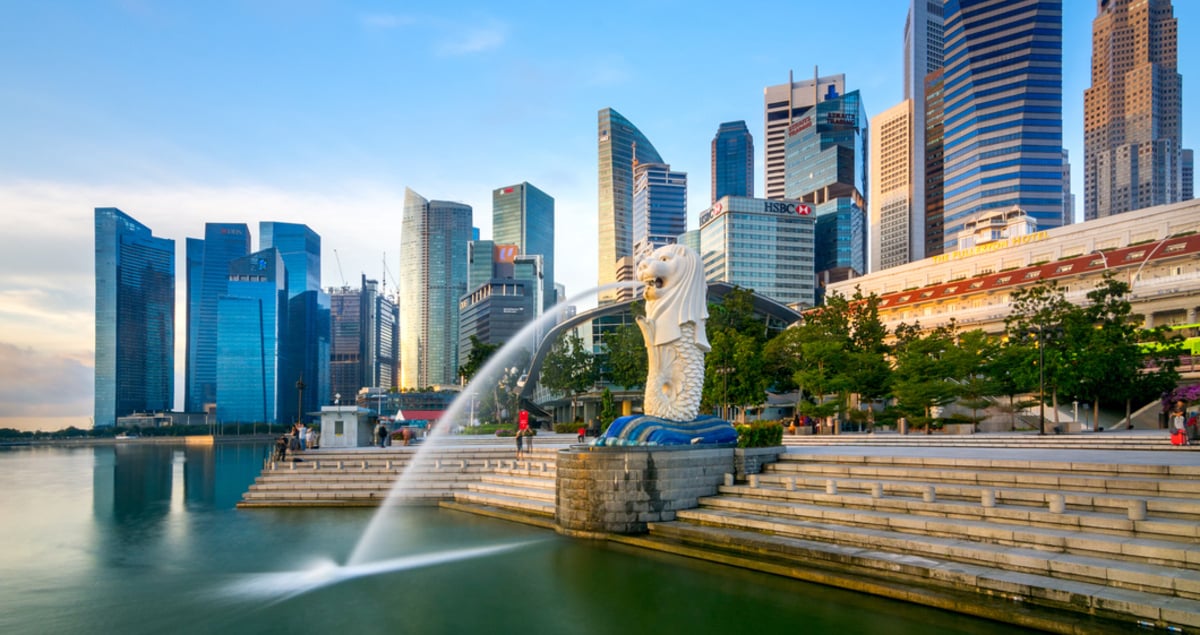 The government is already working with Chile and Australia to jointly develop low-emissions energy solutions, such as low-carbon hydrogen, CCUS and renewable energy trade.
As a first mover, the island state could also play an important role in enhancing adoption of low-carbon technologies throughout the region.
Turning industry green
Adding CCUS technologies into the mix is vital for Singapore's energy transition. With its reliance on natural gas to power industry, CO₂ capture technologies could help decarbonize hard-to-abate sectors like heavy industrial processes. CO2 emissions could be captured and either stored in geological formations below ground, or exported to help produce products like sustainable aviation fuels.
Cleaning up the island-state's much-in-demand diesel bunkering business, which refuels the endless flow of marine vessels carrying cargo to and from this busy trading hub, presents different challenges. With ever stricter International Maritime Organization (IMO) regulations and a sustainability driven focus on low-carbon shipping fuels, the potential of green ammonia — made using renewable energy — for ship-to-ship bunkering at the port of Singapore is being explored.
An integrated approach
South Australia has abundant renewable energy resources with several projects producing emissions-free green hydrogen and ammonia. Mitsubishi Heavy Industries (MHI) Group has invested in leading developer H2U, to create export markets for green hydrogen and ammonia to Japan and other destinations, which could include neighboring Singapore.
"Hydrogen will play a key role in global efforts toward decarbonization", said Yoshiyuki Hanasawa, Executive Vice President, Chief Regional Officer for Asia Pacific and India at MHI.
Private sector firms are also being encouraged to research deployment of low-carbon solutions. Keppel Data Centres is exploring the feasibility of developing supply infrastructure to import liquid hydrogen into Singapore to power its data centers.
Working in partnership with MHI, a hydrogen-powered tri-generation plant could produce heat, power and cooling for Singapore's energy-intensive digital economy. Hydrogen produces no CO2 emissions when combusted and the addition of CO₂ capture technology will ensure the process is carbon neutral in producing the Hydrogen even from natural gas.
Initiatives like these will help lay the groundwork for wider adoption of hydrogen, CCUS and other low-carbon technologies across the region. Regional integration of these technologies will help bring down costs, increase future energy efficiency and help Asia Pacific economies achieve a secure net zero future.