These three forces are shaping the future of global energy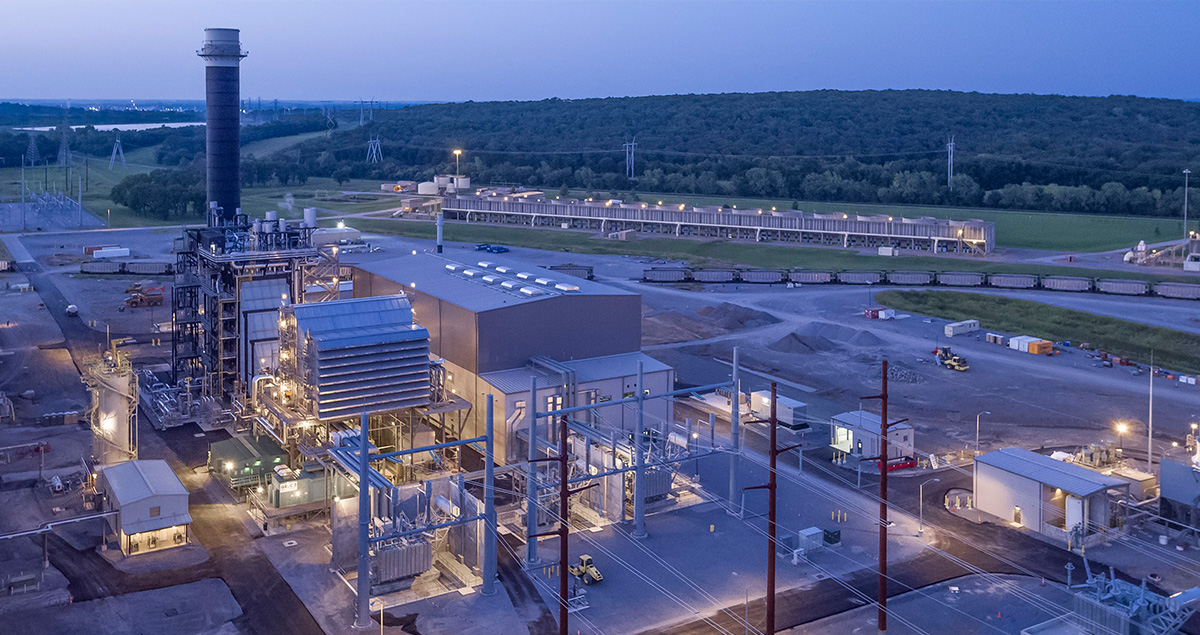 The world is moving towards an era of vastly improved energy choices. That was one of the key messages of US energy secretary Rick Perry, speaking at CERAWeek 2019.
The way energy is produced, distributed and consumed is changing fast, aided by technology and propelled by the need to protect the planet.
"We're approaching the dawn of what I call the new American energy era, an era of vastly improved choices for the entire world where we embrace new and smarter ways to reach our energy and our environmental goals," Perry said.
Speaking at the event in Houston, which brings together energy industry leaders and politicians from across the globe, Perry defined this new era as one characterized by renewables such as wind power, digital technologies like artificial intelligence and, in particular, the expansion of liquefied natural gas (LNG) around the world.
It was these three topics - gas, renewables and digital technologies - that speakers at CERAWeek 2019 kept coming back to as the fundamental forces shaping the future of energy.
Gas
By liquefying its vast shale gas reserves, the US has become a net exporter of LNG and could become a net energy exporter overall as soon as 2020.
This is having a global impact on LNG supply, not only in terms of quantities being made available by the US – which could soon overtake Qatar and Australia as the world's biggest exporter of LNG – but also in encouraging many other countries to pursue their own export plans.
Delegates at CERAWeek heard about LNG production facilities being built in countries including Argentina, Canada, Mozambique and Saudi Arabia.
And as more LNG becomes available around the globe, prices should continue to fall. This is good news for the fast-growing economies in Asia looking to use LNG to shift from coal-fired electricity production to a combination of power from natural gas and renewables.
"The energy industry is shifting away from coal-fired generation to more sustainable energies - natural gas and renewable energy," said Hiroaki Osaki, President of Mitsubishi Heavy Industries America's Oil & Gas Division, speaking at a CERAWeek 2019 session on LNG.
This shift to natural gas and renewables is partly driven by concerns about climate change and the energy industry's carbon emissions.
But it is also driven by price, with cheap US shale gas helping make LNG ever-more cost competitive, while renewables are reaching parity or becoming even cheaper than electricity from fossil fuels in many parts of the world.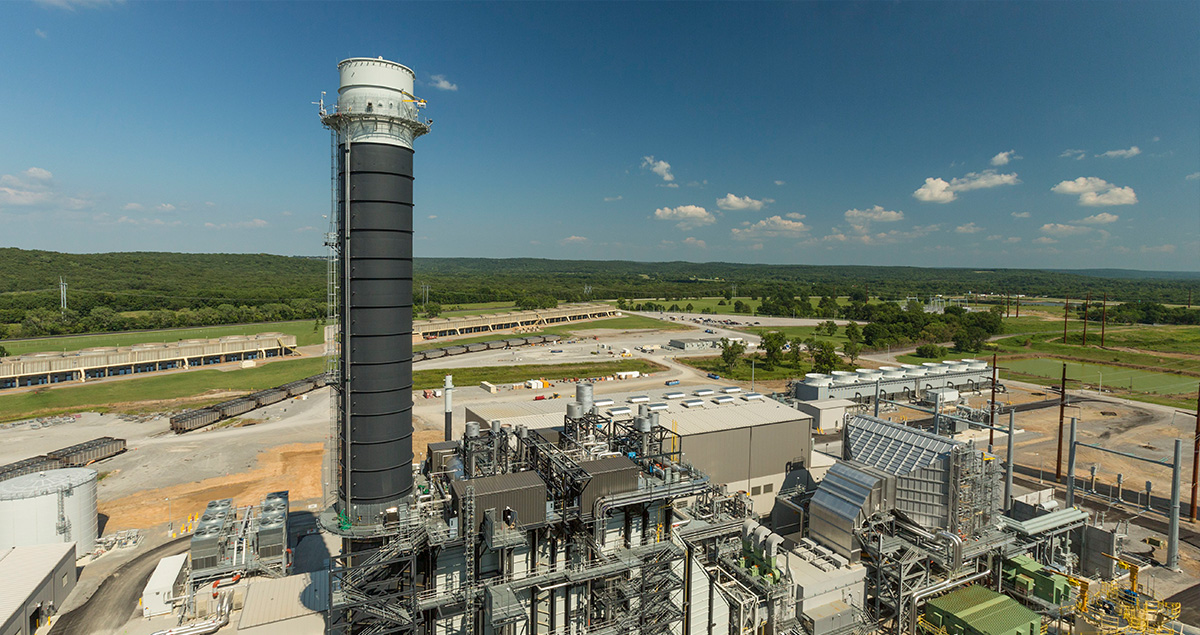 Renewables
Low electricity prices are even attracting oil-rich nations like Saudi Arabia to invest in renewables.
Paddy Padmanathan, CEO and President of Saudi Arabia-based developer ACWA Power, predicted that low prices and a strategic goal to diversify its electricity supply would see the Kingdom rapidly expand its renewables capacity.
"Due to the low prices you will see in the next 12 years, the power mix in Saudi Arabia will change to just under 50% renewables from zero today," said Padmanathan.
"And we are seeing just about every country around the region pursuing significant renewables volume."
Pursuing large volumes of renewables also allows Saudi Arabia to export more of its oil and gas rather than using it domestically, he explained, pointing to Saudi Aramco's plans for $150 billion investment in gas production and LNG exports.
While renewables in the Middle East are dominated by solar energy, it was the global growth of offshore wind that was the focus of renewables discussions at CERAWeek 2019.
Speaking at the event, Philippe Kavafyan, Chief Executive of MHI Vestas Offshore Wind, said there were several key reasons why offshore wind was spreading from Europe to countries including the US, Taiwan, Vietnam and Japan.
"Offshore wind is big, clean and competitive," said Kavafyan. "But it is also attractive because it brings jobs."
He said offshore wind was able to offer a scale no other renewables projects could match, with projects reaching into the gigawatts in the UK. Winds at sea are also a far more reliable and constant source of power when compared with other renewables.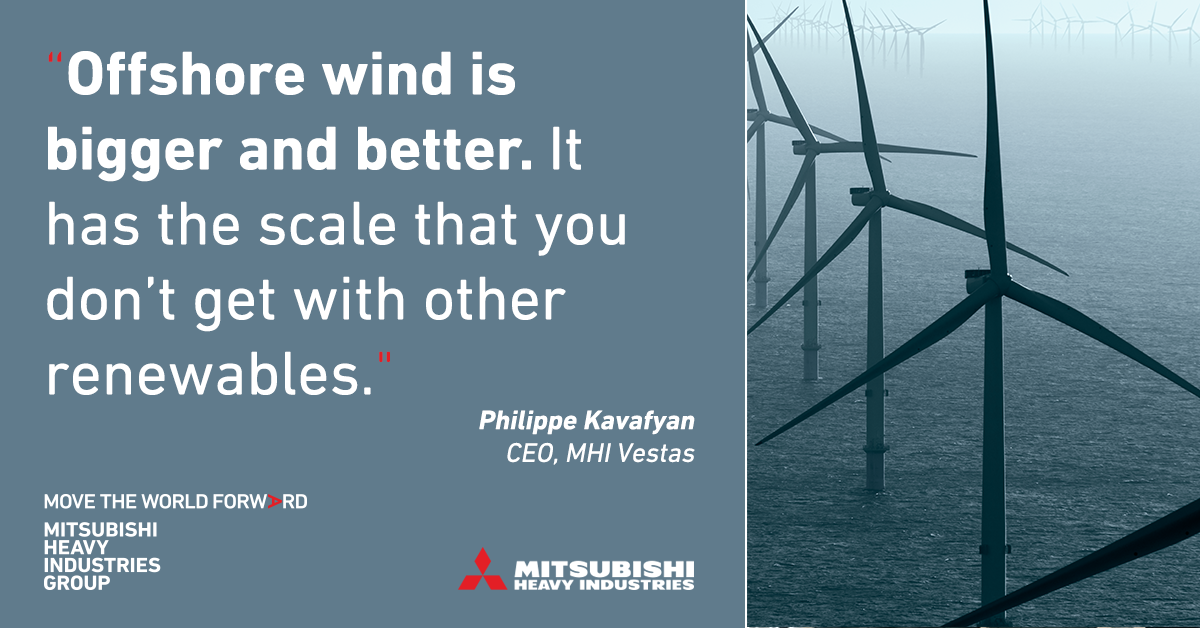 As technology has developed costs have come down: the largest commercial wind turbine in the world today can deliver 10MW – that's four times as much as the 2.5MW turbines of 10 years ago. Generating more energy per turbine improves project economics by either cutting down on the number of costly foundations that need to be installed at sea, or by building bigger projects with greater revenues.
Costs have also tumbled as infrastructure and supply chains have developed, and it is the development of these – and the jobs that come with them – that Kavafyan said he believed was proving so attractive to the many new markets now looking to develop offshore wind capacity.
"One of the biggest factors in the success of offshore wind is that because each turbine is taller than the Eiffel Tower, they are too large to be shipped over long distances. Offshore wind is therefore associated with the development of a local supply chain at local ports. And because these turbines have an operational life of 25 years and will need to be maintained, it creates new jobs that will be around for a long time."
Digital technology
The certainty offered by offshore wind's longevity is clearly attractive in a world where every industry is grappling with the uncertainty that comes with rapid technological change.
The changes being wrought by new digital technologies were on the lips of everyone at CERAWeek 2019, from Perry's fascination with AI, to Ford executive chairman Bill Ford's views on autonomous and electric vehicles.
In the energy sector specifically, speakers highlighted the use of Blockchain to enable direct - or "peer-to-peer" - energy trading, and the use of AI to interpret data from sensors and drones to improve the operation and maintenance at facilities.
AI is even being used to control power plants. Speaking at a session on digital transformation and the future of power, Mitsubishi Hitachi Power Systems Americas President & CEO Paul Browning highlighted his company's development of the world's first autonomous power plant.
"We started remote monitoring and diagnostics 20 years ago and began getting floods of data back and in the beginning, it was really down to people and their eyeballs to analyze data," said Browning.
"Now we are using algorithms to automate that, increasingly we are using AI and machine learning to make it earlier and earlier that we detect an issue in a power plant and can resolve it. Last year we broke ground on the world's first autonomous power plant. That plant will be capable of monitoring local weather, energy market pricing, and other parameters and use that information to make decisions on when it is best to schedule maintenance."
MHPS's autonomous power plant will even be capable of self-healing, added Browning, by carrying out actions such as fixing valves that have become stuck.
Such capabilities were in the realms of science fiction a decade ago, but advances in digital technology and AI in particular are allowing for rapid advances in the way the energy industry operates.