Power plants at sea: this is how offshore wind is conquering Asia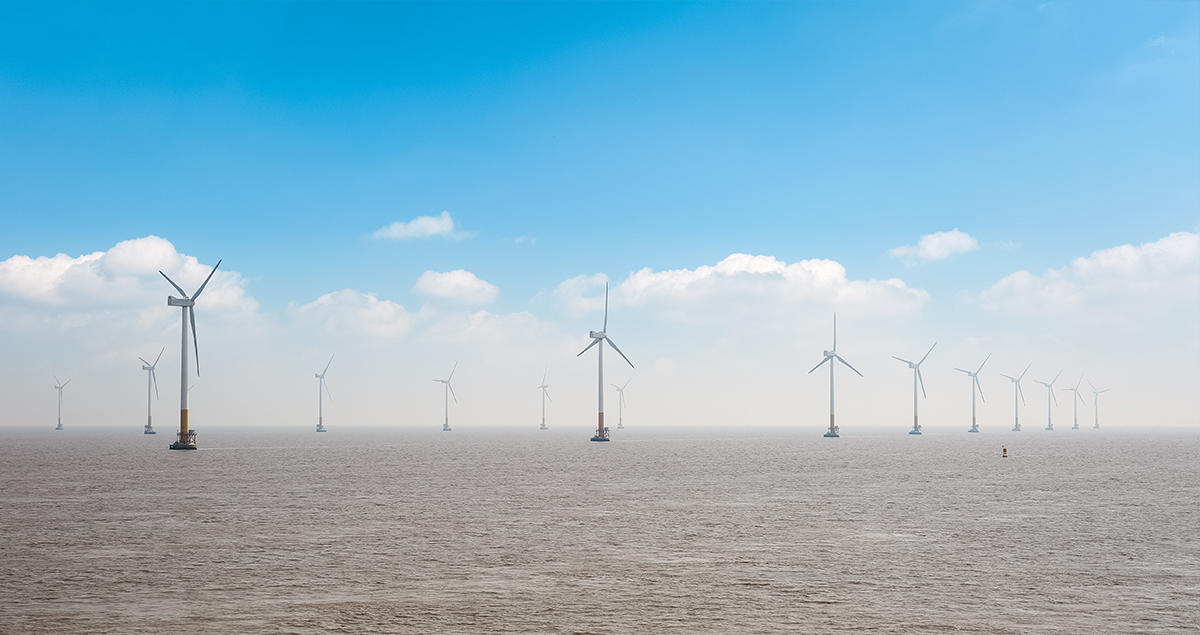 Offshore wind power has rapidly evolved to become a competitive source of renewable energy.
The cost of producing offshore wind energy has tumbled at a speed that has surprised almost everyone. The turbines themselves are bigger and more efficient than in the past, producing energy on a scale that's comparable to fossil-fueled power plants.
The largest commercial wind turbine in the world today can deliver 10MW – that's four times as much as the 2.5MW turbines of 10 years ago, and enough to power nearly 9,000 homes.
Offshore installation costs have fallen as a result of increased competition and a maturing supply chain and associated infrastructure.
In Europe, offshore wind's most mature market, there are now projects being awarded with no government subsidy support: in both the Netherlands and Germany over the past year developers have secured agreements to build offshore wind farms with zero subsidy.
And the maturity and competitiveness which offshore wind has gained in Europe is now triggering the attention of policymakers around the globe, not least in South East Asia, which is aiming to make the most of a resource it has aplenty.
Conquering Asia
As Europe's offshore wind industry reaches maturity, the industry is tipping Asia as the next big growth region for the technology.
According to the Global Wind Energy Council (GWEC), nearly 84% of all offshore wind farms were located in the waters off the coast of eleven European countries. The remaining 16% is located largely in mainland China, followed by Vietnam, Japan, South Korea, the United States and Taiwan.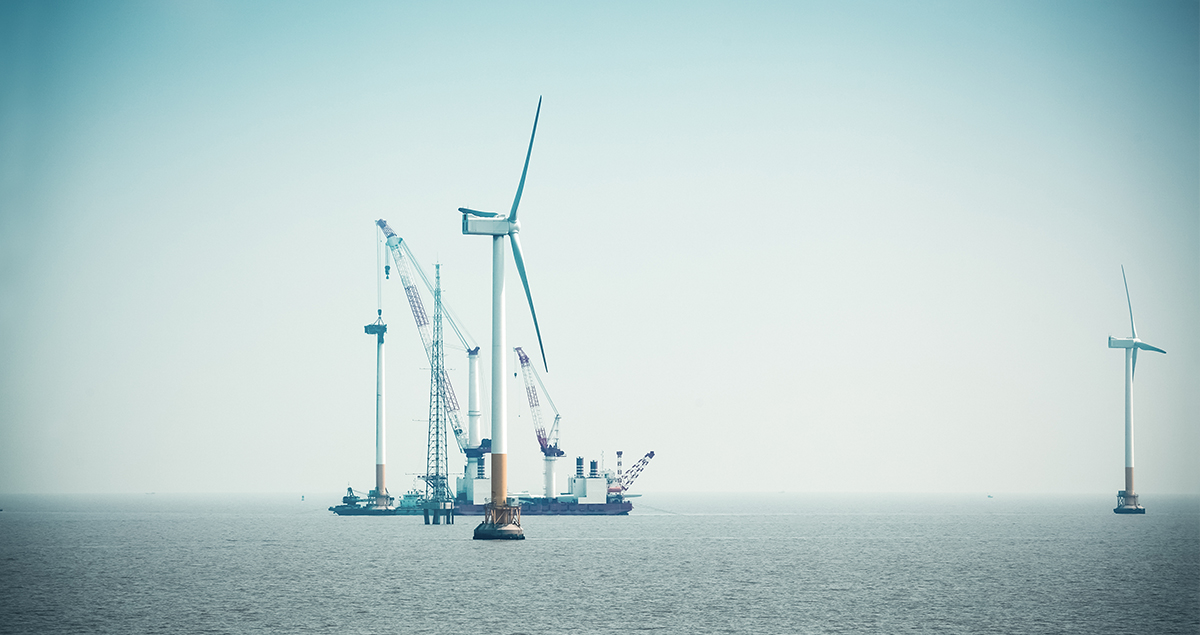 Of these nations, the GWEC Global Wind 2017 Report identifies mainland China, Japan and Taiwan as key growth markets.
Mainland China is currently the world's third largest offshore wind market in terms of installed capacity, behind the UK and Germany. Just under half of its 2.8GW of offshore wind was installed in 2017, and the signs are that after many years of promise the Chinese market is finally taking off.
Japan and Taiwan are by comparison relative minnows with just 65MW and 8MW installed respectively by the end of 2017.
However, Japan has more than 5GW of offshore wind farms under development. It is also one of the nations most likely to uses floating turbine foundations, and is considering moving away from a traditional fixed subsidy for offshore wind to a more European auction-style system.
And Taiwan is singled out by GWEC as an "offshore wind power hotspot", thanks to a combination of ambitious targets, generous subsidies and a strategic regional location.
Taiwan hotspot
Despite only currently having 8MW of offshore wind power operational, Taiwan plans to build 5.5GW between now and 2025.
This ambitious target, which more than doubles for 2030 to between 10-12GW, is accompanied by a subsidy described by GWEC as "one of the highest in the world".
Taiwan appears to have taken its lead from another island that is today the largest offshore wind market in the world: the UK.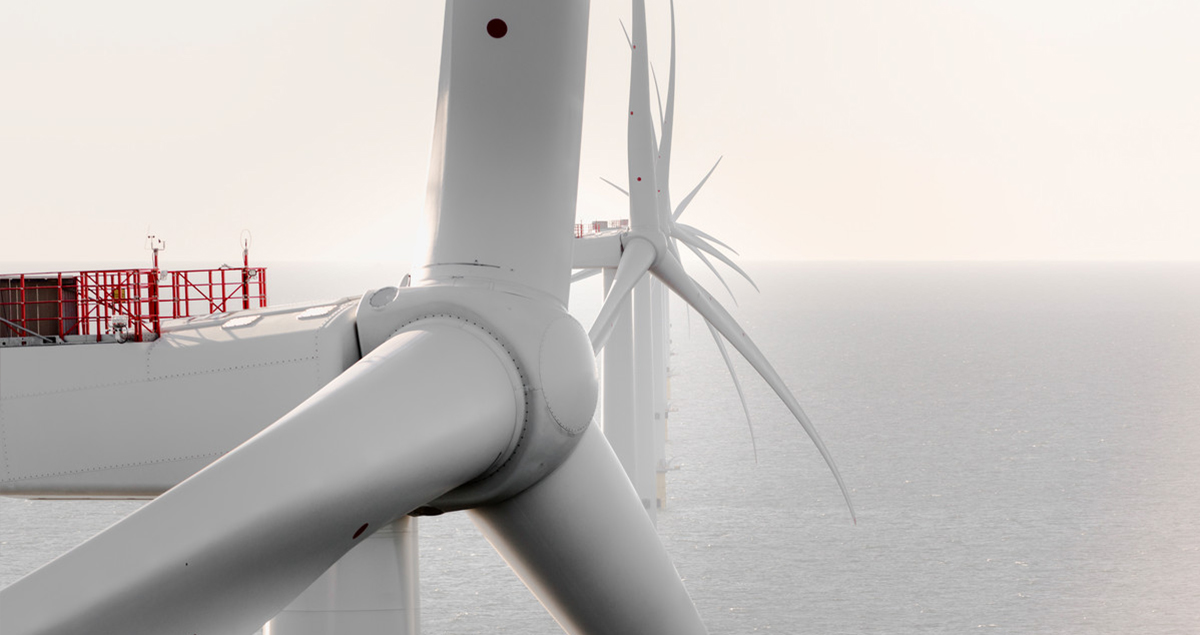 Successive UK governments have sought to promote offshore wind not only as a source of energy, but also of clean energy jobs. By having the most ambitious offshore installation plans, they encouraged companies to set up manufacturing and servicing bases in the country: turbine blades made at MHI Vestas' facility on the Isle of Wight are spinning on the company's turbines across the North Sea.
Likewise, Taiwan's ambitious offshore wind plans encouraged MHI Vestas earlier this year to sign several agreements with Taiwanese suppliers as a first step to creating a supply chain on the island for turbine blades, towers and materials.
As well as its own ambitious plans, Taiwan makes an ideal strategic location for servicing South East Asia's nascent offshore wind industry. Major industry players such as MHI Vestas have announced that they will establish bases there to undertake offshore installations and serve clients in the region. State-controlled Taipower has signed a deal to build what it says will be Southeast Asia's largest offshore wind port facility in Taichung harbor.
And there are signs that Asia's offshore wind industry could move to becoming a mature, subsidy-free market over a shorter time-period than it has taken Europe to get there: Taiwan's generous flat rate subsidy is only available to the first 3GW of new offshore wind to be built; after that developers will have to compete in a European-style auction to secure any top-ups.
As Europe has shown, shifts to these systems soon result in projects being built with very little public support at all.