New collar: a new fit for a dynamic manufacturing hub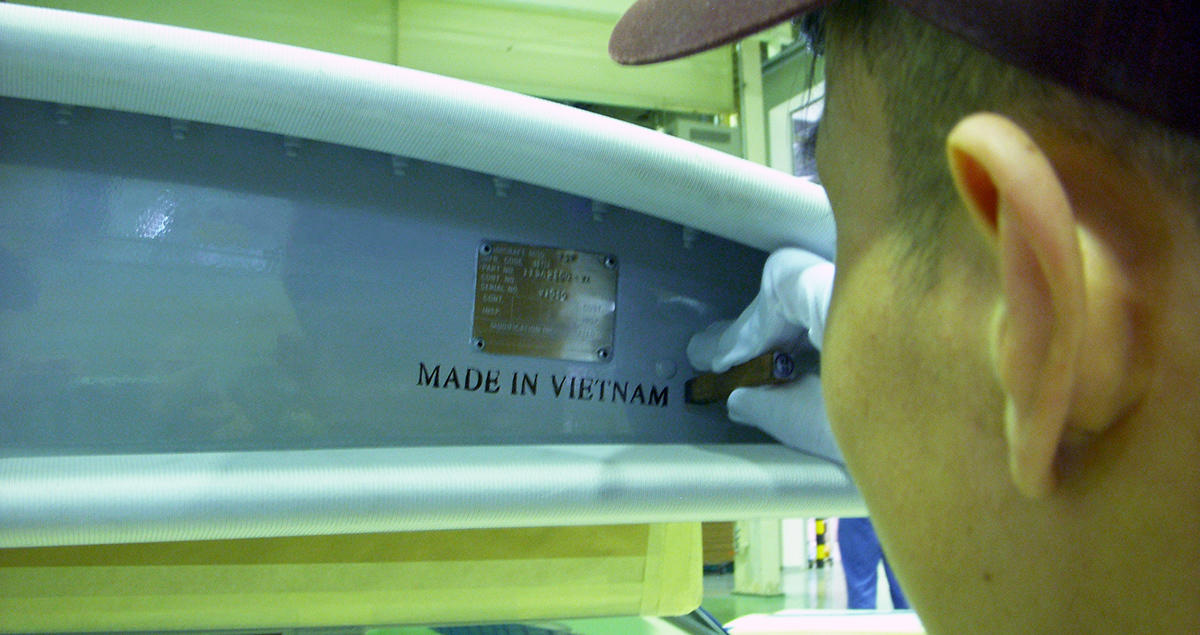 One of the key drivers in Vietnam's rise as one of the world's top emerging economies has been the development of its manufacturing sector. Currently a major GDP contributor, the sector continues to post significant growth as the country strengthens its position as a global lower-cost manufacturing hub.
To maintain its competitiveness and continue its upward trajectory, however, Vietnam needs to respond to the evolving manufacturing landscape, specifically in light of the Fourth Industrial Revolution or Industry 4.0.
"New Collar" Workers: The Future of Manufacturing
One of the biggest changes that Industry 4.0 will bring to manufacturing is its transformation of factories into high-tech environments populated by automated machinery and robots. The increasing presence of technology in such industrial workplaces is expected to create new kinds of jobs and change the nature of existing ones, giving rise to what has been called as "new collar" workers.
This new kind of worker is set to replace the old divide between "blue collar" manual labor on the factory floor, and "white collar" clerical and management jobs in offices. The new collar jobs are both intellectually demanding and require accuracy and dexterity. Workers, for their part, are expected to be specialists and multi-skilled – for instance, a welding expert who is also a quality control manager.
While this presents a variety of opportunities, it also poses a great challenge: the widening of the skills gap that is already affecting the sector both here in Vietnam and globally. The World Economic Forum (WEF) estimates that by 2020, more than a third of core skills required by occupations will have changed. Even more alarming are other studies which suggest that 65% of children entering primary school today will have jobs that do not yet exist and for which their education will fail to prepare them.
To address these concerns, education will play a key role. The Vietnamese central government recognizes this and has, in fact, made provisions for it in its directive to strengthen the country's ability to access Industry 4.0. These include plans to promote science, technology, engineering, and mathematics (STEM) education in the universal education curriculum as well as revise and enhance training in vocational schools to develop skills that will help workers keep up with the requirements of Industry 4.0.
The Role of the Private Sector
For the private sector, it is imperative to support and augment these efforts. For the manufacturing industry, specifically, companies need to play an active role in creating "new collar" workers in Vietnam to build a deep talent pool for and ensure the continuity of their operations.
One way to do this is through scholarships and other partnerships with educational institutions. At Mitsubishi Heavy Industries (MHI) Group, these have long been part of our program to support the local communities in which we operate, including Vietnam.
In fact, one of our most active scholarship programs in the Asia-Pacific region is in the country. Specifically, we have a partnership with the Ministry of Education and Training (MoET) for Vietnamese students to study in Japan and receive internships at MHI. Moreover, we have an annual sponsorship dedicating thousands of dollars to joint-training activities. These include short-stay study and exchange programs for outstanding students and professors, as well as seminars related to advanced Japanese technologies in energy and aviation – two sectors MHI Group has expertise in and the local industries of which we are helping to build further.
Another way to upskill the Vietnamese workforce is to facilitate technology transfer. As our factories in Vietnam are part MHI Group's global manufacturing supply chain for aviation equipment and diesel engines, we have been able to embed this organically in our operations. Specifically, our employees learn expertise and best practices from other markets, including new skills, knowledge and technologies that will help power Industry 4.0
Through these efforts, we hope to provide a win-win approach to addressing one of the biggest challenges posed by Industry 4.0 to the local manufacturing industry. By helping create "new collar" workers, MHI aims to retain our manufacturing competitiveness while helping Vietnam skill up its workforce, access the benefits of Industry 4.0, and power the continued rise of its manufacturing sector and economy.