How ammonia will fuel the ships of Asia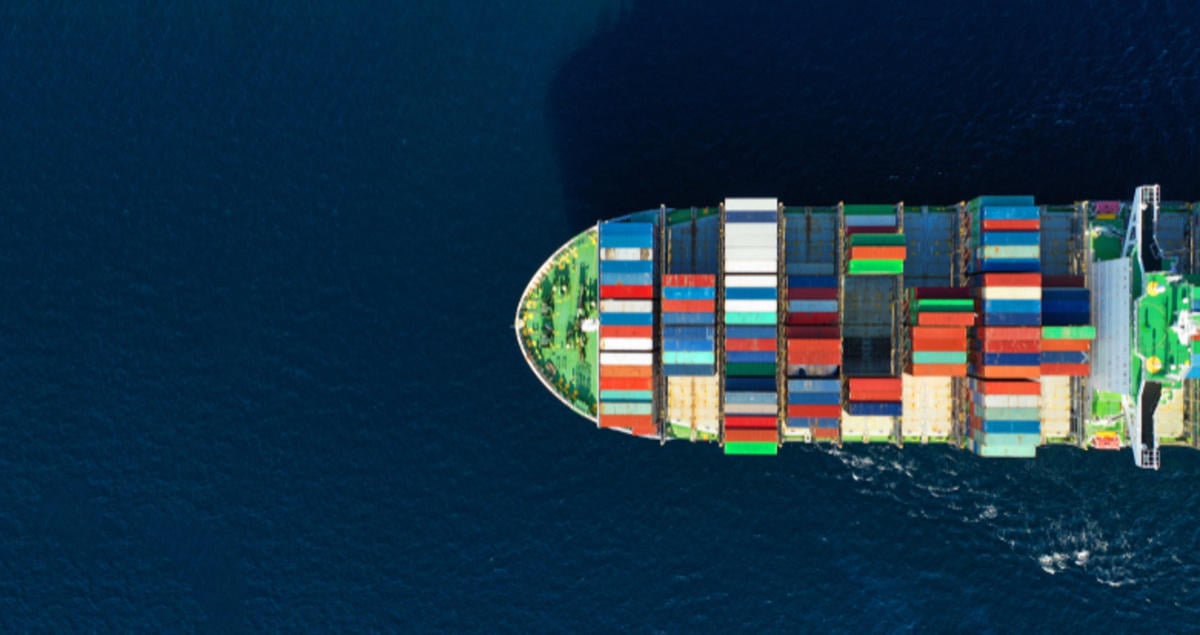 The shipping industry knows it has a problem with emissions and it's been looking at ways to reduce them for years. But fossil fuels still accounted for more than 99% of its total energy consumption in 2021, the latest International Energy Agency (IEA) data shows, contributing to the industry being responsible for around 2% of global energy-related CO₂ emissions.
To get on track for net zero emissions, alternative low- or zero-carbon bunker fuels — any fuel used to power a ship — must be introduced into the mix, according to the IEA.
While there are several viable alternatives, ammonia has some unique benefits that mean it could emerge as a vital compound for fueling the cleaner ships of tomorrow, particularly in Asia.
Progress in developing greener fuels is already underway in the shipping sector. The Global Maritime Forum's report Mapping of Zero Emission Pilots and Demonstration Projects shows a near-doubling in project numbers to 203 between 2021 and 2022, with ammonia fuels taking an increasingly large share.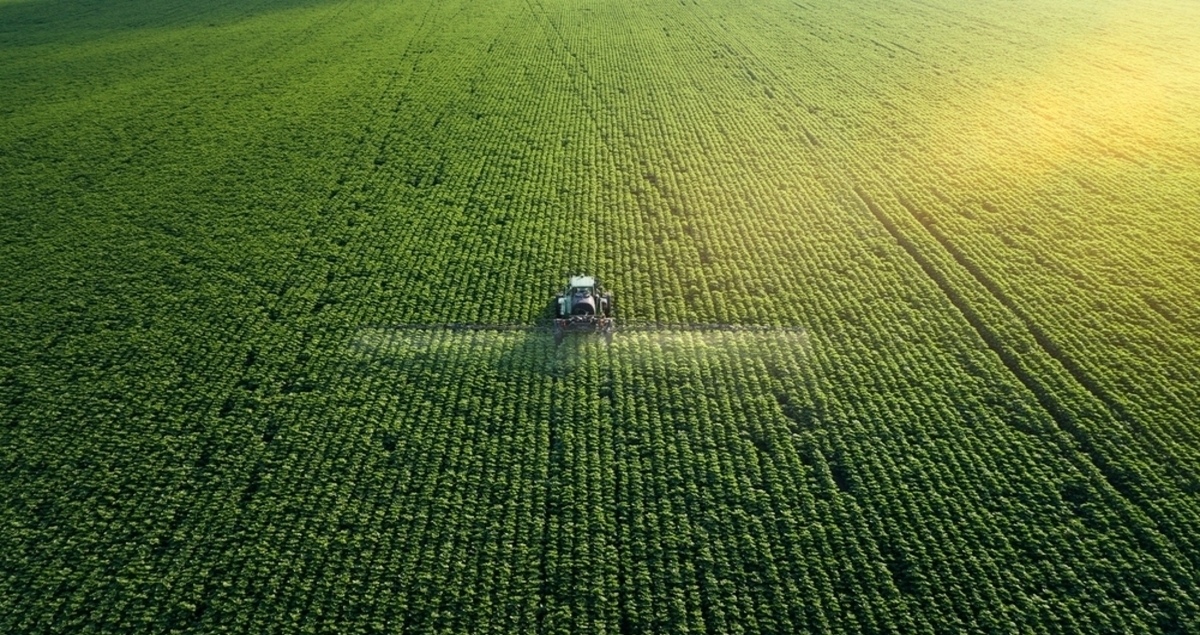 Ammonia's risks and rewards
Ammonia has many advantages for shipping. It can be used as a carrier for hydrogen, it has a higher energy density than hydrogen, and it is easier to store and transport. At the same time, its importance in global fertilizer production means a supply chain and infrastructure to transport it are already in place.
Ammonia can also be used for fuel in internal combustion engines and does not produce carbon dioxide, sulfur or particulate emissions. In the case of green ammonia, there are also potentially unlimited resources to power its production in the form of renewable energy.
But ammonia is also corrosive and toxic, meaning it requires careful management. Exhaust gas from ammonia-fueled engines contains nitrogen oxides and nitrous oxide, so technology is required to remove these harmful substances, such as Mitsubishi Power's new combustor and selected catalytic reduction system.
Availability and scalability
Because of its relationship with fertilizer production, ammonia is produced in many countries, with China the leading producer.
Annual production capacity reached almost 240 million tonnes in 2022, with 4% average annual growth predicted between then and 2027, according to a GlobalData report.
But almost all existing ammonia production is "conventional", meaning it derives from carbon-emitting natural gas. In order to meet the increasing demand as a clean fuel, the industry needs to shift to green ammonia, derived from renewable energy sources, or to blue ammonia, derived from natural gas and combined with carbon capture, utilization and storage (CCUS).
Blue ammonia and hybrid green ammonia — which is ammonia produced in plants that use both fossil fuels and renewable electricity — are both necessary components of the journey to net zero, providing a cost-effective transition to green ammonia production, according to a Haldor Topsøe report.
But transitioning will take time. Global merchant trading fleet numbers are in the high tens of thousands, and replacing high-emitting fossil fuels with cleaner alternatives won't happen overnight.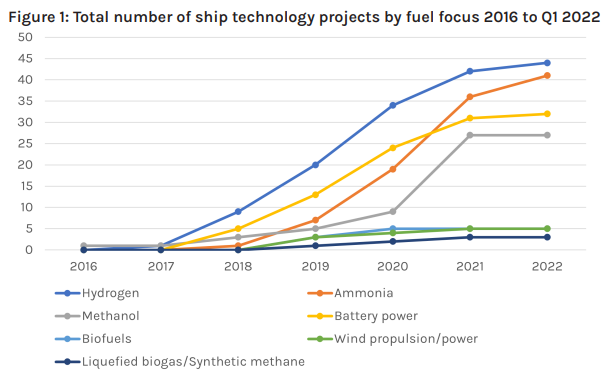 Asia as a future ammonia hub
The global bunker fuel market is predicted to be worth $170 billion by 2030, with an annual growth rate of 5.2%, a Market Research Future report notes.
At its heart sits Singapore, the world's largest bunkering port by sales and a major hub linking east and west trade routes. Any significant adoption of ammonia or other new bunkering fuels there will impact global shipping.
In Singapore and across Asia, several initiatives are underway that support ammonia as a bunker fuel of the future.
Singapore plans to embark on hydrogen pathfinder projects as part of its National Hydrogen Strategy, beginning with the use of ammonia. In line with this, the Energy Market Authority and the Maritime and Port Authority of Singapore have called for proposals on a non-binding Expression of Interest to build, own and operate an end-to-end low- or zero-carbon ammonia power generation and bunkering solution on Singapore's Jurong Island.
Japan's Mitsubishi Heavy Industries (MHI) is also exploring the potential of ammonia in Asia, having concluded a memorandum of understanding to look into developing a 100% ammonia direct combustion power plant on Jurong Island. This will study the possibility of setting up a plant that could produce carbon-neutral electricity and help stimulate ammonia demand in preparation for the expected need for ammonia bunkering.
Meanwhile, trading firm Itochu has signed an initial agreement with power producer Malakoff Corporation Berhad to potentially develop an ammonia terminal in the Johor Straits between Singapore and Malaysia.
And in Australia, Kanfer Shipping and Oceania Marine Energy have signaled their intention to bring the world's first ammonia-ready LNG bunkering vessel to the country, as they look to develop the zero-emission shipping industry.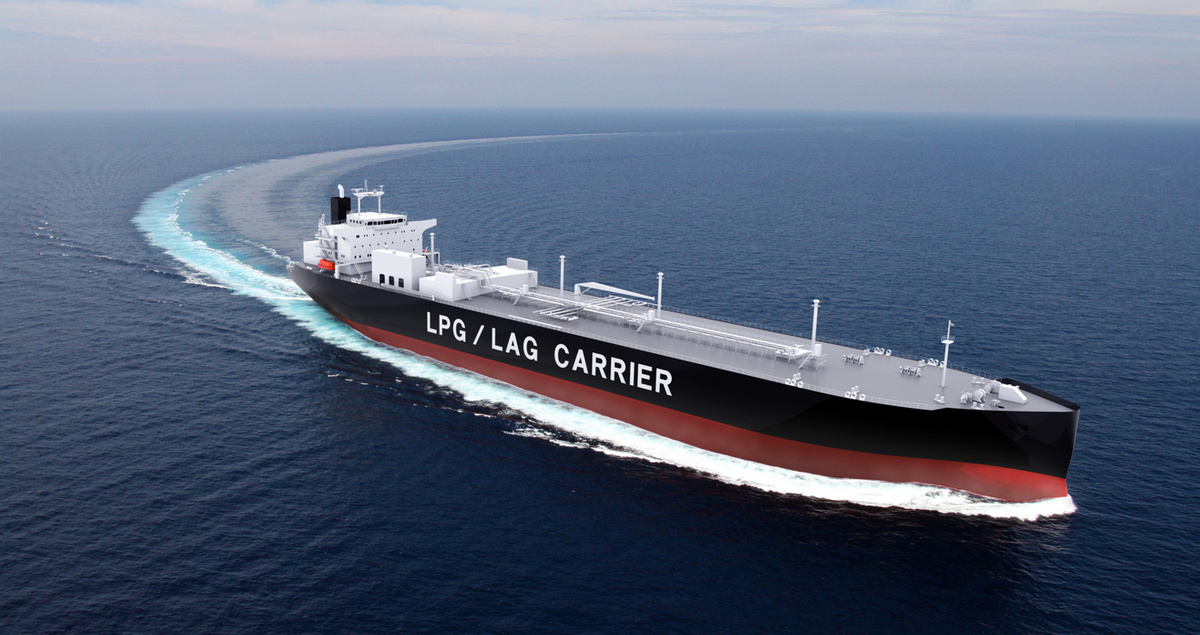 Dual-fuel technology is expected to be an efficient method of progressively introducing ammonia as a bunker fuel. Mitsubishi Shipbuilding, an MHI group company, has completed the conceptual design of an LPG-powered very large gas carrier that can be converted to run on ammonia, allowing shipowners fuel flexibility and lowering costs by enabling smaller-scale retrofitting.
Ammonia's bunker fuel pathway
The path to ammonia-powered ships is not without obstacles: issues relating to costs, safety and the need for a full and sustainable value chain will need to be addressed. But ammonia is increasingly seen as a potential bunker fuel of the future.
And given Asia's extensive ammonia terminal network and the flurry of commitments from industry, ammonia could become a sustainable alternative that helps marine vessels break their long-held dependence on fossil fuels.