Handling materials: the forklifts driving a global manufacturing revival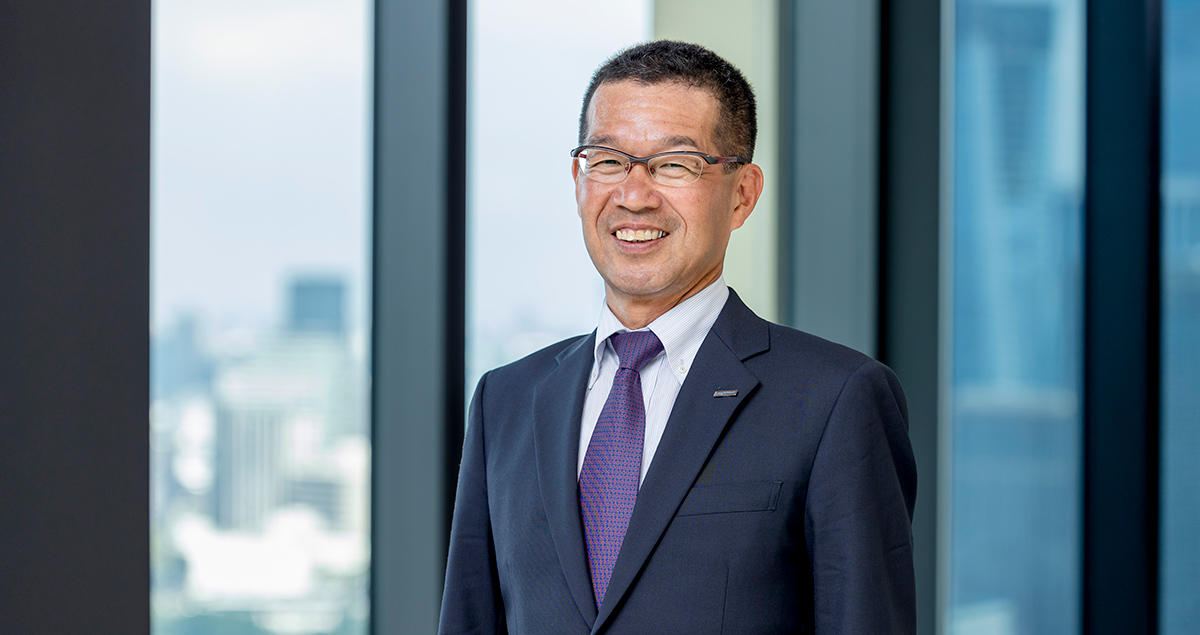 This article was previously published in our newsletter, if you're not already a subscriber, sign up here.
The world wants to be a workshop again! Advanced economies that used to focus on services and were happy to outsource manufacturing are rediscovering the appeal of high-quality industrial jobs: both to localize supply chains in the face of geopolitical tensions and to alleviate domestic social inequality.
At the same time, the US, Europe and countries like Japan want to build leadership positions in emerging sectors like environmental technologies, robotics and nanomaterials. This is leading governments to introduce large-scale stimulus packages, such as the Inflation Reduction and CHIPS Acts in the US, the European Union's REPowerEU deal and Japan's subsidies for semiconductor plants.
Separately, there has been an unprecedented boom in e-commerce that began long before COVID-19 but accelerated during the pandemic. This has created unprecedented demand for logistics services that shows little sign of slowing.
The combined effect of all these developments is rapid growth in industrial facilities, from factories to warehouses and distribution centers. In the US, the industrial market saw a record delivery of 450m square feet of new industrial space in 2022, with a further 713m square feet under construction. Yet demand is so strong that vacancy rates are falling, according to real estate technology provider CommercialEdge.
Proud product line-up and global footprint
Moving products, parts and equipment around all that space requires forklifts – in all shapes and sizes as well as in quantity. As a result, the $200 billion materials handling market, which has been booming since the end of the pandemic, is expected continue to grow healthily – by almost 6% annually to the end of this decade.
Mitsubishi Logisnext, a group company of Mitsubishi Heavy Industries (MHI), is one of the few genuinely global players in this still fragmented sector, with a worldwide market share of 5-6% but particular strength in the US, where it has over 10%, and Japan where it has 35%. Around 70% of its revenues are generated internationally.
Created through a series of mergers since the 1970s, Mitsubishi Logisnext boasts a full product line-up from small machines to lift and stack boxes to 40-ton forklifts that can move containers around ports and big depots.
More importantly, the 2013 merger with Nichiyu, a Japanese pioneering electric forklift brand that developed and launched the world's first automated guided forklift in 1971, brought Mitsubishi Logisnext a strong foothold in both electric forklift and automation technology. Today, about more than half of our models are electric and a growing proportion are so-called AGVs or AGFs – automated-guided vehicles or forklifts.
Electrification and Automation
The advantages are obvious: a reduction in emissions, noise and fumes, as well as an increase in productivity. Currently, there are still considerable regional differences, with Europe leading the way in both trends and China, where Mitsubishi Logisnext has little presence, lagging. But over the next 10-20 years, we believe that all but the heaviest models will switch from conventional engines, while automation will become almost universal.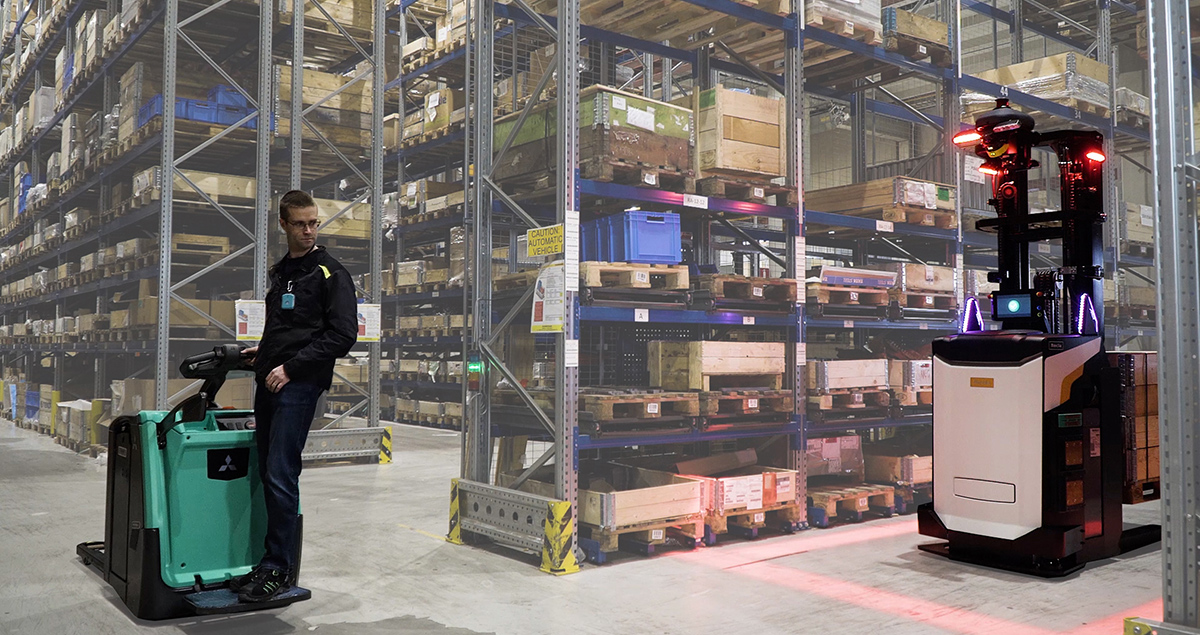 Today's AGVs are only able to carry out relatively simple tasks. But as the quality of the middleware – the software that links all kinds of machines, like MHI's own ΣSynX (Sigma Synx) -- improves, you can envisage a single human operator controlling whole sections of an increasingly automated factory or warehouse. Maybe via just a tablet or smartphone.
An advanced product palette at a time of strong underlying demand has led to a healthy order backlog. In fact, one of the main challenges we have faced over the past couple of years is to secure enough microchips and processors to be able to complete deliveries on schedule. This has prompted us to strengthen and diversify our supply chains.
Going for growth
Still, the financial results have been very positive, with revenue for FY2022 growing 32% to over ¥615 billion ($4.7 billion). Future expansion will come through further geographical expansion, with the US and developing Asia as our main growth areas, while we intend to retain our current positions in Japan and Europe.
While our franchised dealers are an important part of our distribution strategy, we are increasingly establishing direct contact points with customers in each region and increasing service revenues.
For historic reasons we have been operating with many brands because they have a loyal following among our customers– between four to six depending on the market, including Mitsubishi, TCM, UniCarriers, Nichiyu, CAT and Rocla. On the other hand, we will use the Logisnext brand to raise our corporate presence globally.
Meanwhile, we are constantly developing our technology and researching new applications, from fuel cell vehicles to using AGVs in new environments, for example larger retail stores and sophisticated distribution centers. We are also adding more functions to our models with a big focus on technology to improve safety, failure prediction and preventive maintenance – all services MHI offers on many of its other products.
Despite such undoubted benefits of being part of a larger group, the independence which has been empowered by the parent company is something our management cherishes. The ability to be nimble, to make swift decisions and to adapt to what is a rapidly evolving market are an important factor of our success – both in the past and in the years to come.