COP24: Five industry takeaways for emission reduction efforts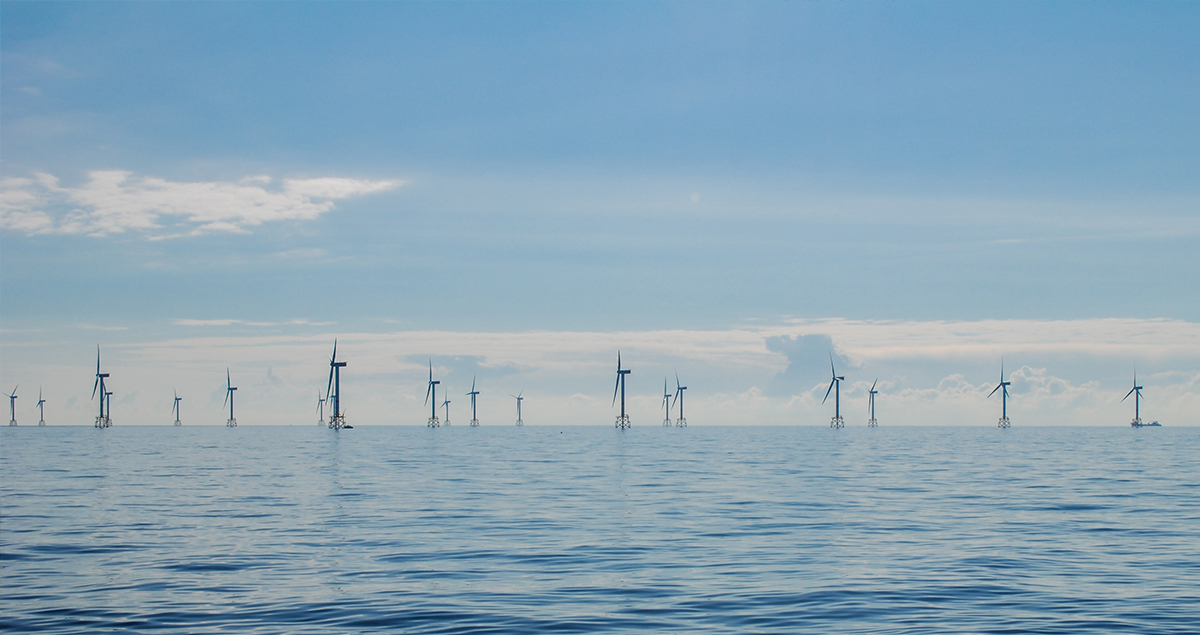 December's COP24 Summit emphasised the pressing issues governments now face, namely balancing a zero-carbon economy with opportunities of the Fourth Industrial Revolution and issues created by population growth.
Increasingly stringent government goals to reduce carbon emissions need stringent solutions that are practical and realistic, led by science-led engineering. This can only be achieved with a multi-faceted approach.
While renewables continue to play a growing and significant role in helping to transform the energy landscape, it is also important to recognise that by 2050, 74 per cent of global primary energy demand will still be supplied by coal, oil and gas.
To have an all-encompassing response to climate change, we must constantly seek out and deliver credible renewable energy solutions that can help to transform the future energy landscape, alongside energy efficiency solutions for traditional methods that serve the here and now.
All the following methods need to be developed in parallel if the world's future energy needs are to be met.
New Generation Renewables
Solar and wind hold the key to future renewable power sources. Victoria Cuming, Head of Policy - Europe, Middle East & Africa, Bloomberg NEF, predicts that PV and wind power will be responsible for two thirds of EU capacity by 2040.
The success of these emissions-free technologies is being driven by falling costs, accompanied by increased generating capacity. For example, the MHI Vestas Offshore Wind joint venture has successfully launched the world's first commercially available double-digit wind turbine at 10 Megawatts.
As future energy generation leans toward a decentralised power grid, matching supply with demand will prove a challenge. New innovations or alternative fuels will be needed to supplement power supplies when there is no sun or wind. However, for merchants the danger of investing in the wrong technology or in solutions that are not scalable, acts as a barrier to new innovations being adopted.
Alternative Fuels
Alternative fuels, like hydrogen and biomass, have a huge role to play alongside natural gas in the transition to renewable energies. These fuels support renewables in the drive to meet expanding demand in the future energy sector.
Biomass is a cleaner fuel source that doesn't require large investment in infrastructure, as the power-generating process is the same as using fossil fuels.
A recent gas turbine firing test by Mitsubishi Hitachi Power Systems successfully used a 30 per cent hydrogen fuel mix, which cut carbon dioxide emissions by 10 per cent, compared to pure natural-gas-fired power generation.
Tackling fossil fuels
Whether we like it or not, traditional fossil fuels still serve a significant portion of industry. With that in mind, the energy sector is also developing ways to reduce their environmental impact.
Carbon capture and storage technology - which isolates carbon dioxide from industrial plants at source - prevents harmful emissions entering the Earth's atmosphere. Captured carbon dioxide can either be transported and stored or used in various industrial applications, including the production of industrial chemicals like methanol.
Another efficiency boosting technology, which can be applied to energy-intensive facilities (e.g. cement, steel, glass, metals factories) is waste heat recovery. Paolo Bertuzzi, Chief Executive and Managing Director of MHI Group company Turboden, explained that in heat recovery applications, Organic Rankine Cycle (ORC) units improve the efficiency of production processes by converting low-grade heat into useful power.
The Fourth Industrial Revolution
In an increasingly digital world, advances in AI, IoT and robotics will automate processes, optimise efficiency and drive down costs.
Digitalized energy generation and distribution will enable the energy sector to model real-world behaviour and simulate the resource challenges and infrastructure needed to scale future renewables.
Ajay Gambhir, Senior Research Fellow at Imperial College London Grantham Institute for Climate Change and the Environment, explained that using technology to make decisions and create realistic models should create as realistic a simulation as possible.
The Framework for Success
To meet the uncertain challenges of tomorrow's energy sector, there is growing industry confidence in market-based solutions involving government and private sector alliances. By working in unison, policy makers and industry representatives can create a flexible regulatory framework to facilitate the transition to renewables.
Government support and encouragement gives the energy sector scope to absorb and scale-up new technologies. Burgeoning global demand for energy will place strains on the future market as renewables become fully utilized. In the future, long-term seasonal generating backup will be essential, including from fossil fuels.