Can nuclear fusion give us unlimited emissions-free energy?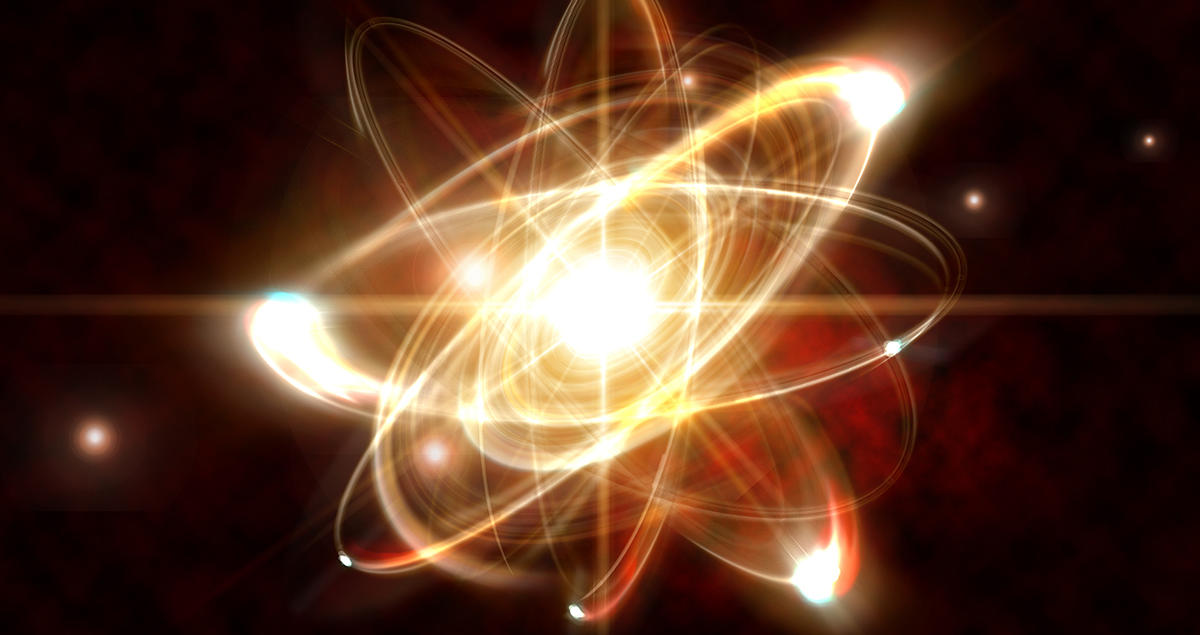 Nuclear fusion has long been heralded as the future of energy. Replicating the process that powers the sun on Earth promises an endless supply of renewable energy without greenhouse gases. The concept has fascinated science fiction writers – but has eluded scientists for decades.
There are now multiple projects entering critical phases, however. The timing could not be better as fusion could be a trump card in the world's quest for emission-free energy.
Bringing the sun to Earth
Fusion may sound futuristic, but it's older than our planet. Life itself could not have developed without it.
After the Big Bang, hydrogen clouds consolidated to form stars like our sun, and these stars are powered by fusion. In a star's core, gravitational forces and temperatures of 15 million degrees Celsius create a super-heated gas or plasma, which causes hydrogen atoms to collide with each other and merge to form a heavier element, helium. In this process, copious amounts of energy are released – mainly in the form of light and heat.
Recreating the conditions at the core of our sun on Earth is a challenge, to say the least, which explains why fusion energy has been something of a holy grail for science and engineering.
As Makoto Sugimoto, Director for the ITER fusion project at Japan's National Institutes for Quantum and Radiological Science and Technology (QST), explains: "Nuclear fusion is very complicated both scientifically and technically – it's a long journey. Not only do plasma physics have to be studied – because the behavior of plasmas is complicated – but you also have the engineering challenges to satisfy the required temperature, density, and confinement time to achieve fusion."
Despite its inherent difficulty, fusion as an energy source remains a tantalizing prospect, he says. "Because a fusion reactor stops when there is a fault or error, the fusion reaction is inherently safe."
Not only that, he adds, but it does not produce long-lived nuclear waste, and fusion fuels are virtually inexhaustible – they can be found or distilled from seawater.
"Although fusion is technically not a renewable energy, it's essentially the same thing."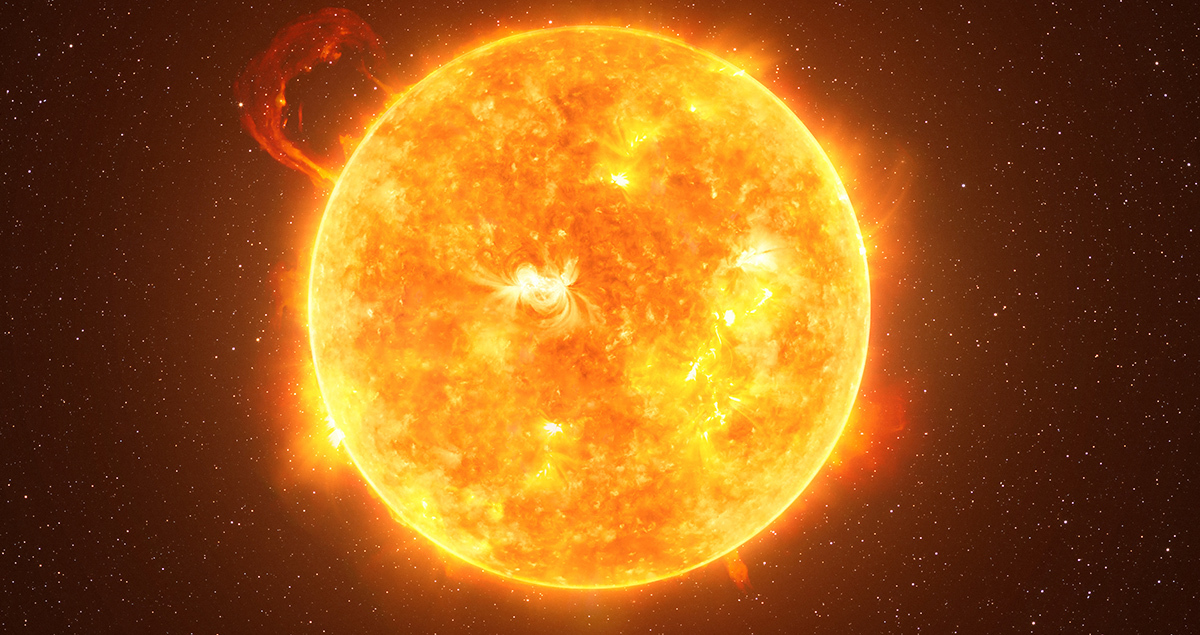 Developing technologies
Fusion reactors use two hydrogen isotopes, deuterium and tritium, which have proved to be the most effective in laboratory settings. That means they produce the highest energy gain at the 'lowest' temperatures.
Deuterium can be readily extracted from seawater and the infrastructure already exists to do so, as deuterium is used in numerous scientific and industrial settings. Tritium can be created through contact with lithium, which can also be extracted from seawater. The walls inside a fusion reactor are lined with a 'blanket' containing lithium to 'breed' tritium on-demand as the fusion process unfolds.
The demands on the fusion reactor – effectively bringing the energy of the sun to Earth – are extremely high. A lot of scientific advances had to come together to bring us closer to delivering on this tall order.
"Making fusion a reality required the development of leading-edge technologies in the fields of superconductivity, high vacuum, and cryogenics," Makoto Sugimoto at QST points out.
This is also the reason why fusion has been elusive, with many of the enabling technologies only becoming available in small increments over time.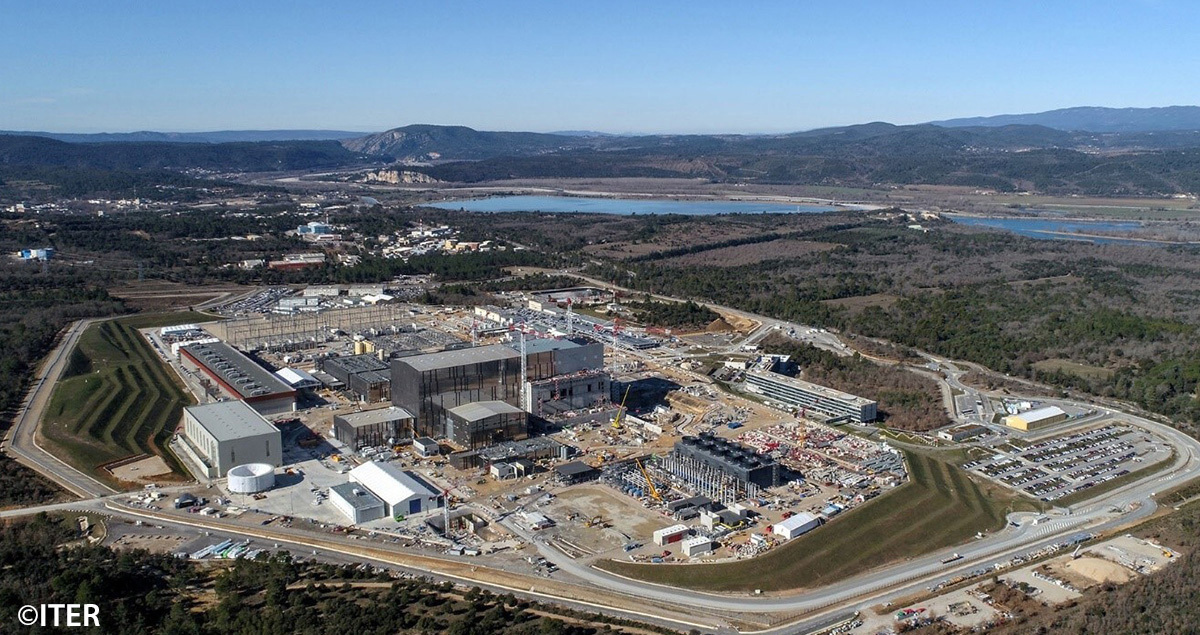 Enter the tokamak
It's surprising then, that the most widely used form of a fusion reactor – called a tokamak – was developed in Russia as long ago as the 1950s and 60s. The name itself is a Russian acronym for "toroidal chamber with magnetic coils."
And it lives up to its name.
The tokamak is a doughnut-shaped (toroidal) vacuum chamber that uses extremely strong electromagnetic fields to maintain and confine the super-heated plasma created by the deuterium-tritium fuel mix – at temperatures of between 150 and 300 million degrees Celsius.
The world's largest tokamak is currently under construction in southern France as part of the ITER fusion research and engineering project. To establish its containment field requires an array of powerful magnets. These include 18 toroidal field coils weighing over 300 metric tons each and about 17 meters in height. Designed for Japan's ITER member, QST, by Mitsubishi Heavy Industries, they are said to be the largest and most powerful superconductive magnets ever created.
As Masahiko Inoue, project director of ITER at MHI, explains, the magnets will be subjected to thousands of metric tons of electromagnetic loads and must withstand immense forces and extreme temperature differences.
ITER temperatures will range from about 150 million degrees Celsius – 10 times the temperature in the core of the sun – down to nearly absolute zero. This has required a new, extremely hard type of stainless steel to be developed, and a new technique to weld structures up to 40 centimeters thick.
And these high demands are also reflected in huge proportions of the tokamak's superstructure and its supporting infrastructure, which illustrates the challenge that such a project poses.
The tokamak complex at ITER will be a 400,000-tonne building, 80 meters tall, 120 meters long and 80 meters wide. Seven stories high, the structure will also include more than 30 plant systems needed for the fusion reactor's operation.
Current projects
ITER is planning for "first plasma" in December 2025 – some 40 years after the idea of an international joint experiment was first launched.
ITER will take over from the Joint European Torus (Jet) in the U.K., which is part of the 28-country Eurofusion research initiative, whose tokamak has been operating since 1983.
Fusion projects using tokamak technology are underway around the world, including in the U.S. and China. The new Chinese Fusion Engineering Test Reactor (CFETR) is due to be completed in 2030 and reported to be larger than ITER, according to the World Nuclear Association. Alongside tokamaks, there are research reactors that use different fusion technologies, such as stellarators and inertial confinement reactors.
ITER is a significant step forward not just because of its size, but because it will be the first fusion reactor that produces more energy than it consumes.
ITER's target is an output of 500 MW from only 50 MW to start and maintain the fusion process. This is about the same amount of energy that a small fission plant produces.
Although this represents a 10-fold energy return on investment, ITER will not capture the energy it produces as electricity. Instead, the project will fulfill its role as an experimental device, providing a wealth of technical information about many critical reactor components.
QST's Sugimoto points out: "The success of ITER does not immediately lead to a fusion power plant. The next step is to demonstrate power generation in the demonstration reactor, DEMO. Commercial fusion reactors should come online in the middle of this century."
Alongside government-led initiatives, there are also commercial initiatives, including two private laboratories in the U.K., Tokamak Energy and First Light Fusion. According to the Financial Times, they are both aiming to complete their reactors by 2030 for commercialization.
Either way, there will still be some way to go before the "science fiction" of fusion becomes a reality, and can proactively help bring about a net-zero world. The ITER website quotes Lev Artsimovich, a Russian academician and a major figure in the history of fusion research, who said: "Fusion will be ready when society needs it."