Young engineers: Stop worrying about your weaknesses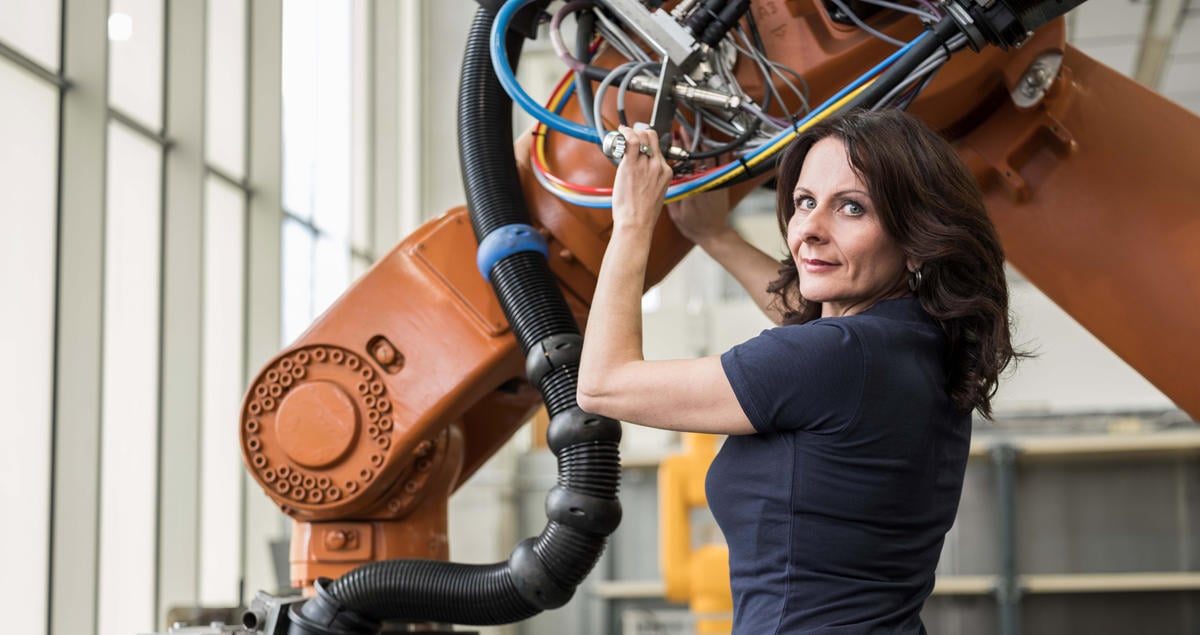 If I could give one piece of advice to young engineers it would be this: focus on your strengths and stop worrying about your weaknesses. Of course, you must face up to those areas where you are weak but avoid spending too much time or effort on them. Chances are you will never be perfect in these areas, so it makes no sense to waste your energy on them.
Instead, focus on developing your strengths, as they are what will make you excellent and set you apart. And believe in yourself. There will be times when things are hard for you in your career, but if you believe in yourself, have a vision of where you want to go and develop your strengths, you will go far.
Find a mentor. I have had several mentors in my life: the first was my father, and when I started working it was my boss. While it worked for me back then, having your boss as your mentor is not something I would normally recommend. It is better to find somebody senior to you that doesn't also carry the responsibility of being your line manager. Mentors are important companions for periods of your career journey, who can support you through the good times and the bad, encouraging you to keep developing your strengths. I now work with several mentoring programs to support people at the early stages of their careers. Everyone I mentor is a young woman.
The biggest challenge I have faced in my career is being a woman in a male-dominated profession and industry. When I started working, I was the only female engineer in my division. Being a technician in the steel industry 20 years ago was tough. With very few exceptions, the only women in the business were secretaries, and it was difficult to get my technical colleagues to accept me as their equal.
I made myself learn more about different aspects of our work to earn their respect as an engineer. Eventually they accepted me and we worked as a team, including changing into our personal protective equipment (PPE) together when visiting clients' steel plants in Austria.
The biggest challenge I have faced in my career is being a woman in a male-dominated profession and industry.
Doing so was simply a case putting on items like a fire-protecting jacket, trousers, and shoes over the top of our regular clothes. However, when I had to travel overseas, trying to change into PPE with my male colleagues caused quite a stir. Visiting steel plants in the U.K. and the U.S., there were no women working at these facilities and no facilities for women – not a single ladies' toilet. The men at these steel plants looked at me like I was from another planet. In one steel mill in the U.K., I started to get changed into my PPE as I did with my colleagues back home, and the manager rushed me into a separate room, embarrassed that I was changing my clothes in front of my male colleagues. He gave me my own office – quite something for a junior female engineer – which I then had for the rest of the trip.
My gender was less of an issue in other countries: in China, for example, women regularly worked in technical roles and rose to more senior positions. The bigger challenge for me during that period was that the steel plants tended to be in very remote, isolated locations, and I spoke no Chinese and was away from my husband and three-year-old son back in Austria.
After a few years of experience abroad – including more than two years in China – I was given responsibility for the management of a department: product development for the continuous casting method of producing steel. After successfully expanding that part of the business, in 2014 I took charge of product development for the entire production line.
I love not knowing what the next job might be.
This is a responsibility I still hold today in my role as the first female Head of Mechatronic Products at Primetals Technologies. I head an area with more than 50 employees from all technical disciplines. We develop and sell special mechatronic products for the steel industry to increase production or safety or to improve quality.
Thankfully, the gender balance has improved since I first started, and I now have several female engineers working in my team. But the industry still needs more, which is why I'm so passionate about mentoring and encouraging them.
My advice to women in technical roles is this: be loud. I cannot stand the saying that women have to work harder than men to succeed. It shouldn't be so, and it needn't be so: we are just as capable as our male colleagues. Instead of working harder, we just need to be louder. We, as women, must be more confident, not backing down when we are challenged, but instead sticking to our opinions.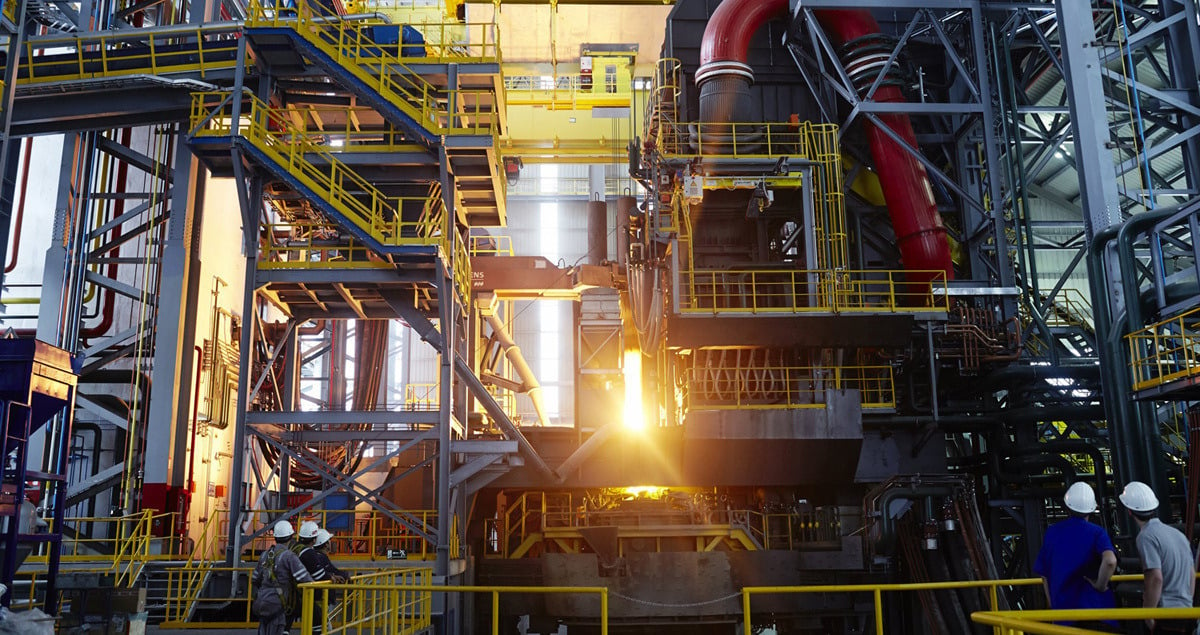 Today there are no limits to what young engineers can dream they might achieve in their work. Digital technology has changed everything. Although at age 13, I was the first girl in my school to have a computer at home – a Commodore C64 – there were very obvious limits to the technology I grew up with. This in turn placed limits on what many of my generation thought was possible.
The special moments in my career have come from creating something that I know will truly make a difference in the world.
Everything is moving so fast now, and young people have grown used to huge technological breakthroughs happening every year. For them the possibilities that they can imagine are endless. This rapid pace of change we are experiencing at home with devices like our smartphones is also happening in industry: automation, cloud computing, the Internet of Things, and artificial intelligence are all transforming the way we work in the steel sector.
Digitalization and robots do not replace people. Instead, they turn workers into specialists. At the same time, with technology taking away many of the more mundane tasks, it allows us to work across a wider variety of functions, which is great fun: I love not knowing what the next job might be.
This means those studying engineering or entering the workplace must understand it is no longer enough to be just one type of engineer – you need to be truly interdisciplinary. I recognized this when I was young: I chose mechatronics as a degree because it meant studying across mechanical engineering, electronics, and software design. When I started my degree at Linz University, it was the first of its kind anywhere outside of Japan. Today, due to the rapid changes over the past two decades, there are many types of interdisciplinary engineering degrees.
The best thing about being an engineer is creating something. I had a love of mathematics from an early age, but when it came to choosing a degree and thinking about a career, it felt too theoretical. I wanted to make a difference, make something real, and have an impact. And I didn't want to be stuck all day in the office. My career has given me both these things, and while I have had many great experiences through my work, some of the most special moments have come from creating something I know will truly make a difference in the world.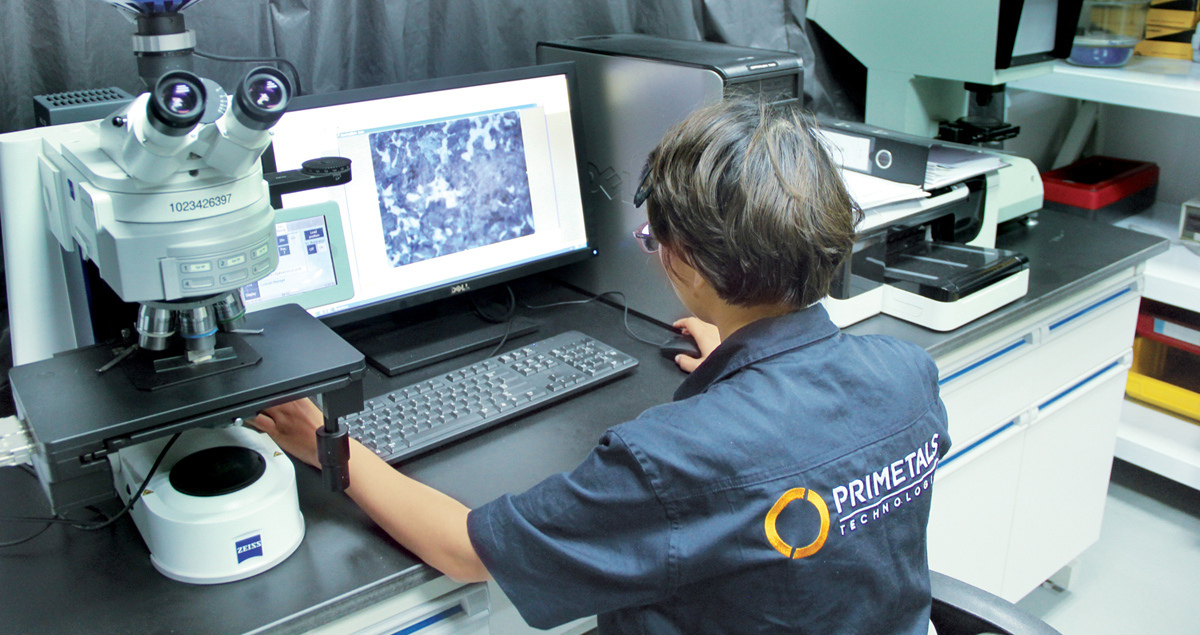 For example, some time ago we had a client who wanted to measure the small 20cm diameter tubes used to create steel rods. Molten steel is poured into the tubes, which cools to create the rods. But the tubes don't last forever: they are eventually worn and deformed from regular use and need changing. They are expensive, too, so our client wanted to measure the tubes to replace them only when they needed replacing, rather than, say, after every 50 uses. The diameter of each tube was too small to measure by conventional means, so we came up with the solution of mounting a laser on a motorized device that traveled through the tube, measuring its internal diameter. The client was delighted, and we went on to develop this solution as a product that is sold and used by steel plants around the world.
The rapid pace of change that we are experiencing at home in devices like our smart phones is also happening in industry.
As head of a department, I also get a thrill from placing people in roles and on projects according to their abilities. There is a huge amount of satisfaction that comes when a team achieves a great result and you know you have put the right person in the right position. More importantly, it is thrilling to know you have played a part in helping that person develop and focus on their strengths, rather than their weaknesses.