Why AGTs are the future of sustainable city transport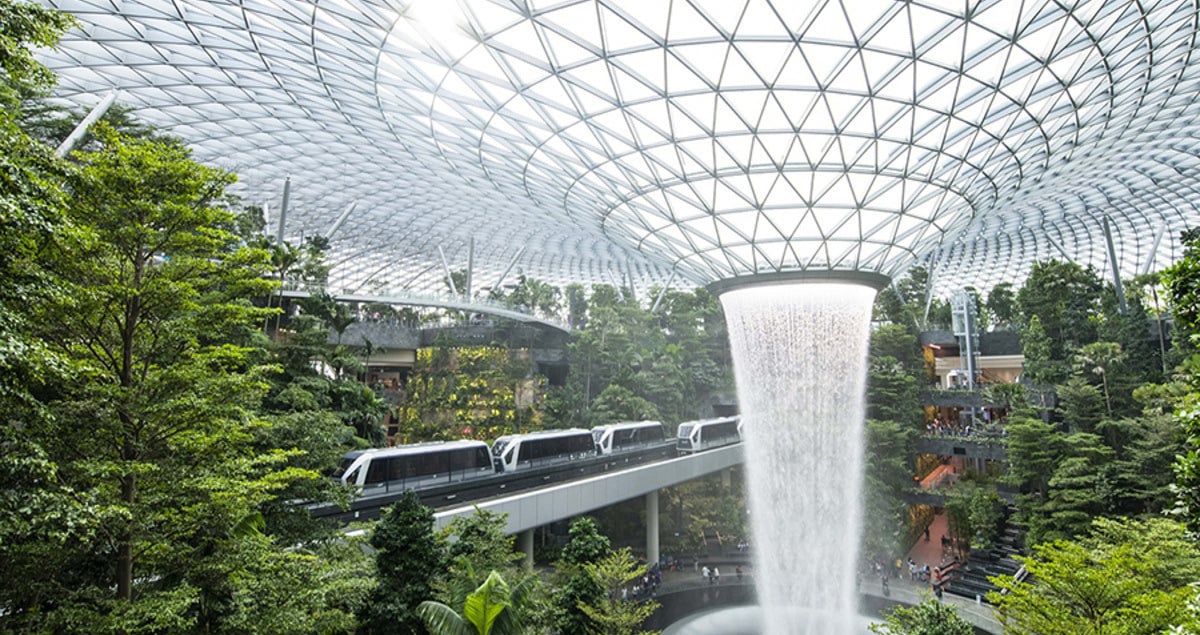 Driverless light rail systems have been moving passengers around the world's major airports for some time. But this same technology could provide a sustainable, cost-effective and versatile public transport solution for busy cities.
In airports, people movers transport high volumes of passengers over short distances at moderate speeds.
However, these Automated Guideway Transit (AGT) systems are also capable of covering more ground at higher speeds. This enables them to connect heavily populated suburban areas with busy urban centers. They can be built at a fraction of the cost of conventional light rail and with less disruption, but with similar benefits in terms of cutting emissions.
Clean and easy
Powered by electricity, the energy-efficient AGT system is a more environmentally friendly investment than expanding diesel-fueled bus networks and increasing the various exhaust emissions – including CO₂ – associated with these.
AI and Internet of Things-connectivity will boost the energy efficiency of AGTs further by recording passenger demand levels at different times of the day. This allows rail carriages to be quickly added or removed to meet changing demand – no energy is wasted hauling empty carriages during off-peak hours.
Rubber-wheeled AGT trains also produce less noise and vibration than conventional steel-wheeled railways, require less operating space, have lower operating and maintenance costs and shorter construction periods. This flexibility provides many benefits, such as the capacity to transport high passenger volumes and operate frequent services, without the hefty price tag.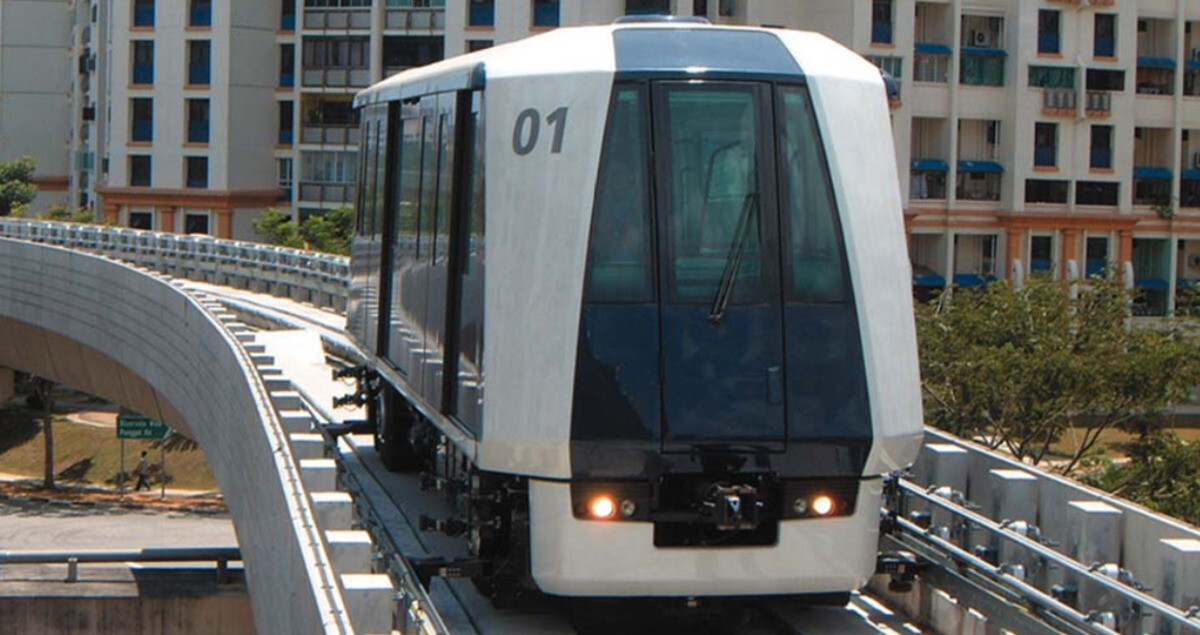 Flex appeal
Solutions that work in Tokyo, Hiroshima, Singapore and Macau can also help smaller cities in emerging economies.
Malaysia and many other Southeast Asian economies experienced rapid growth and a booming population throughout the 20th century, leaving little room for widescale town planning in many cities. Mass transport often had to fit in the remaining gaps or disrupt communities with major infrastructure projects.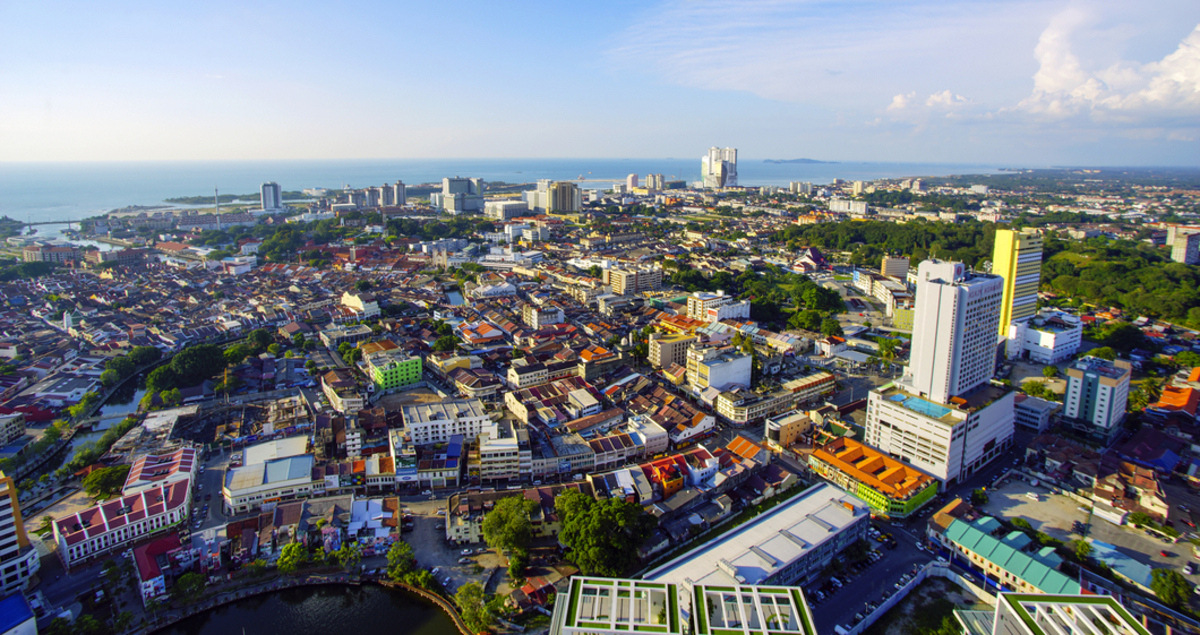 In the bustling centers of historic towns like Penang and Malacca, AGT systems can be built on existing roads, helping preserve local identity by keeping land acquisition costs and disruption to a minimum, unlike Mass Rapid Transport (MRT) railway projects that need lots of land and often have to relocate entire communities.
"AGT's maneuverability means planners can follow narrow road reserves and reach into more densely populated areas housing working communities and mass transit commuters," said Khairul Khafizan, Senior Manager of Business Development at MHI's Kuala Lumpur Liaison Office.
The ability to build-as-you-go means rail systems can start small, with low capital costs, allowing new sections to be added as city passenger flow increases.
"Systems are designed to carry between 2,000 to 30,000 passengers per hour per direction (pphpd), but can reach 50,000 pphpd, acting as feeder lines to urban centers and mainline rail stations for long-distance travel," Khafizan explains.
Cities across the region – from Kuala Lumpur to Hanoi, Jakarta to Bangkok – share many of the same transport challenges and growing pains.
Adopting AGT systems could be the solution. And with Mitsubishi Heavy Industries Asia Pacific announcing the launch of its new Technical Service Center in Singapore, maintenance expertise and spare parts are always close at hand. The new center aims to strengthen operation, maintenance and after-sales services for its transport systems across Asia by introducing new services, such as failure prevention and diagnosis, as well as remote monitoring that incorporates digital and AI technologies.
The World Bank predicts that by 2050, nearly 70% of the global population will live in cities. With many of the world's most populated and fastest growing cities located in emerging economies, building driverless light rail systems to connect cities with their suburbs could be the way to resolve urban transport challenges.