Transferring Power to the Future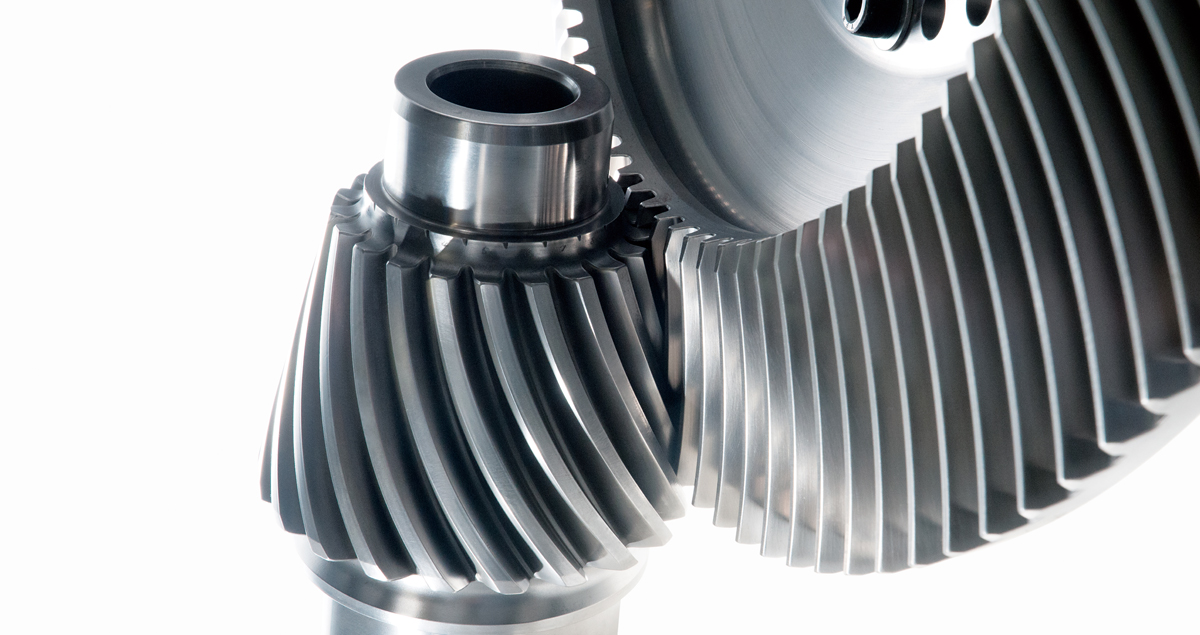 Still delivering power and driving society
Gears have been intimately linked with various forms of human activity ever since the ancient Greeks. They played an important role in the Industrial Revolution by transmitting the power from steam engines, and their distinctive shape is often used as a symbol of industry. Even now, no other power transmitting method matches their efficiency. By changing the revolution speed of their power and amplifying their torque, gears transform the power generated by engines into the movement achieved by their final products. When combined, these gears form power transmissions that can accelerate and decelerate power with extreme efficiency and precision. Indispensable to automobiles, aircraft, construction machinery and all sorts of factory machines, gears work silently but powerfully to support a wide range of industrial and social activity.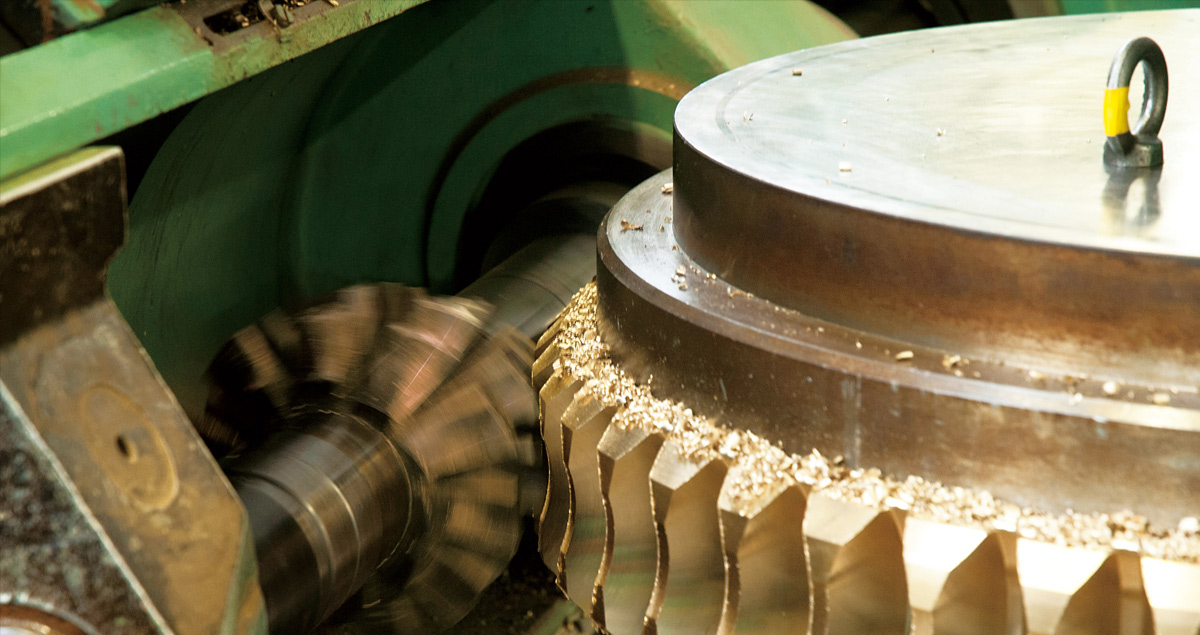 MHI Group'spower transmissions achieve absolute reliability and precision thanks to advanced design and manufacturing technology
Robustness and reliability are the key objectives of power transmission design. Even huge gear wheels with diameters wider than 3m require micrometer-specific precision in their manufacturing. MHI Group's innovation has contributed significantly to technological progress in the field of power transmissions. It started production of its popular Niemann tooth profile worm gear unit in 1964. The unit's excellent performance, in terms of efficient transmission and high power output, helped MHI Group take top share in the worm gear reducer market. In 1980, MHI Group developed and produced the world's first planetary traction drive unit, a watershed product that, instead of using gear wheels, transmits power by way of special oil that becomes highly viscous as it passes between rollers rotating with a high rolling traction force. It also boasts a diverse line-up of top-performing products, such as dual lead worm gear sets that offer outstanding rotational precision.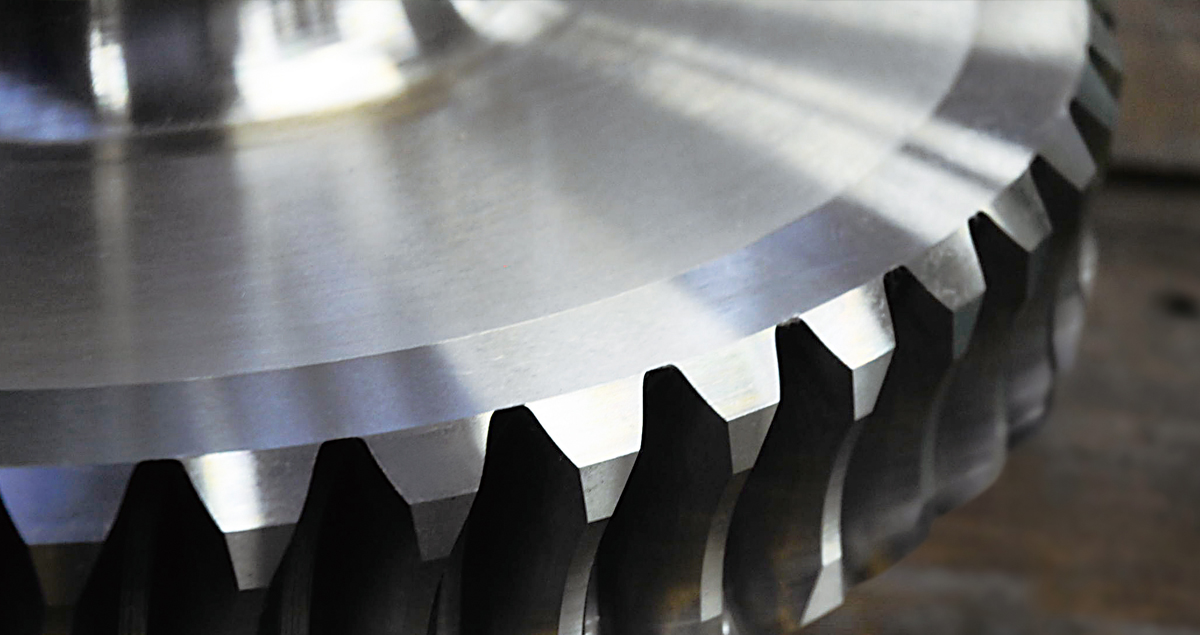 High-precision power transmissions manufactured by superb analysis, manufacturing technology and tools
MHI Group is one of the few Japanese companies that produce high-precision gears for aircraft, a life-critical responsibility that demands top-class quality and design difficulty, even by the standards of power transmissions. MHI Group's ability to create products with extremely thin-walled structures that can reach maximum rotation speed of 20,000 rpm min-1 is evidence of the high level of its gear design technology and manufacturing equipment. It possesses unrivalled design capabilities that draw on a proprietary analysis support system and special gear tooth analytical technology. The values extracted from the enormous amount of historical data gleaned from the development of various power transmissions are useful for predicting post-manufacturing precision error and performance. MHI Group is a globally unique integrated gear system maker that manufactures everything from power transmissions to gear cutting machines and precision cutting tools in-house. The fact that it can use the most appropriate gear cutting machines and precision cutting tools for each process allows MHI Group to attain the high levels of precision required.
Flexible and optimal solutions from the expert in gear products and gear manufacturing
MHI Group boasts a long and successful history of gear development and manufacturing. It originally started developing power transmissions for its own products, but now supplies other companies as well. Its expertise and experience also extends to the gear cutting machine market, in which it ranks among the top domestic market-share leaders and offers an unmatched product range. MHI Group delivers products and services based on the advantage of being both a manufacturer and a user. It truly is a total solutions company for gear manufacturing, involved as it is in all stages of gear creation, right from the cutting tools and other manufacturing equipment all the way through to the final gear products.
The power transmissions developed by MHI Group almost 50 years ago are still widely used in Japan and around the world. MHI Group also shows its true colors by providing flexible maintenance support for these old products and even, sometimes, for other companies' products. In addition to overhauls, it has retrofitted existing devices and equipment so that they now deliver the same level of performance and functionality as new products. MHI Group's meticulous attention to customer needs - from product proposals to gear manufacturing technological support and equipment advice - has inspired deep trust from its customers.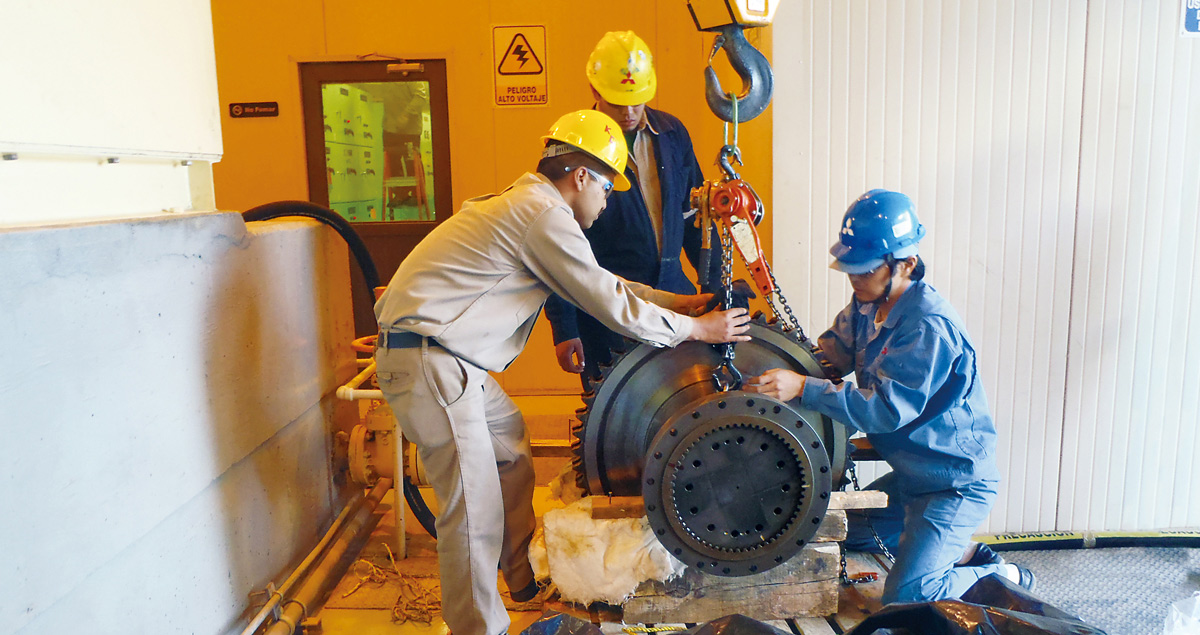 Taking the benefits of gear manufacturing technology to a wider world
The pursuit of high precision in gear products and the maintenance of their stable supply is a mission for MHI Group. Its gear cutting machines, cutting tools and machines fitted with its power transmissions are actively supporting industries throughout the world. In order to bring itself closer to its customers and market needs, it has also embarked on a program of global expansion, primarily in Asia and North America where it has launched local sales and production activities. For example, it owns a precision cutting tool manufacturer in India, a gear cutting machine manufacturer in China, and a broach and broach machine manufacturer in America.
There has been a trend towards energy-saving and environmentally conscious products in the industrial world recently. Demand for these products has also started to appear in developing countries with promising growth prospects. MHI Group is expanding its contribution to society by further strengthening its commitment to supply gear products and gear technology that improve people's working and living environments as well as the natural environment.
MHI Group has always invested generously in technologies for its gear products and intends to continue doing so in order to support industry and keep the world turning smoothly and efficiently.
From April 2015, this power transmission system for industrial machinery has been transferred to Primetals Technologies, Ltd.'s group company MHI HASEG Co., LTD. http://www.mhi-haseg.com/