The modern forklift operator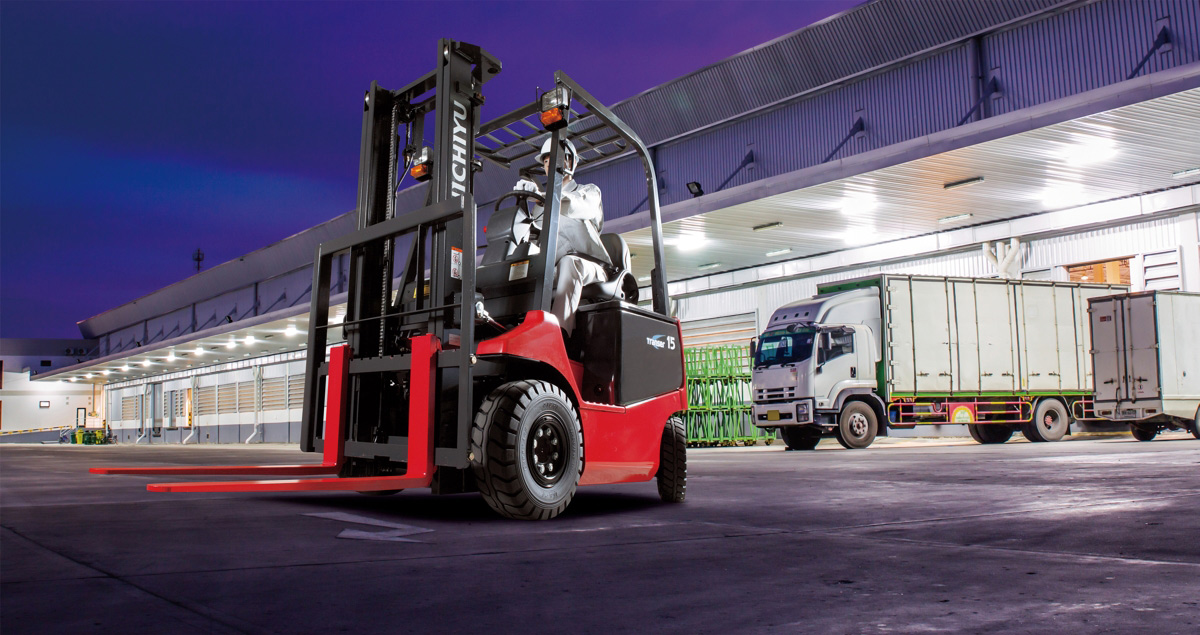 Operating a forklift is demanding work, but the safety, reliability and other enhancements of modern models make them far superior to the machines of even a generation ago. Like those of M-FET group (Mitsubishi Heavy Industries Forklift, Engine & Turbocharger Holdings), which offers a range of products that apply the best technologies and design ideas that the history of forklift development has to offer. This includes the reliable engine and powertrains of Mitsubishi forklifts, tried and true batteries and components from Nichiyu forklifts, and the heavy-duty capabilities of the large-size equipment that UniCarriers is renowned for. And most significantly, the cumulative knowhow of all of these companies, which are now working together on a global scale under the M-FET group umbrella.
"Forklifts may be said to be similar to passenger cars in the sense that as their basic method of operation doesn't change much, special training to become familiar with a new model isn't required," said a spokesperson for M-FET group in Japan. "However, in the case of beginners, this may vary depending on the country. In Japan, for example, a person must complete 35 hours of lectures on operation, after which passing a test is required."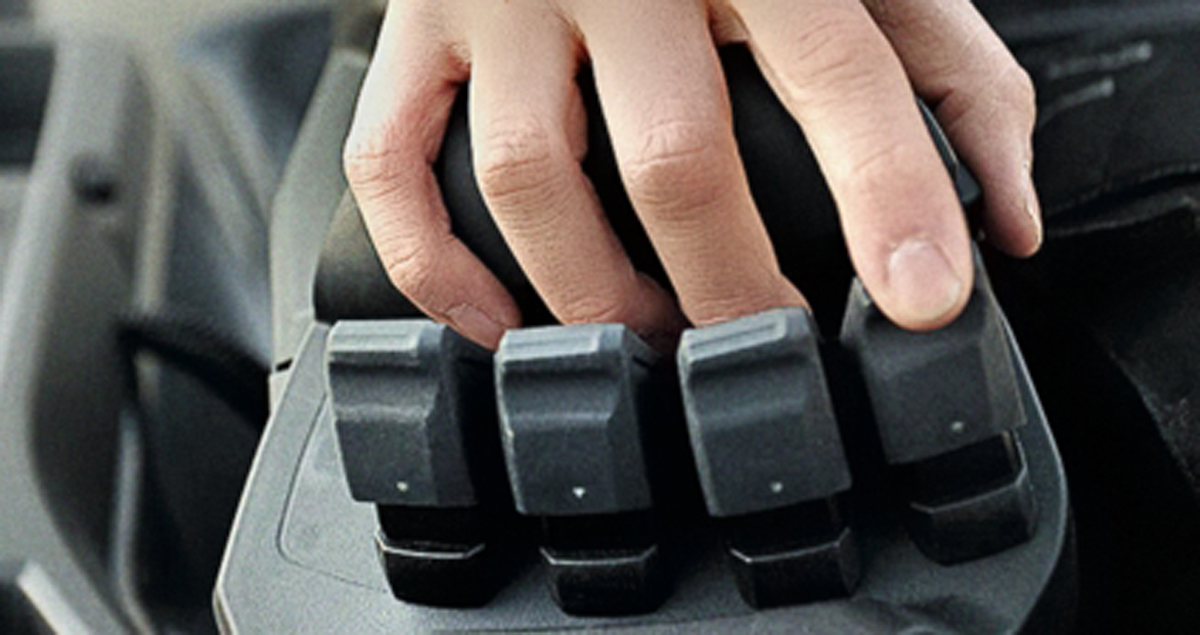 Safety First
The products themselves, which, in the case of M-FET group, include a mix of about 60 percent battery powered and 40 percent engine-powered, and models ranging from agile rack and forklift systems with a 1.5-meter turning radius for negotiating tight spaces in crowded storerooms to monster lifters at seaports that can stack up to five 45-ton shipping containers, feature new types of safety enhancements, which make work life ever easier for an operator. For example, when the operator is not in the seat, an "Active Safety" design activates an automatic locking mechanism to prevent the mast, forks and wheels from moving, and the engine can only be started when the gear selector is set to the Neutral position.
Another aspect of safety is avoiding human error and helping fight fatigue, which is directly connected to enhancing human comfort through optimal visibility to the front, rear and sides, letting the operator maintain a natural posture, and designing ways to make the equipment perform more safely in a hazardous work environment. For instance, to guard against accidental combustion, or explosions, of unstable materials, some M-FET group forklifts have pioneered safety designs for work in hazardous environments, and was the first manufacturer in Japan to achieve such safety certification. To guard against sparks, the motor and other electronic components are completely enclosed, and the battery is given greater insulation. Even the tires are special, utilizing a conductive material to resist generation of static electricity.
These and other features are not created in a vacuum. The M-FET group spokesperson explained, "Staff in our sales and after-service departments work together closely and call on customers, talking with forklift operators and other people to find out what they need, and we listen to their input," he said. "What they tell us can be extremely valuable, not only in terms of improving existing products, but in terms of what can also be reflected in the development of the next generation of models."