The future is bright for the turbocharger leaders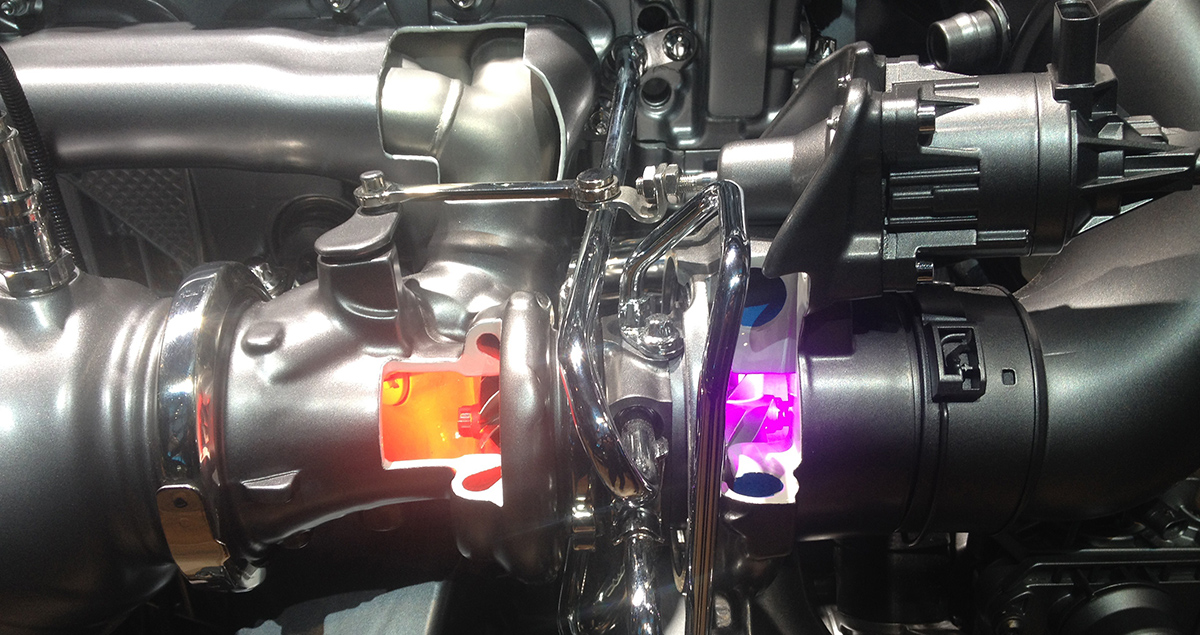 If there's one thing to be said with absolute certainty, it's this: the future of the automotive industry is extremely exciting. Innovation in engineering and technological growth is exponential. This viewpoint is shared by Bas Bonnier, General Manager of Turbocharger Operations at MTEE. If on one side of the coin there is excitement and great potential, however, on the other side is uncertainty and ambiguity. Government legislation on vehicle emissions will continue to shape the industry, in Europe especially, casting a shadow of doubt on what the industry will look like in the future.
If this analysis seems a bit bleak, it isn't, certainly not for Mitsubishi Turbocharger and Engine Europe (MTEE). MTEE are part of the Mitsubishi Heavy Industries (MHI) group, specialising in the design, manufacture and distribution of turbochargers for the automotive industry. MHI and MTEE are highly advanced and technical engineering companies, justifiably staking their claim as industry leaders in their fields. It is no wonder MTEE are technology leaders in the turbocharger sector, boasting a 20% market share in Europe. MTEE provide turbochargers for many of the leading European car manufacturers; including Mercedes, BMW, Volkswagen, Renault, and McLaren to name a few.
With European Union emissions standards imposed on car manufacturers – we're currently on Euro engine 6 standards – and these standards getting stricter with every increment, many are speculating whether the combustion engine, and along with it the turbocharger, have a limited lifespan. The resounding answer to this question is: no, they do not. To understand this question, there are a few misconceptions surrounding turbocharger technology to dispel.
Perhaps the most common misconception is that turbochargers are designed to increase the speed or acceleration of cars, subsequently rendering the engine more inefficient economically and thus more damaging to the environment. This is not true. In fact, the purpose of a turbocharger is the exact opposite. A turbocharger works by increasing the air intake capacity of an engine, creating a more perfect internal combustion. To take an example, an engine without a turbocharger may have six cylinders; fitting a turbocharger can reduce this to four cylinders with no loss of power, performance or efficiency. Effectively, installing a turbocharger is 'downsizing' an engine, reducing the amount of fuel needed to power it, in turn reducing emissions.
With that in mind, it is immediately clear to see that turbochargers are not obsolete – the exact opposite is true. Now there is scarce a car manufactured in Europe without a turbocharger; it is nearly impossible to meet EU emissions standards without fitting one.Another supposed threat to the internal combustion engine and the turbocharger is the implementation of electrically powered cars. It would not be silly to question the place of the internal combustion engine and the turbocharger in a future populated by electric cars. The reality is, however, that an electric motor used on its own is not the solution. Batteries in fully electric cars often have ranges upwards of 500km. On a daily basis we drive only a fraction of this distance, so why the unnecessary range? It is highly inefficient. What we are far more likely to see is the perfect harmony of internal combustion and electric motors: hybrids. In this instance, the electric motor will suffice for daily usage, with the combustion engine used in combination for the less frequent, longer distances travelled. This is a far more sensible and cleaner solution.
With a hybrid powertrain, turbochargers will be used not only to increase the efficiency of the combustion engine, but also in increasing the range of the battery powered motor. With EU legislation only pushing MTEE to innovate further, there is a general feeling of excitement at MTEE; whatever the future holds for the industry, you can bet MTEE will be at the centre of it all.