Smart, clean and stable: how hybrid power systems can help electrify Asia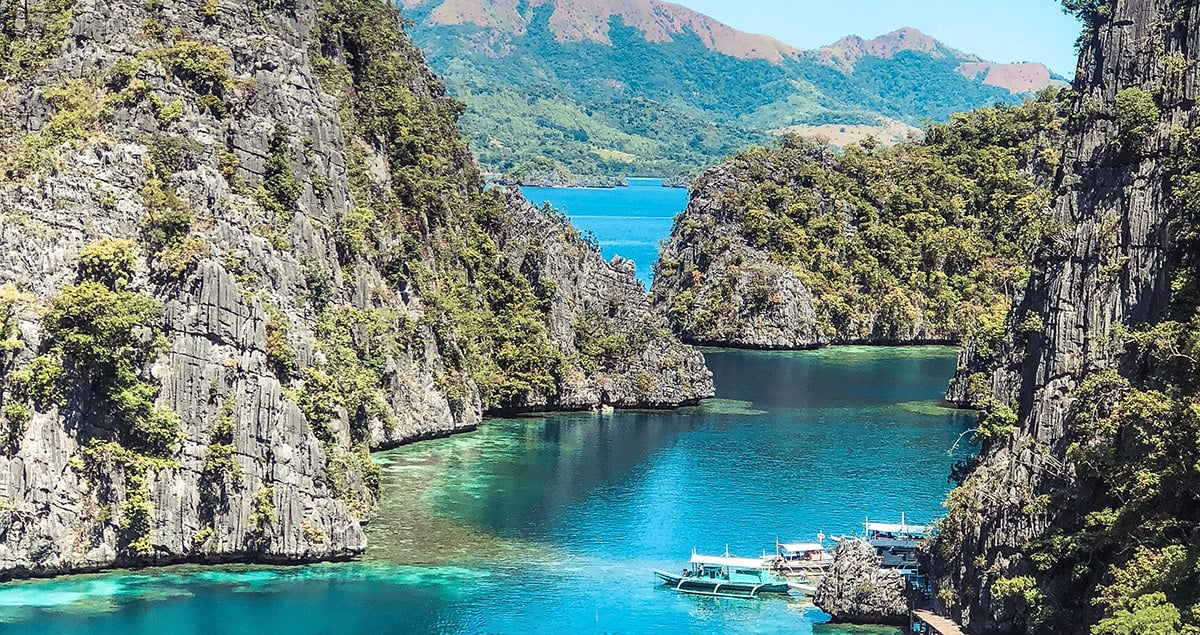 The Asia-Pacific region is vast, spanning widely different geographies, climates and cultures. As these economies rapidly expand and demand for universal access to power grows, building and improving the electricity infrastructure across Southeast Asia is an urgent task.
In archipelago nations like Indonesia and the Philippines, there are many remote islands where connecting to a traditional electricity grid is either impossible or, at the very least, uneconomic. In advanced economies such as Singapore, meanwhile, big industrial and corporate users may increasingly wish to install local microgrids as a back-up as the national grid threatens to become less reliable due to a growing share of intermittent renewable energy.
Decarbonizing traditional ways more sustainable
Traditionally, such microgrids have been powered by diesel generators, despite the associated greenhouse gas emissions. But rising pressure to decarbonize is now pushing governments to turn to alternative power sources, such as renewables. These, however, suffer from well-known intermittency problems as their output varies with the weather, making a stable power supply to the microgrid impossible.
One potential solution is to switch to a hybrid system that combines a traditional power source with clean energy and storage capacity to produce a stable supply of affordable electricity without connection to a main supply network. Mitsubishi Heavy Industries Engine & Turbocharger (MHIET), a part of MHI Group, is developing such a system, called Eblox, which is a mix of solar panels, battery storage and a diesel or gas engine.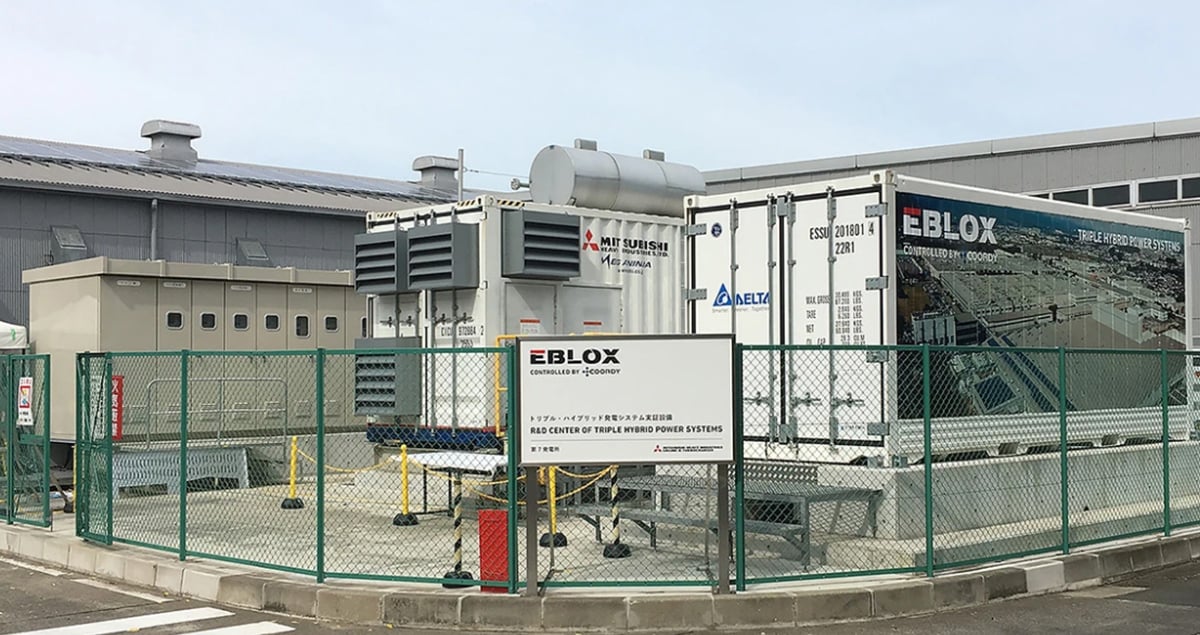 How hybrid power systems work?
The three components work together to minimize the impact on the environment. During daylight hours, solar panels harvest clean energy from sunshine. In the event of cloud cover or bad weather, a powerful battery provides temporary backup to stabilize supply and boost it during times of peak demand. When darkness falls, a diesel or gas engine starts up and generates electricity throughout the night. As day breaks, the engine switches off and the system reverts to producing clean solar energy supported by battery power.
At the heart of Eblox, the Coordy smart control system ensures each component uses its full capacity to maximize clean energy where possible, while continually recharging the battery to store any surplus energy. Coordy automatically controls engine power and whether to charge or discharge the battery to provide stable power output whatever the weather. This makes the Eblox system suitable for critical applications where an uninterruptible power supply is key, such as hospitals and factories.
Eblox will use approximately 30-50% less diesel or fuel gas than traditional generators, which will greatly reduce the amount of CO2 emissions. That should make it appealing in many markets across the APAC region -- from Indonesia and the Philippines to more developed economies such as Singapore and Malaysia, as well as small island nations such as the Maldives.
Even better things ahead
As the costs of batteries and solar panels continue to fall, the Eblox system will become increasingly competitive. After years of development, Eblox is now ready for launch. Meanwhile, MHIET is already planning to include a remote monitoring and operating function in future versions, as well as developing hydrogen gas engines that could eventually reduce CO2 emissions to zero.
And once it has proven itself in APAC, this technology could find applications in any country where the supply of renewable energy is rapidly expanding and where local companies and consumers are starting to look at distributed power solutions such as microgrids.