Shooting for the stars: what it takes to be a rocket-launch engineer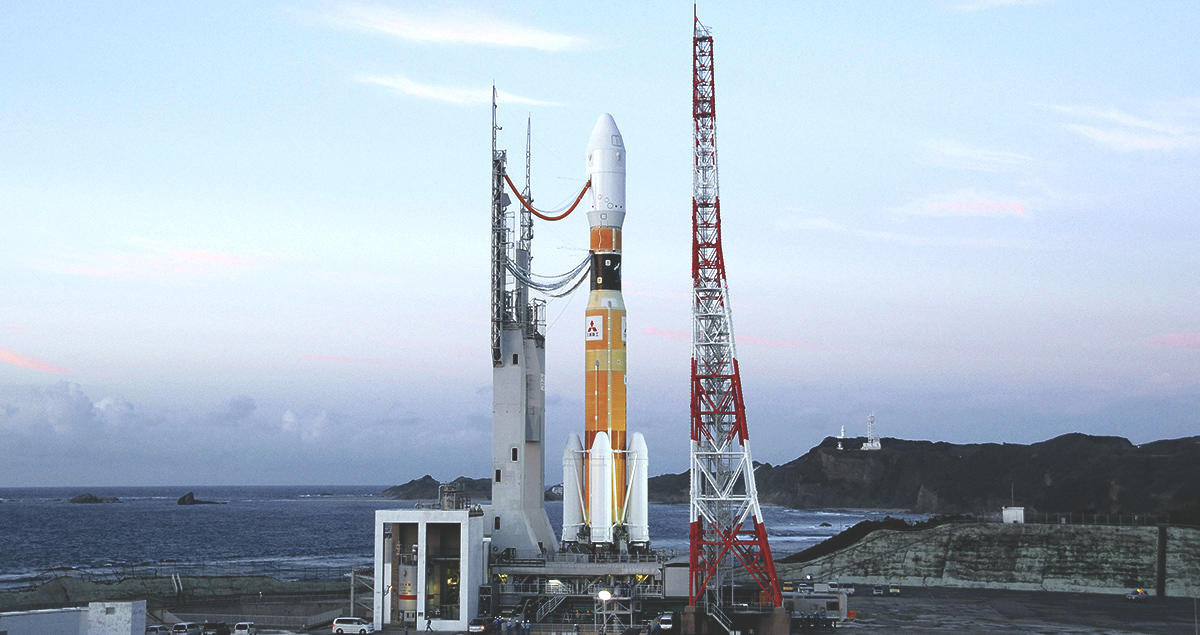 Only a few people get the opportunity to leave planet Earth and travel into space. And while astronauts grab the media headlines on launch day, behind the scenes there is an intricate network of engineers, analysts and scientists that make each mission possible.
If you've ever wondered what it's like to work on a space program, here's a snapshot of the lives of three rocket engineers who are part of the space division at Mitsubishi Heavy Industries (MHI).
As an engineer in the quality control team, Takehiro Izumi makes sure things like the rocket's fuel tanks, fuel lines and gas lines are manufactured, welded and tested according to precise specifications. Every detail is checked and refined so there are no problems during the launch or while the mission is in progress.
Izumi studied space propulsion systems at university, which sparked his interest in working with rockets. After six years in the department, he still finds it an exciting place to work and gets a sense of pride when the team's efforts lead to a successful launch.
When launch day arrives the engineer stays relaxed and confident.
"I know we have checked every detail of our work meticulously. My department's input is usually completed by the launch stage, but I keep an interested eye on the launch proceedings," he says.
Attention to detail is critical in an industry where one small issue can have catastrophic consequences. That's why Izumi and his colleagues are constantly looking to improve what they do and how they do it.
"The concept of Kaizen – which means continuous improvement – runs through the whole company. It helps us to drive new business and win new overseas customers that appreciate the inspection technology we have created and who need our technical support."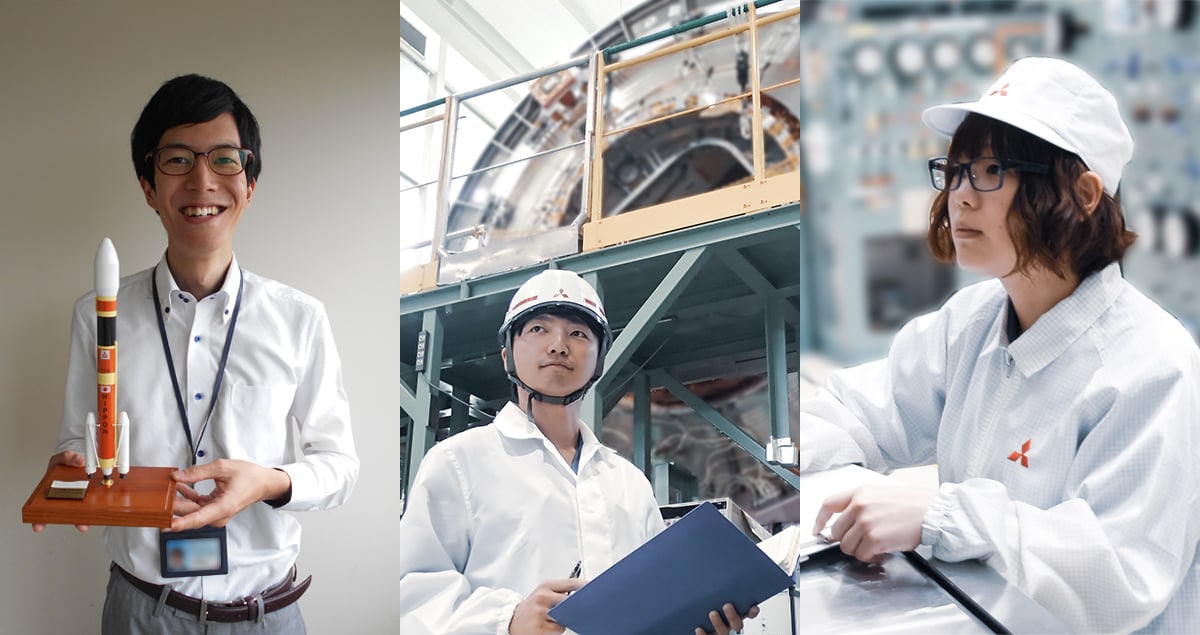 Most of Rieko Doi's work is concerned with overseeing the manufacture and assembly of the engines for MHI's H-IIA and H-IIB launch vehicles. She is responsible for creating assembly instructions and discussing designs with the engineers, quality assurance and manufacturing teams.
Innovation is an important part of her role and the department are constantly improving and refining processes. For example, Doi has been involved with introducing new equipment and automating the engine assembly work that was traditionally done by hand. These changes have reduced production costs and harmonized quality control.
Like many children around the world, Doi was fascinated by the idea of space travel from an early age. But unlike most others, she worked hard to turn her childhood passion into a career. And the thrill of watching a rocket lift off from the launch pad is still present today.
"I usually watch launches live on JAXA's website, with a mixture of nervousness and excitement," she explains. "My feelings when watching a rocket lift-off can only be compared to a parent bird as its chick leaves the nest."
Looking to the future, Doi aims to make her mark as an engineer and space industry leader – her sights are set on becoming chief launch officer one day. But she also values teamwork and the importance of nurturing newer recruits.
"I look forward to passing on my space development experiences to the next generation of engineering talent."
Kirin Tanishige is part of a team that designs flight plans for MHI's H-IIA, H-IIB and H3 launch vehicles, to get them safely from the launch site into the target orbit. His daily work involves mission analysis, calculating flight trajectories, payload capacity and ensuring safe range limits for each rocket.
He joined MHI after completing research on hypersonic aerodynamics at Japan Aerospace Exploration Agency (JAXA) for his master's degree. Five years later, he is on a mission to make space travel more accessible.
"I am lucky to have a job that I really enjoy and find it exciting to be part of a team that contributes to promoting low-cost space transport," he says.
As a child he wanted to become an astronaut and, like many of his colleagues, is still fascinated by the idea of space travel.
"My interest has changed over time," he explains. "I hope to continue playing a part in the space industry as it evolves, which could one day enable people like me to make the trip into space."
During launch days Tanishige works at the Tanegashima launch site, modifying the rocket's flight trajectory to compensate for different weather conditions on the day. Which is as close to take-off as he can get without being an astronaut.
"Do I get nervous on launch days?" He considers. "Not really… more excited, especially when the countdown begins."