Apac needs at least US$26t and a clearer framework to achieve net zero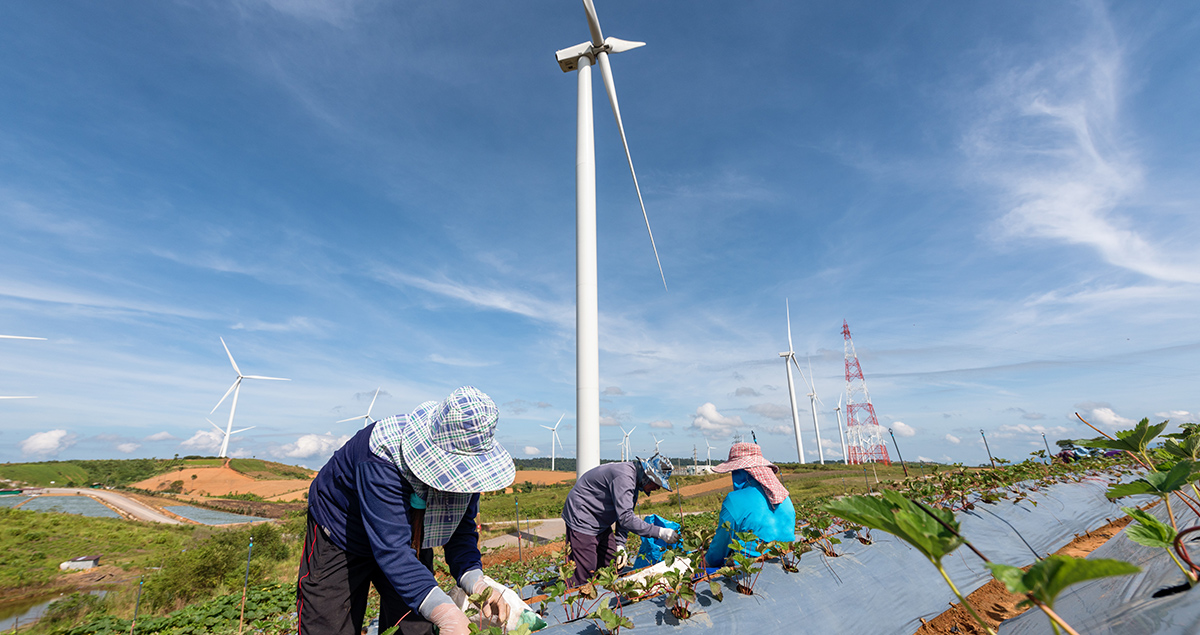 This article was licensed through Dow Jones Direct. The article was originally published on Business Times Singapore.
Countries in Asia-Pacific (Apac) need to address the funding gap for renewable energy projects if they are to achieve a net-zero future.
In a study jointly conducted by Sumitomo Mitsui Banking Corporation (SMBC) and Economist Impact on Thursday (Sep 22), researchers found that the top 3 barriers Apac countries face in energy transition comes from higher costs of renewable energy, lack of funding for renewable energy and the lack of clarity over long-term profitability.
As such, the region will need significant funding in order to meet its renewable energy goals - in which Asia Investor Group on Climate Change (AIGCC) estimates will take between US$26 trillion to US$37 trillion cumulatively from 2020 to 2050 to happen.
Further, the study also found that energy transition efforts vary widely between countries. Emerging economies, in particular, require extra help in the form of investments in order to wean national dependencies on cheap fossil fuels used domestically and exported, said researchers.
But that is not all. A pushback from political hesitancy is also likely to slow the removal of fossil fuel subsidies, particularly in emerging economies where these subsidies cushion the poorest against the impact of rising energy costs.
"Breaking the dependency on fossil fuels, which is the backbone for some economies and the ticket to faster industrialisation, will not only depend on capital but also on political will," wrote researchers in their report.
Nearly half of the 450 survey respondents believe that government support through subsidies is a viable instrument to fund the green energy transition, but this does not seem to have translated into reality, where only a quarter of the respondents said they currently rely on subsidies to fund their companies' energy transitions.
Many have instead been turning to internal funding and corporate social responsibility (CSR) initiatives to finance energy transition efforts.
Besides calls for more funding to help countries advance towards net zero, the study also advocated for more comprehensive regulations and policies to support Apac countries towards their energy goals over the next 5 years. Over a third of survey respondents, in fact, believe that a clearer renewable energy regulatory framework is what is most needed in their transition.
Some solutions countries can adopt to go green, as highlighted by researchers, include adopting green technologies and collaborating with innovative technology partners to accelerate climate awareness and solutions.
This can come in the form of storage technologies, electrification of vehicle fleets, energy efficiency and digital grids, which were solutions suggested by survey respondents.
Countries can also consider skilling the workforce to develop and adapt to new energy technology, increasing regulatory governance for market-based instruments such as renewable-energy certificates and overhauling traditional grid structures to decentralised "off-grid" systems and smart grids to improve transmission and distribution of renewable sources.
"ESG (environmental, social and governance) considerations have only grown more prominent in recent times, driven by the energy crisis, geopolitical tensions, and rapid climate change," said Rajeev Kannan, co-head of Apac division at Sumitomo Mitsui Banking Corporation.
"The findings shed light on how we may advance this transition by tailoring access to finance, technology innovation and ecosystem collaboration, to name a few solutions."
The study, sponsored by SMBC, is produced by a team of Economist Impact researchers and editors. Researchers surveyed 450 executives across 9 countries in Asia-Pacific to examine how the public and private sectors are driving the transition to a net-zero future, as well as the significant challenges facing the energy transition.