One woman's story of breaking through Asia's glass ceiling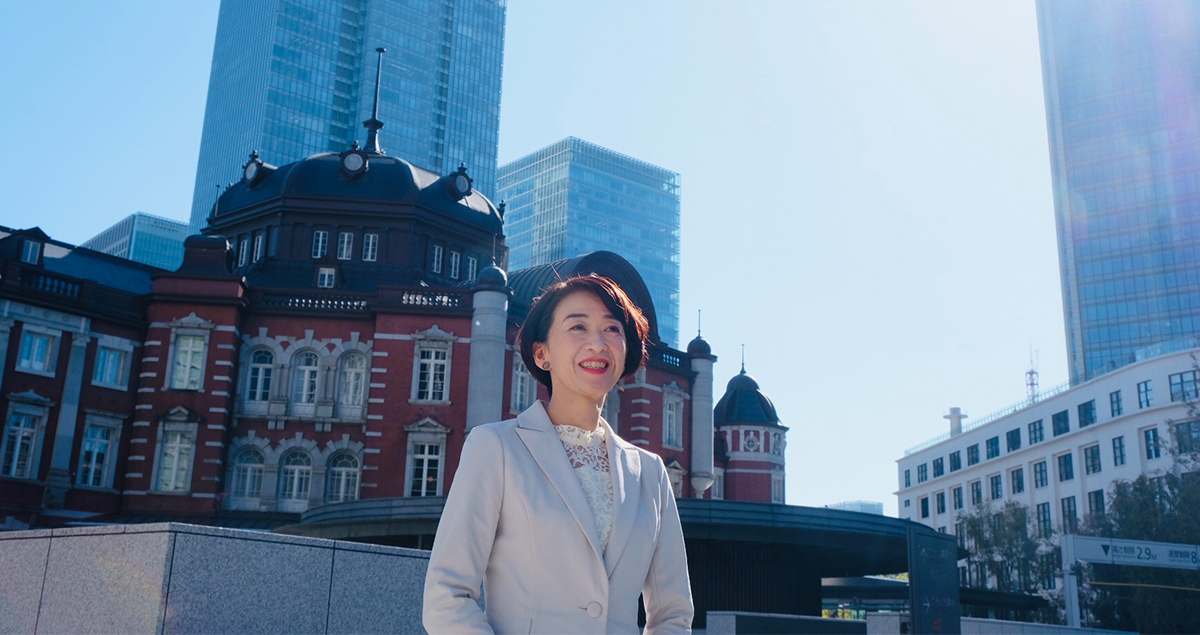 Harumi Mizokami is not afraid of a challenge. She overcame numerous obstacles on the journey from humble shipyard engineer to Deputy Director of Defense and Space Systems at the Advanced Systems Programs Department of Mitsubishi Heavy Industries (MHI). Not least because she is a woman working in what has traditionally been a male-dominated industry.
Taking a break from defense, cybersecurity and AI, she shares her passion for the work she does and her experiences of breaking through Asia's glass ceiling, rising to the top by challenging gender stereotypes.
Describe your early career, and how you made your way in a traditionally male sector?
I started out in engineering filled with passion, conviction and determination. I was fortunate to join MHI, working at the Nagasaki shipyard where there were few, if any, women engineers. We were so rare that there were no female toilets in the ship construction site when I arrived.
I desperately wanted to fit in and most of my colleagues were welcoming, but I refused to smile or laugh at work so they would take me seriously.
As a minority, I felt I had something to prove. It was important for me not to fail, both personally and as a woman, because I felt that my success or failure represented my entire gender.
Has your gender ever held your career back?
Yes and no. Early in my career, I became the first female in my department to travel on business overseas. Although it was unusual at the time to send a female to an important meeting with foreign clients, I pleaded with my boss to let me go. Eventually, he did. Thanks to the trust placed in me, I exceeded expectations by building a good rapport with the client.
Attending meetings at the offices of clients in the UK exposed me to successful women in positions of power, who conducted themselves with dignity, intelligence and poise. These positive role models inspired me and that's when I realized it's alright to smile at work and be myself.
How has the work culture changed since then?
When I became a deputy manager at Nagasaki Shipyard, I was given a new safety helmet that only managers and executives are entitled to wear.
"Do not wear another person's helmet," I was advised by a shipyard employee the first time I wore the helmet on-site.Thankfully, attitudes to gender have evolved over time. Female empowerment is greater now as more women integrate into what were once considered male-dominated sectors. I don't feel that gender restricts my work or career progression.
What advice would you give to girls or young women considering a career in technology or engineering?
A friend of mine once told me that if I wanted to climb the ladder to a senior position, I should change my career. His advice was to leave the "male" world of engineering and find employment in a more feminine environment where promotion would be easier.
Thankfully, I didn't listen. I love working at MHI and I am proud of how my career has unfolded and where it has taken me. The company enables women like me to build a successful career and fulfil my potential, which helps change perceptions.
My advice to the next generation of female engineers is to put anxiety to one side, follow your passion and never give up. That's how things change.