Japan prepares for takeoff as a global leader in aerospace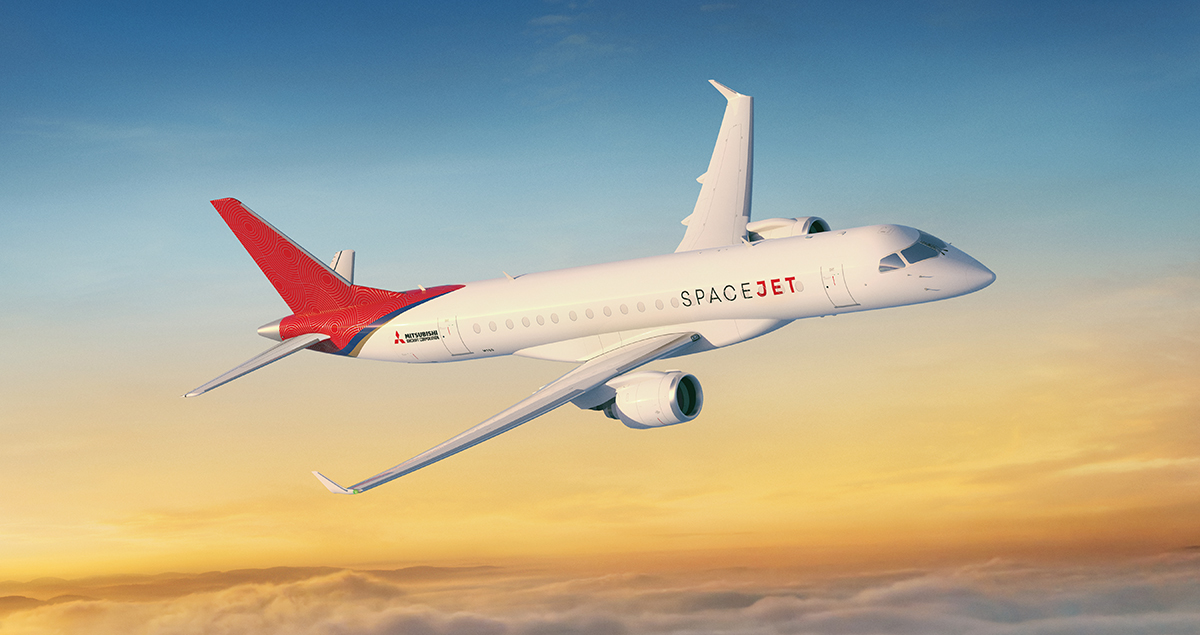 Attending the Paris Air Show again this year, it struck me that Mitsubishi Heavy Industries (MHI) Group, and indeed Japan as a whole, has so much opportunity to become a key player in the global aerospace industry. This is thanks to concrete new technologies coming out of Japan in both the aviation industry and space industry.
Better Commercial Air Travel
MHI is changing the way we experience commercial air travel by building better end-to-end experiences -- from airport connectivity on the ground, to a revolution in regional connectivity in the sky.
At Paris Air Show, we launched the Mitsubishi SpaceJet family of aircraft, the commercial name for the previous development designation of Mitsubishi Regional Jet or MRJ. Customers from around the world were able to experience firsthand the comfort and performance the new aircraft will deliver, bringing Japanese standards of quality, design and service to the global regional aviation market. SpaceJet M90 - formerly known as MRJ90, with 90 seats - will be delivered into service in 2020. We also announced SpaceJet M100 -- an evolved version of the now retired MRJ70 designation -- which will offer the most spacious and comfortable cabin in its class, as well as double-digit performance increases, with the lowest operating costs of any aircraft in its class. In the US market, SpaceJet M100 will be scope clause compliant in a 65-76 seat three-class cabin configuration, and it can also be flexibly configured for other global market needs up to 88 seats in single class.
MHI Group is also helping passengers experience a more comfortable journey on the ground with its airport infrastructure solutions. For example, our automated guideway transit systems allow speedier and more comfortable transfers at airports -- indeed the new Crystal Mover extension at Changi Airport in Singapore brings a truly visual and unique experience to passengers as the train moves through the new iconic Jewel. We have also developed completely barrier-free passenger boarding bridges (PBBs), and Long PBBs able to accommodate smaller aircraft so more people at regional airports around the world can be connected without the need for buses.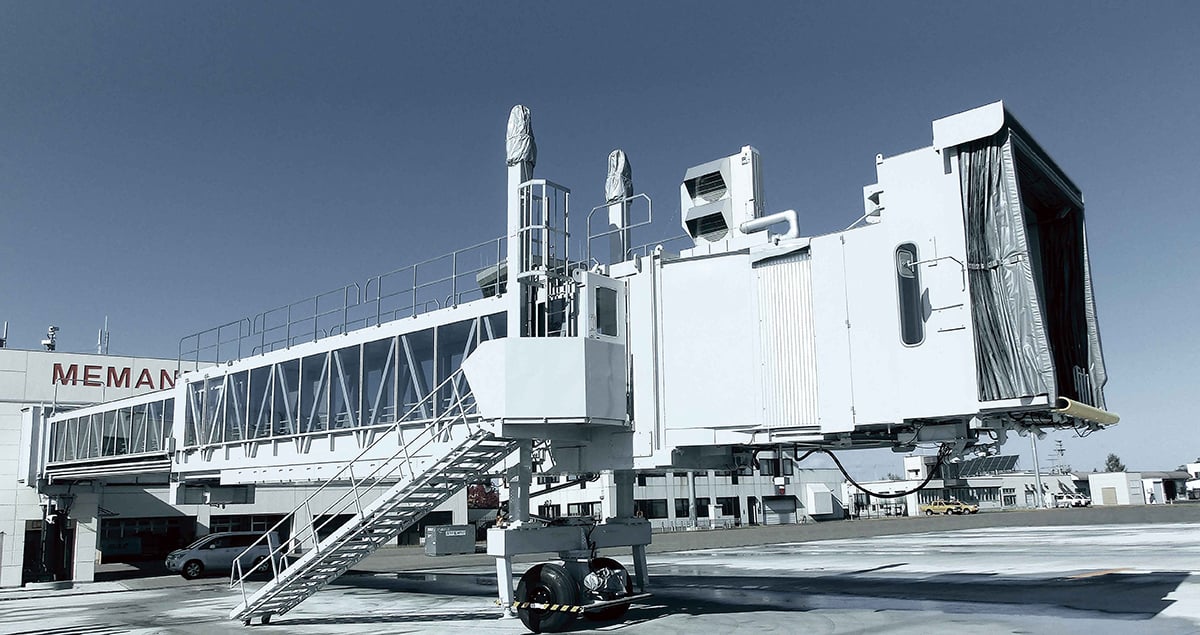 A new chapter in space
MHI and JAXA (Japan Aerospace Exploration Agency) are preparing to debut the next-generation launch vehicle, H3, which will become Japan's new flagship rocket aiming at achieving high flexibility, high reliability, and high cost performance. H3's maiden flight is also set for 2020. H3 will become a successor to H-IIA and H-IIB, giving Japan independent access to space for the launch of various commercial and government satellites, as well as probes.
There are also multiple opportunities emerging from Japan's introduction of the new Space Activities Act into law. It establishes procedures for the licensing and supervision of rocket and satellite launches by private-sector companies, and provides a framework for compensation and insurance provisions, protecting new businesses entering the market. The new law will usher in a new era of privatized commercial access to space. This will boost competition and broaden the private sector's involvement in space technology R&D, further promoting Japan's growing aerospace sector.
Nagoya as a hub for Japan's aerospace industry
Japan is steadily building a homegrown aerospace ecosystem for engineering and manufacturing in Nagoya, central Japan. Mitsubishi SpaceJet family, our HII-A and HII-B rockets, as well as the upcoming H3 rocket, and the ISS transfer vehicle, HTV, are all built by MHI Group in this region.
And the region's aerospace sector has a long history beginning with manufacturing of aircraft and relevant products in 1920 by Mitsubishi Nainenki Seizo which later merged with other Mitsubishi companies to become who we are today. A hundred years later, Nagoya's aviation and space industries are growing once more, with the region aiming to become one of the world's aerospace hubs, along with Seattle, US, Toulouse, France and others.
A bright future for Japan's aerospace industry
All this gives me reason to believe that Japan is set to hold an increasingly important position in the global aerospace industry. Our journey of exploration continues, and MHI Group is ready to help move these developments forward, driving innovation for society in ways both immediate and not yet discovered.