Liftoff for the ISS' largest supply spacecraft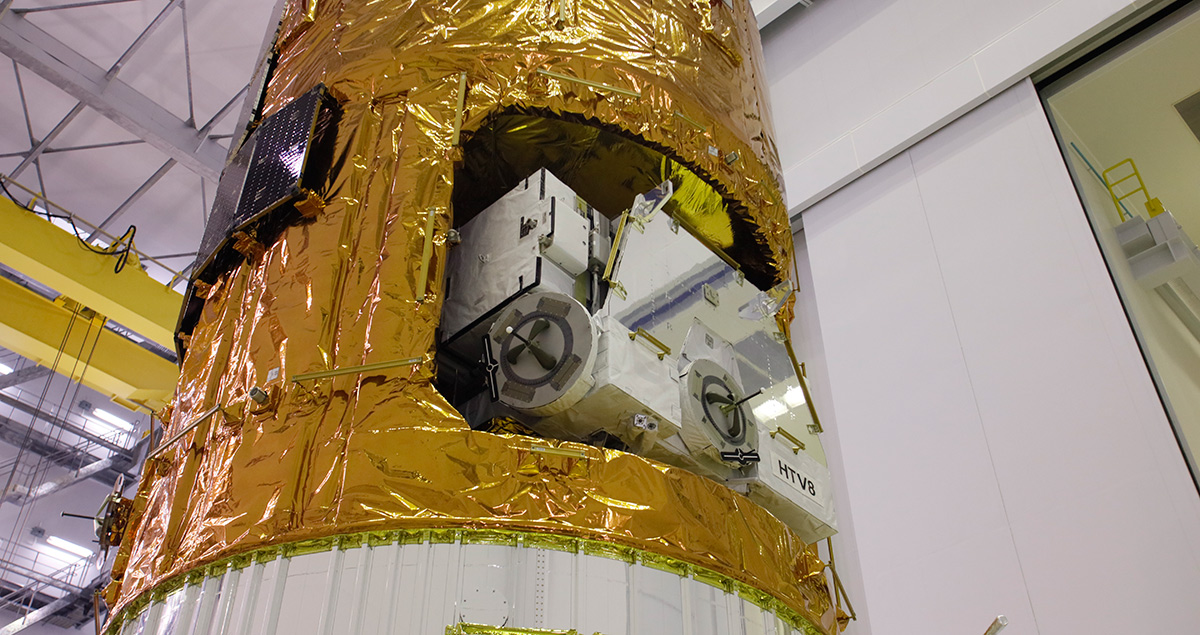 This September 2019, Japan will launch the largest capacity spacecraft bringing vital supplies to International Space Station (ISS) for the eighth time, since its first outing in 2009.
Nicknamed 'KOUNOTORI', which is Japanese for "white stork," the H-II Transfer Vehicle (HTV) will travel into space aboard a Mitsubishi Heavy Industries (MHI) H-IIB launch vehicle.
The KOUNOTORI is also built by MHI, and at 6.2 tons, it has the world's largest load capacity for a spacecraft that supplies the ISS today.
KOUNOTORI carries food, water and experimental provisions to astronauts onboard the ISS. But in September 2018, it also included a re-entry module. In that mission, the module splashed down in the Pacific Ocean, bringing back vital scientific samples from the ISS – a milestone that Japan has achieved on its own for the first time.
KOUNOTORI continues to push the boundaries of research and technology both in Japan and worldwide, breaking new ground in the sector.