IoT Is Helping Power Plants Run More Efficiently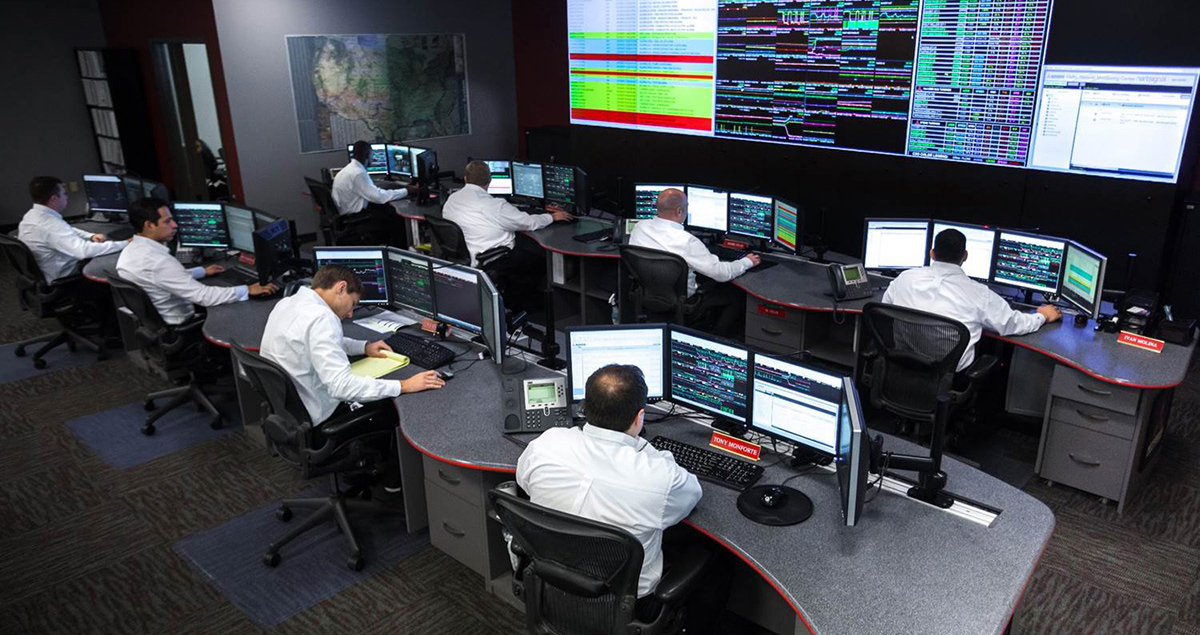 The "Internet of Things" may still be waiting for its official spot in the Merriam-Webster Dictionary, but the term has been steadily picking up steam since 1999, when it was coined by Kevin Ashton, a British researcher at the Massachusetts Institute of Technology. By coincidence, 1999 was also the year that power-generation company Mitsubishi Hitachi Power Systems (MHPS) opened the first of its four remote monitoring centers that keep an eye on the gas turbines sitting at the heart of power plants. Because gas turbines—the pieces of equipment that drive the generators that produce electrical energy—can operate at over 1,600° C (2912°F) and rotate at over 3,000 rpm, they are uniquely exposed to temperature and centrifugal stresses. If they trip, they can bring the entire plant to a stop, so keeping them running safely is of paramount importance.
Big Data, Big Advantages
After nearly two decades of such monitoring, MHPS has accumulated a vast amount of historical data on how turbines perform, depending on variables such as fuel composition, equipment age, and usage patterns. And now, thanks to advances in Internet of Things (IoT) technologies, MHPS can leverage its data to optimize overall power plant operation and proactively increase operational flexibility.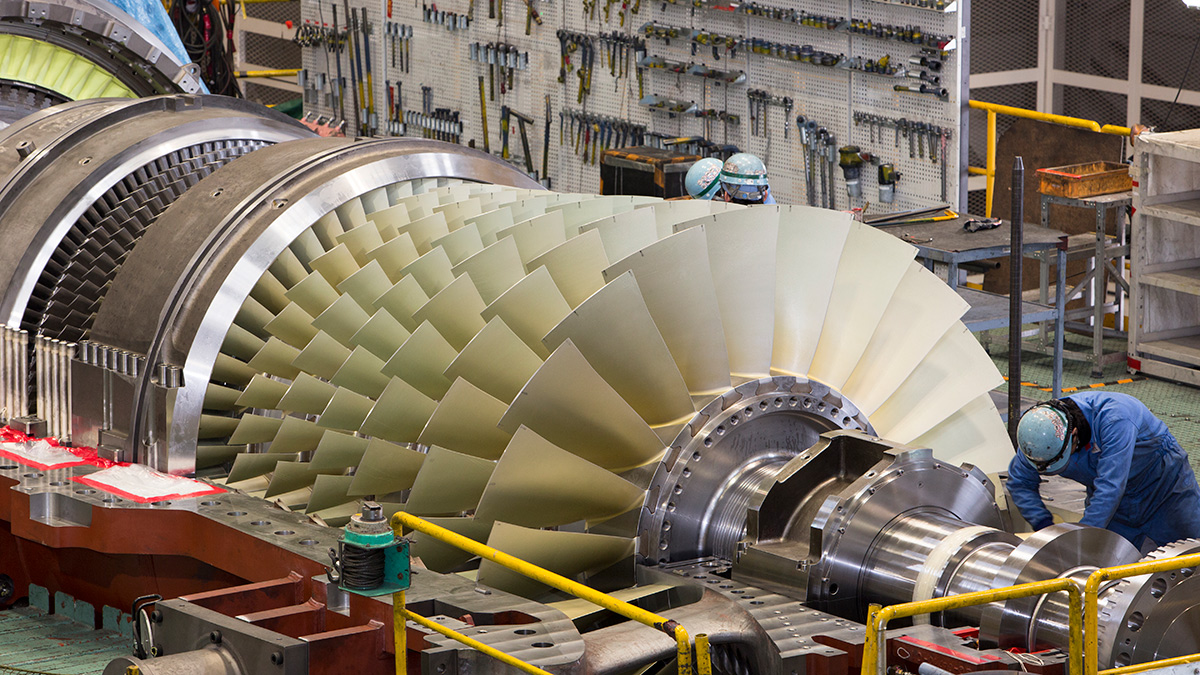 These days, MHPS oversees hundreds of turbine units and other power plant equipment around the world. Meanwhile, remote monitoring has become simply one component of the long-term service agreements (LTSA) that it has with its customers. "Remote monitoring alone is no longer enough," says Etsushi Kanno, Digital Business Team Leader. "We are now moving beyond just monitoring to using overall accumulated data to propose ways to make customers' plants even more competitive."
To do this, MHPS deploys sophisticated artificial intelligence (AI) and machine-learning-based analytics, mining big data in order to "listen to the voice of plant." This encompasses predicting and preventing trouble in both the short and the long term—everything from sending out an urgent email with prioritized reaction guidance when an abnormality has been detected to devising strategies that reduce the frequency of expensive plant overhauls or extend the life of the plant by several years. The result of all this feedback? The ability to boost numerous key performance indicators by achieving significant cost savings, more generating opportunities, or improved environmental performance.
Data Plus People: An Unbeatable Combination
MHPS has several strong competitive advantages based on the kind of company it is. First, it has a deep understanding of plant and equipment at the physical level because it has itself been manufacturing a range of power plant-related equipment for more than a century. The technicians who review the analytics are familiar with the ins and outs of the machinery, while the company's field service engineers are equally adept at interpreting the telltale signs of wear and tear, like discoloration and cracks they find during on-site inspections. "Sometimes the data suggests possibilities without providing the full answer," explains Kanno. "We work from the equipment back to the data as well as the other way around. Leveraging both provides a more accurate prognosis."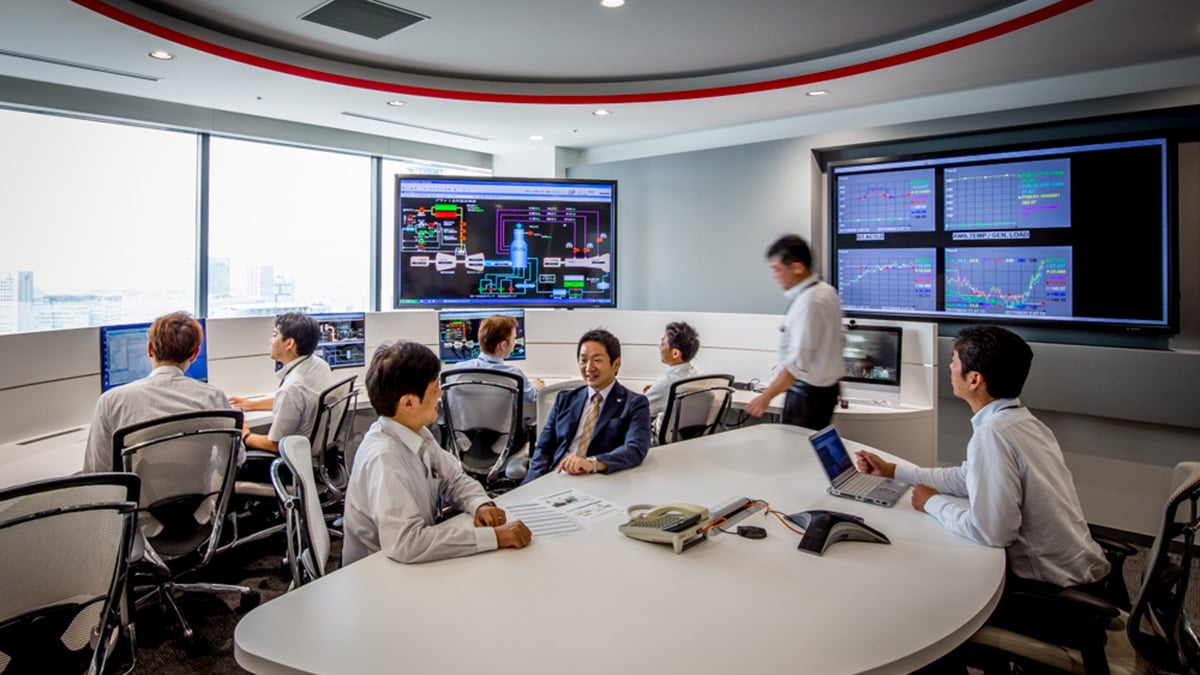 Sometimes, when examining the data and the physical equipment fails to provide the full answer, the key to improving power plant performance can lie concealed in the practices of the plant's managers and operators. That's when another of MHPS's strengths—a passionate commitment to customer service—comes into its own. The company takes pains to get to know its customers deeply through regular face-to-face meetings and questionnaires. In this way, it can be sure it understands their goals precisely and can tailor its services accordingly. "We promote continuous improvements to boost our customers' competitiveness," says Kanno. "We also modify the content of our customers' service packages over their life span, increasing or decreasing the number of service options as necessary."
Solutions for Complex Times
In March 2017, MHPS launched a new comprehensive digital solutions platform for power plants under the MHPS-TOMONI brand. TOMONI means "together" in Japanese, and the name reflects MHPS's hybrid philosophy of combining data with human insights and of collaborating closely with power plant operators.
As the world of power generation becomes increasingly complex, operators welcome the presence of such an insightful partner. Before the sector's deregulation, life was simple: Operators ran their plants at full capacity 24/7/365, confident that their output would be purchased at a fixed price. Monitoring was just about making sure they could do so.
In a deregulated world, the challenges are more varied and more difficult. Power generators need to produce electricity at competitive prices—but they also need to be more flexible—capable of responding quickly to surges in demand, for instance. Additional complexity is added by challenges such as having to mitigate the fluctuations of renewables to maintain grid stability or having to meet regulatory requirements on emissions.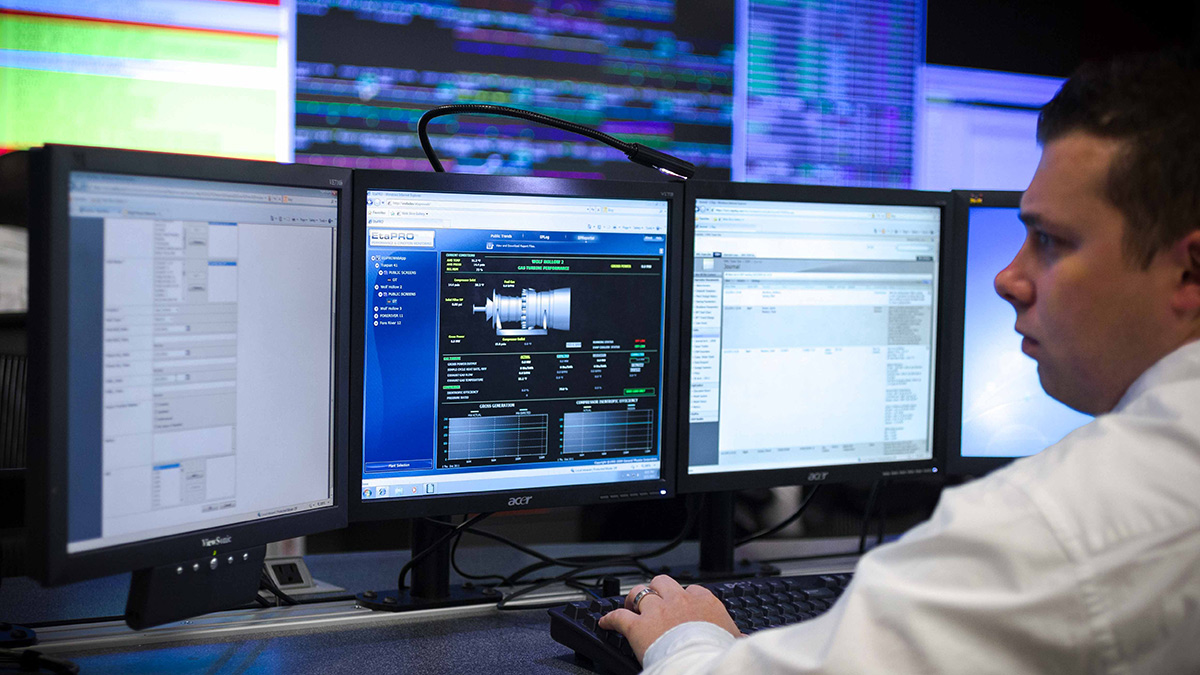 Engineer Shortage? Not a Problem
But perhaps the greatest challenge power plant operators are having to confront is a shortage of experienced managers in some developed nations as older personnel start to retire with no one in line to take their place. MHPS carefully modifies its service offering to help individual customers compensate for gaps in their expertise. As the supply of skilled operators continues to decline, the company is confident that its digital systems can take up the slack and help operators keep running their plants competitively.
Mitsubishi Heavy Industries Group overall is committed to applying revolutionary digital solutions to the new realities of the 21st century. "AI and connectivity through IoT will enable us to keep the plants running and the lights on," Kanno concludes. "We always try to respond to society's changing needs. Digital solutions such as MHPS-TOMONI represent the next step."