In the Skies and Cities the World Over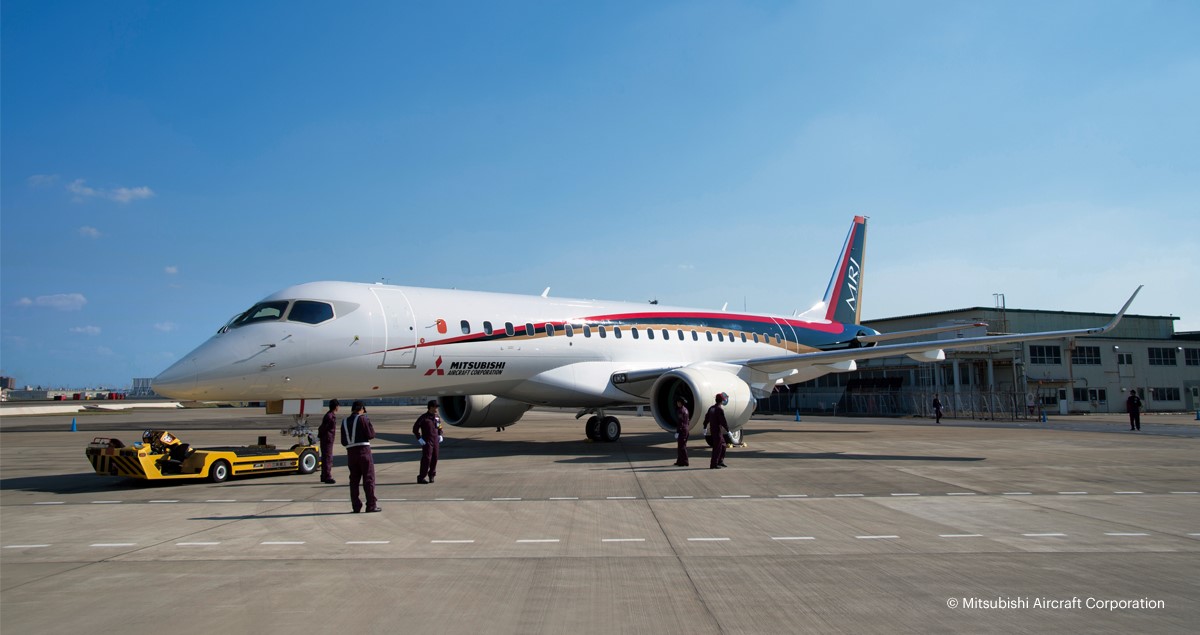 The next chapter in Japanese aviation history being written
The excellence of Japanese aerospace technology is widely recognized, yet original airliner development has taken a back seat since the YS-11 turboprop airliner flew for the first time in 1962. A revival of the Japanese commercial aviation industry has long been the dream of many. The 50-year wait is over. With the Mitsubishi Aircraft Corporation's MRJ project, the enduring dream comes true. The MHI Group has established a dominant presence in the aerospace industry, and the new regional jet represents the crystallization of its technological know-how and leadership. The MRJ applies cutting-edge aerodynamics, Pratt & Whitney's revolutionary PurePower® PW1200G engine and other features to cut fuel consumption by more than 20 percent over current designs. While lower operating costs boost airline competitiveness and profitability, the MRJ also stresses convenience by expanding routes. In addition, better fuel efficiency mitigates environmental factors. And the MRJ seeks, through its welcoming cabin arrangement, wide aisle, and comfortable seats, to reverse the common conception that equates smaller jets with passenger discomfort.
"The MRJ, proudly made in Japan," exudes both aesthetic and functional beauty, holding the essence of MHI's passion, earnestness and strength in organizing participating global companies and technologies for the benefit of passengers and customers.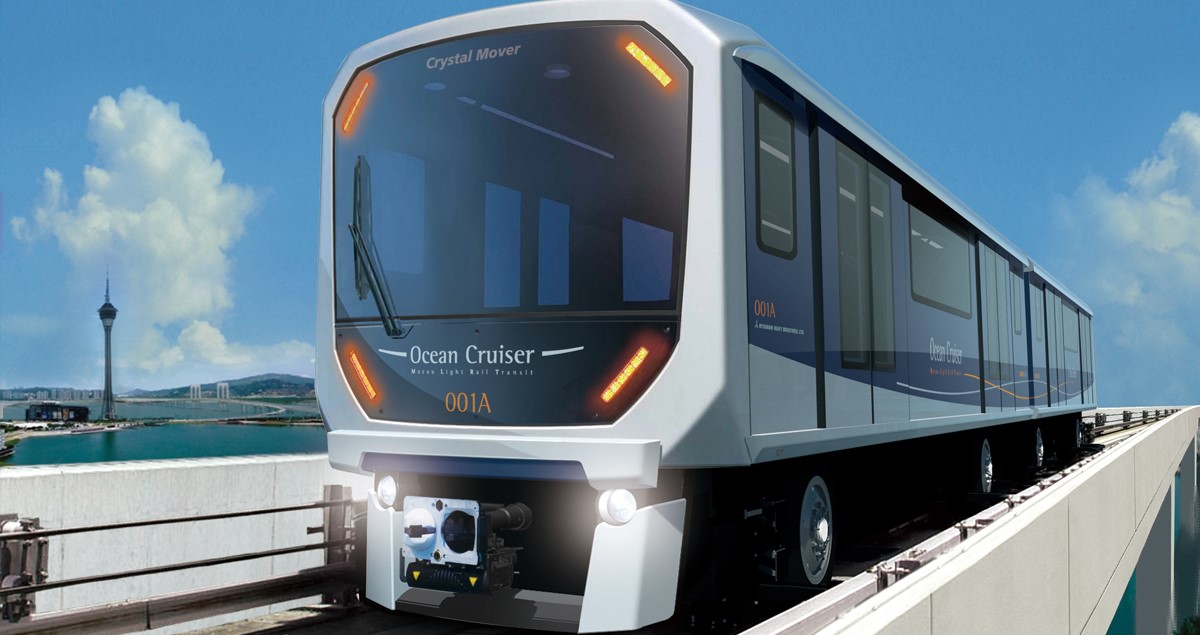 New answers to challenges in urban transportation
Emerging countries must cope with traffic congestion and environmental degradation that accompany rapid urbanization. The pressing need for progressive transportation infrastructures is matched by the imperative for top-notch environmental performance in land transportation systems. In order to broaden the market for Japanese land transportation systems, MHI opened the MIHARA Test Center at the Wadaoki Plant of the company's Mihara Machinery Works. The test center, designed to international standards, will be accessible to other companies as well. Making use of this test center to demonstrate compliance with international standards and safety requirements is expected to strengthen the competitiveness of the Japanese transportation industry on a global scale. MHI is at the forefront of AGT '(Automated Guideway Transit)' systems that include driverless and fully automated transit vehicles that run on rubber tires on a dedicated line. This system boasts flexibility in route planning, reduced noise, and low construction and operating costs. Numerous cities and airports already have introduced the system. AGT system vehicles, newly developed in 2014, now offer speed comparable to railway vehicles. To devise an optimum solution, MHI is developing simulation technology that will gauge the impact of implementing its land transportation systems.
The hallmarks of the transportation systems that MHI undertakes include systems with high reliability that are verified by MIHARA Test Center, independently developed vehicles that are friendly to passengers and environment, and futuristic design born of functionality.