How the US builds a model for a successful Energy Transition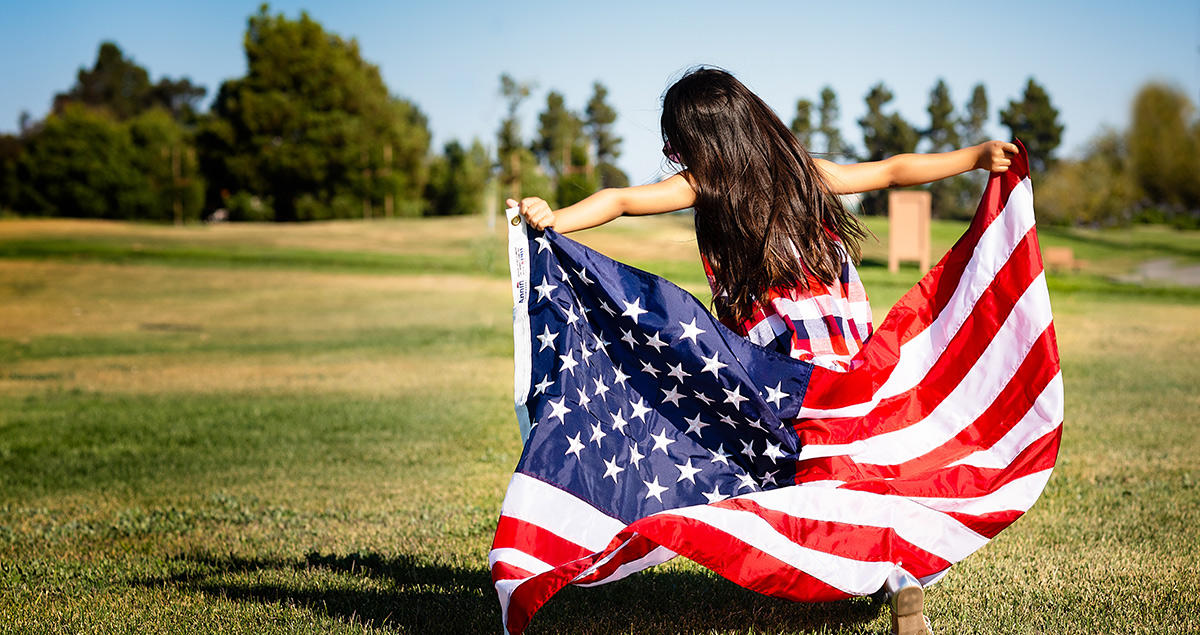 This article was previously published in our newsletter, if you're not already a subscriber, sign up here.
I have lived and worked in the US and Canada for almost 30 years. During that time, there have been multiple false starts in our efforts to reduce energy consumption and fight climate change. Today, however, I am optimistic: the challenges remain monumental, but the world is beginning to develop a working model of how to accomplish the Energy Transition – and nowhere are the factors for success coming together more quickly than in America.
Three factors will make the Energy Transition succeed
The first is technology. In years past, people believed that 'clean tech' was quick and asset-lite, like developing software for an app. The investment community has since learned that it is multi-faceted and involves hardware, and lots of it. With that comes the need to design plants, test, operate and scale them. All of this is difficult, expensive and time-consuming. But Silicon Valley attracts the brightest minds on the planet, and these (young) entrepreneurs and academics are increasingly focusing on environmental technology.
In part, they are doing so because of the second factor: growing social acceptance -- pressure even -- that we need to mitigate climate risks. In the financial world, this is being expressed in the momentum behind ESG (Environmental, Social & Governance) investing. As of the end of the first quarter of 2021, close to $2 trillion was invested globally in more than 4,500 sustainable funds, according to Dimensional, a US asset manager. Corporations that do not have a measurable target to address ESG or a clear path to tackling climate change will eventually be left behind by the capital markets. Coupled with government initiatives as seen in the US, Japan, Korea, the EU and elsewhere, the behavioral changes we are seeing today are here to stay.
Third, the money is there this time. On top of the trillions flowing into ESG mutual funds, venture capitalists are backing early-stage private companies: $17 billion was invested in US climate tech in 2020, according to Bloomberg. The American entrepreneurial eco system in conjunction with the US tax system, the collaboration between academia and its ability to attract the best talent from around the globe is the greatest system on earth when it comes to bridging minds and capital.
The role of the US Government in enhancing the Energy Transition
The US public sector, though often much derided, continues to play a significant role. Production tax credits (PTCs), first implemented in 1992 explain why America now has 122 Gigawatts of wind power, the equivalent of more than 100 nuclear power stations. The 45Q tax incentive expanded by the Trump administration has increased awareness of carbon capture technologies. It is expected that President Biden will maintain or increase these incentives and add a sizeable infrastructure package of perhaps $2 trillion, which will further boost demand for low-carbon solutions.
Mitsubishi Heavy Industries (MHI) Group is ideally placed to take advantage of this favorable backdrop. As US utilities switch from coal to natural gas and potentially to hydrogen, we can offer them our gas turbines, among the most efficient on the market and with the capability to add hydrogen to the fuel mix – we have already achieved 30% and aim to validate 100% by 2025. We are also world leaders in carbon capture, which we have proved at scale at a US coal fired power plant in Texas and are in the Front End Engineering Design (FEED) phase to apply to gas turbines being deployed in liquid natural gas (LNG) production.
Collaboration is always key
Technology is moving rapidly, and we don't know what will emerge as winners in 2050. With investor dollars far exceeding private company's R&D budgets, I tasked my team at MHI-America to initiate dialogues with leading venture capitalists and startups engaged in cutting-edge climate technology. In early 2020 we secured capital from MHI headquarters to embark on developing these investment opportunities. In the latter half of 2020, with the assistance of our colleagues in Tokyo, we closed four deals in six months: investing in startups that specialize in alternative methods to produce green hydrogen, green ammonia and electrofuels.
Our aim is to work closely with these startups to develop, design, optimize and scale their technology, and perhaps identify clients that can derive benefits. If we succeed, we will have aided in transforming MHI Group from a manufacturer of CO2-emitting equipment into the "enabler" of the Energy Transition.
While we will always remain a technology driven firm, adopting an asset-light business model that relies more on service revenues, licensing and royalty income from technology (ours and our partners'), would allow us to operate in a more nimble and agile manner.
I see a promising future for MHI Group. The Energy Transition is hard work. It is "hard tech" and will require a strong balance sheet to reach fruition. Over 150 years ago, MHI Group was the enabler of Japan's industrial revolution. As we look to the future, MHI Group is uniquely positioned to enable the Energy Transition and move the world forward.