How the Lone Star State is building a green hydrogen future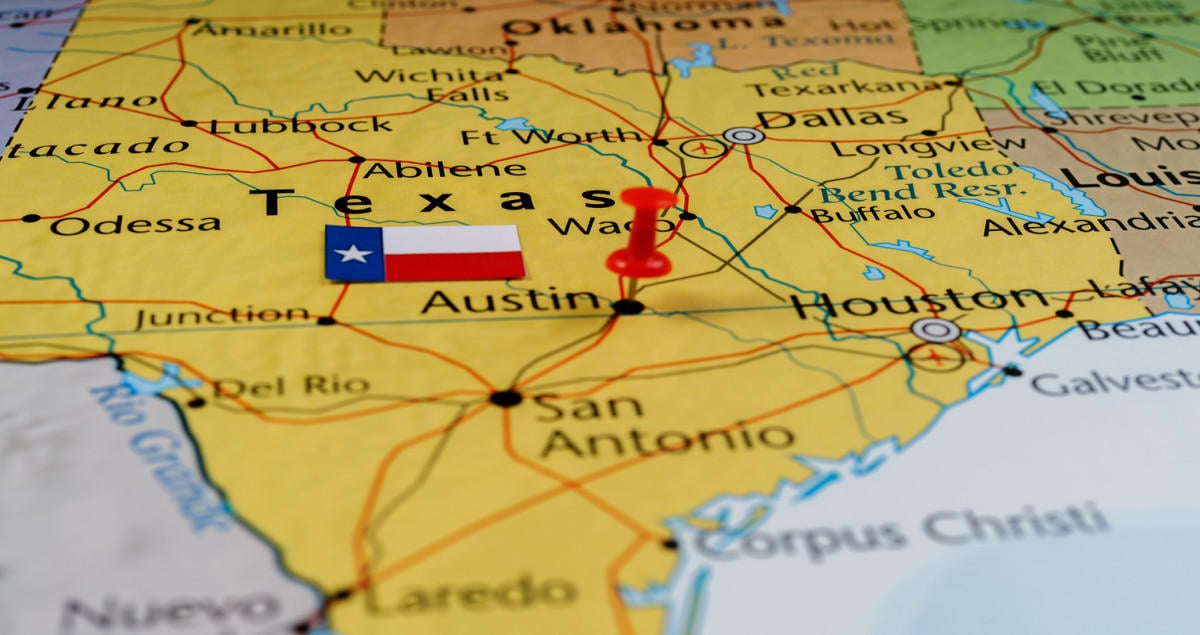 The US has been an energy leader for over a century, with the state of Texas at the heart of its industry. Amid the transition away from fossil fuels to low-emission solutions, the Lone Star State is again proving the focal point for the future of the country's energy industry: the US Department of Energy (DOE) is funding to a demonstration of the design, build and operation of the country's first dedicated renewable hydrogen network, starting in Texas.
Hydrogen is set to become increasingly important as a means of storing renewable energy and providing dispatchable renewable power when it's needed. But although emissions-free hydrogen from electrolysis – powered by renewables – ticks all the boxes as far as environmental concerns go, it currently faces price challenges, while critics argue that too much energy is lost in the conversion process for it to become competitive.
In response to these criticisms, the DOE is collaborating with the University of Texas and private companies to develop a real-world model that will test the safety and reliability of hydrogen infrastructure. Over a three year period, H2@Scale in Texas and Beyond aims to scale up clean hydrogen technology to bring down costs, much as solar and wind power generation costs tumbled with greater deployment.
H2@Scale's success could have far-reaching implications for the development of a decarbonizing hydrogen economy, both within Texas and further afield.
H2@Scale
In a state known for its oil production, H2@Scale represents a nod to a future where clean energy is king.
The Lone Star State will be home to two projects supported by the DOE's Office of Energy Efficiency & Renewable Energy, working in collaboration with Frontier Energy, Mitsubishi Heavy Industries (MHI) Group, the University of Texas (UT-Austin) and others. Both projects will showcase renewable hydrogen as a cost-effective fuel for a range of end-use applications, ranging from transport to power generation.
Firstly, UT-Austin will host one of the first integrated commercial hydrogen production, distribution, storage and use hub, which will generate carbon-free hydrogen from electrolysis powered by a mix of solar, wind power and reformation of renewable natural gas from a Texas landfill. This hydrogen will be piped to a dedicated fuel cell that will power the Texas Advanced Computing Center, and further supply a hydrogen fuel station with emissions-free fuel to power a fleet of H2 electric vehicles.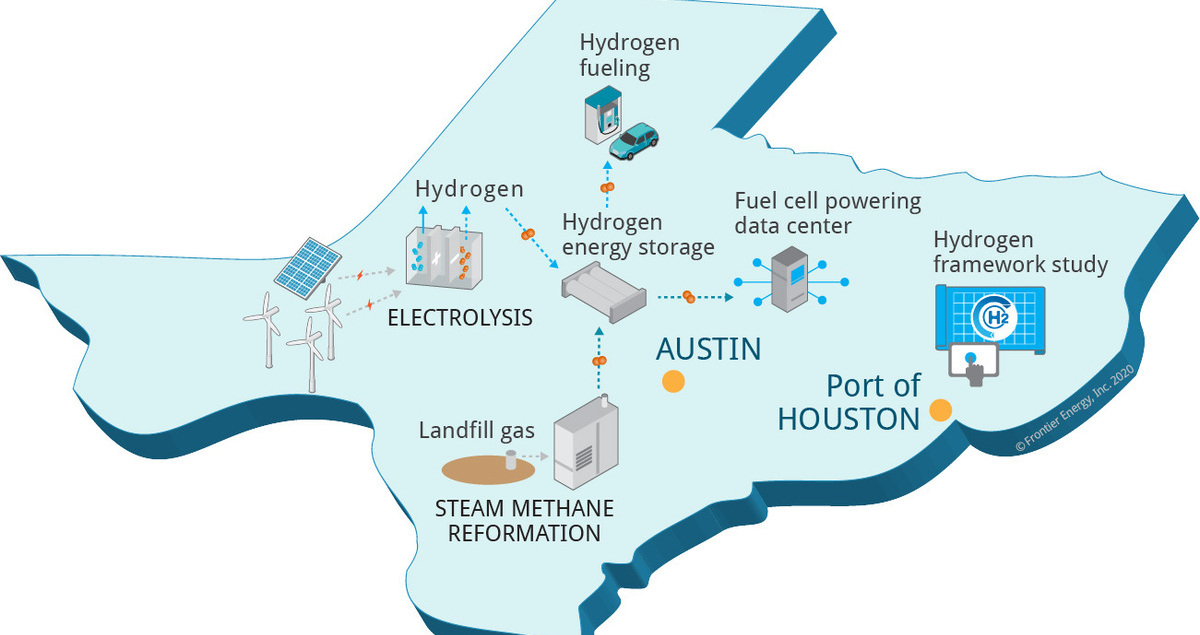 Secondly, a feasibility study will be conducted at the Port of Houston, looking at the challenges of scaling hydrogen production and use. As well as reviewing policy and regulations, the project team will identify prospective hydrogen users, assess available resources and delivery infrastructure, and help industry create a strategic plan for policymakers to develop future heavy-duty fuel cell transportation and energy systems.
"The project will leverage Texas' extensive resources – wind power, solar energy, underground salt-dome storage formations, hydrogen pipelines, natural gas infrastructure, international port operations and a large, concentrated industrial infrastructure – to demonstrate the potential of DOE's H2@Scale initiative," said Nico Bouwkamp, H2@Scale project manager at Frontier Energy.
In Texas (and the US)…
The initiative is in line with Joe Biden's vision for US energy. The President has announced a $2 trillion climate action plan, with ambitions to reach net-zero emissions by 2050.
A large part of achieving this target will rest on measures to decarbonize the country's energy sector. But emissions-free hydrogen also has the potential to decarbonize freight transport, heavy industry and other hard-to-abate sectors.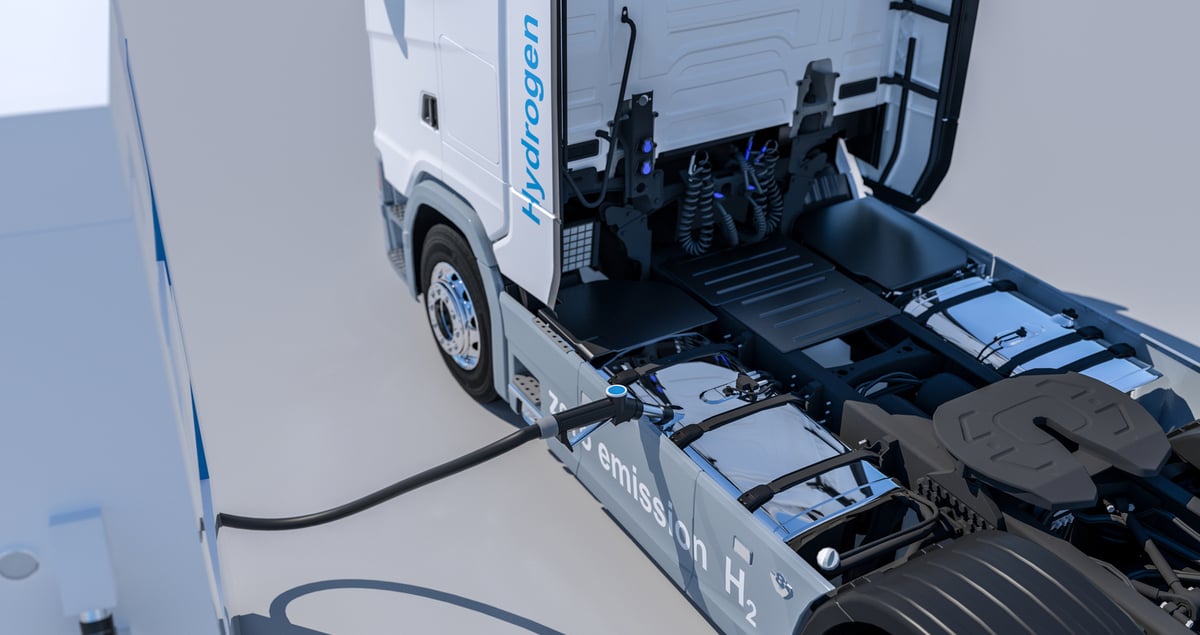 Alongside tax incentives for carbon capture technologies, and a host of other green energy initiatives, Biden plans to increase the use of renewables to produce zero-carbon hydrogen. He has pledged to scale this technology to bring costs lower than hydrogen generated using the country's plentiful supply of shale gas, a solution which rests on technological innovation to create a new breed of efficient, low-cost electrolyzers.
Putting climate change front and center, the new administration intends to bolster investment in research into cleaner fuels like hydrogen, and address technological, regulatory, market and cost barriers to building a hydrogen society. A policy direction that could see more projects like H2@Scale across America in the coming years.
The Roadmap to a U.S. Hydrogen Economy report, coordinated by the Fuel Cell & Hydrogen Energy Association, forecasts that hydrogen from low-carbon sources, which includes gas produced using CCUS technology, could supply around 14% of the country's energy demand by 2050.
…and beyond
The Texas project focuses international attention on hydrogen as a fuel whose star is rising, and on the US as a nation increasingly serious about finding viable ways to combat emissions.
With global interest in sustainable energy peaking, and moves towards cleaner energy becoming the norm, US efforts to build a first-of-its-kind dedicated renewable hydrogen network are understandable. Texas may be the unofficial energy capital of the world today, but its future dominance looks set to rest on it being the first place where hydrogen energy infrastructure is scaled up successfully.