How nations are collaborating to further space exploration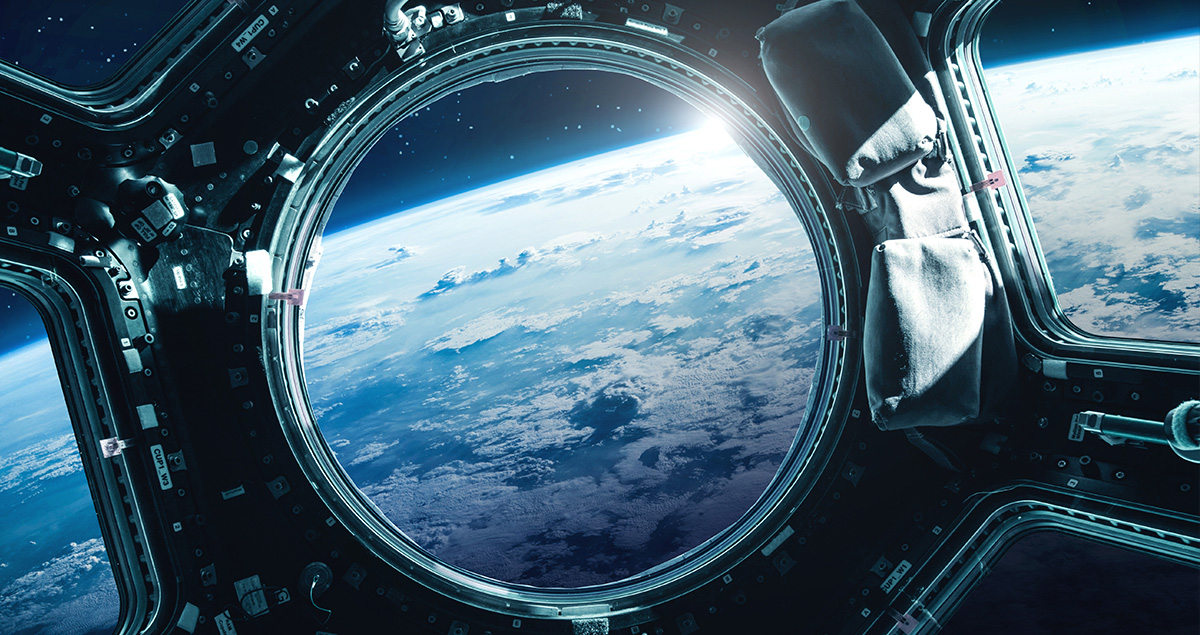 The early years of space travel were all about the world's leading economies flexing their technical, financial and political muscle to show what a nation could achieve. The astronomical cost of sending rockets – and people – into space could only be met by state players who closely guarded any technical advantage.
Later, faced with the daunting scale of ambitious initiatives like constructing the International Space Station, a more collaborative approach entered Low Earth Orbit. And this has given rise to a new era of space exploration. Increasingly, nations are working together to spread costs, broadening the scope of the technical expertise at each project's disposal. The space race of old has changed into a collaboration of countries, keen to pool resources to expand the frontiers of space.
Observing the environment from space
The leaders of space agencies from 10 Asian nations recently came together at the 24th Asia Pacific Regional Space Agency Forum, to agree a unique industry partnership aimed at resolving common problems affecting the region.
Industry experts from Asian countries like Japan, India, Indonesia, Thailand, Vietnam, Malaysia and South Korea, were supported throughout the talks by representatives from nations outside of the region like France and Russia.
By combining resources, the Asia-Pacific space collaboration could help promote educational activities throughout the region and provide vital information to assist with disaster management plans. Joining forces also makes it easier to agree on a unified space policy and makes future joint space explorations more probable.
Among the initiatives under discussion was a collaborative plan to develop CubeSats. These are lightweight satellites designed to conduct scientific research and observations of Earth. Once launched, the CubeSats could better monitor the Asia Pacific region's rice crops, contribute to sustainable development and keep a watchful eye on global rainfall.
Mining the moon
Collaborations are also being agreed in other regions, too. In the US, Hunter Williams, a Colorado School of Mines researcher is working with NASA, private industry and international partners to explore the potential of establishing thermal mining operations on the moon. The new technique efficiently exploits direct sunlight to transform water ice deposits from lunar polar craters into rocket fuel.
If enough water deposits are discovered during exploratory missions, mining operations could begin within a decade. "There has never been a more exciting time for furthering science, turning a profit or promoting international cooperation than right now," says Williams.
Ambitious goals
Even NASA, which is a world leader in space exploration and scientific discovery, is keen to build alliances with several countries to further joint space ambitions. Recent talks between the US space agency and Great Britain looked at how a partnership could meet the UK's pledge to increase its share of the global space industry from 6.5% to 10% by 2030. By working alongside NASA, and continuing its association with the European Space Agency, Britain may find a way of remaining at the forefront of future human space exploratory missions.
In addition, the United Arab Emirates (UAE) Space Agency recently signed an agreement for NASA to deliver the first Emirati astronaut to the International Space Station in 2019. The move is part of a long-term plan to develop the Arab nation's space industry in collaboration with international partners.
Speaking to Arabian Business, Director General of the UAE Space Agency Dr Mohamed Nasser Al Ahbabi announced the country's intention to become a regional space science and technology center by partnering with international organizations.
As part of the UAE space program, an all-Emirati team of engineers has developed the country's first home-built remote sensing Earth observation satellite, called KhalifaSat. Built at the Mohammed bin Rashid Space Centre in Dubai, the 330kg high-resolution satellite has a 5-year designed lifespan and will be used mainly for urban planning and monitoring environmental change. However, it can also monitor and assist with natural disaster relief efforts.
Although KhalifaSat is locally built, the UAE Space Agency relies on the launch capabilities of its partner, MHI Launch Services of Mitsubishi Heavy Industries (MHI) Group to deliver the new initiative into Low Earth Orbit. The satellite is scheduled for launch aboard MHI's H-IIA launch vehicle in October 2018, from Japan's Tanegashima Space Center.
Broadening horizons
The UAE is not the only country with big ambitions to develop its space industry. Advances in technology continue to reduce the cost and size of space equipment, making exploration beyond Earth's atmosphere a reality for many more countries and private companies.
As the space industry continues along its path of democratization, the opportunities for nations to share costs and combine resources should increase. And that could mean every project, from launching satellites to deep space missions, could be within the reach of a whole host of new players.