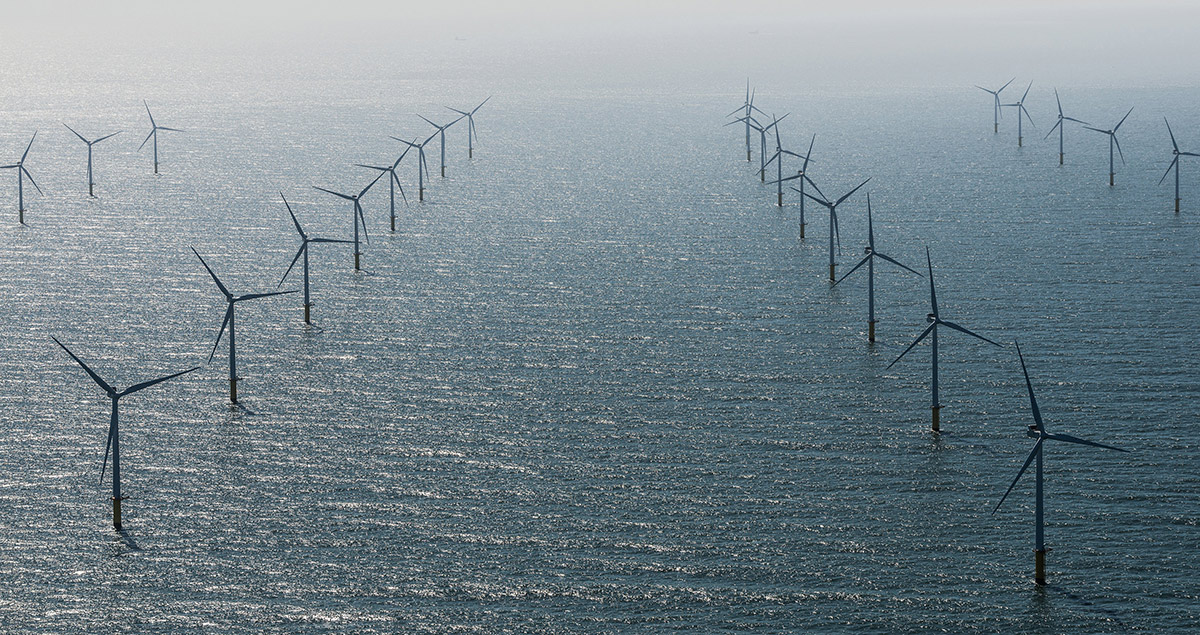 Viewed from the coastline, the blades stoically sweep against the backdrop of the horizon. Far out in the open ocean, a single wind turbine is a spectacular monolith. Arrayed in offshore wind power plants, they push the envelope of human ingenuity. Over the years offshore wind turbines have become larger and more powerful, and now generate more electrical power from fewer turbines, require fewer foundations, much less electrical infrastructure and less frequent service visits, and as a result have dramatically reduced the cost of offshore wind power. In Denmark, a pioneering wind-powered nation since the 1970s, the leading edge of the offshore wind technology is being defined.
Setting records in nearly every dimension of wind power adoption and output, Denmark is currently on a fast track to achieving its goal of producing enough power from the wind to meet 50 percent of its energy consumption needs by 2020, and 84 percent by 2035. Most recently, commercial wind power production accounted for 42.1 percent of Denmark's total electricity consumption in 2015, an impressive leap from the 33 percent of just two years before. In terms of energy security, the nation is already fast approaching a position in the top five worldwide, thanks to a dozen wind power plants around the coast, one as far as 32 kilometers (19.9 miles) out to sea.
One company, MHI Vestas Offshore Wind, which was founded in April 2014 through a joint venture between two global leaders with more than two decades of innovation in wind power and offshore projects—Vestas Wind Systems A/S and Mitsubishi Heavy Industries Ltd.—is playing a key role in keeping Denmark ahead in the field and spreading the technology throughout Europe. To date the company has installed more than 700 turbines at 17 offshore wind power plants in six European markets.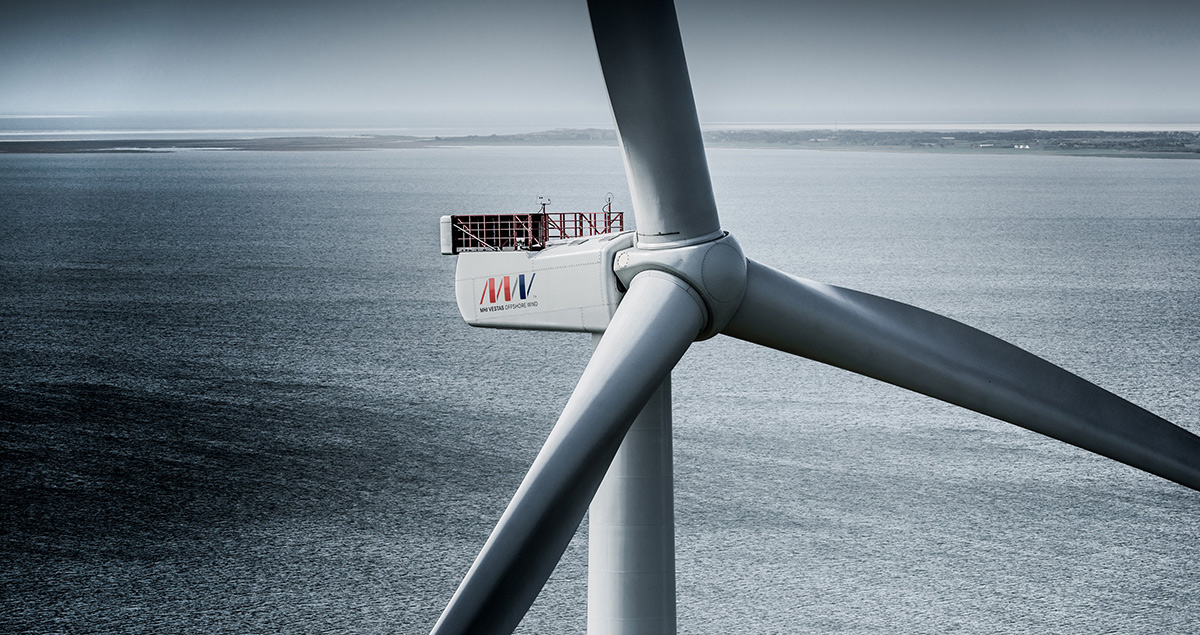 The Power of a Giant
Steady wind conditions prevailed at the wind power test site in Østerild, northern Denmark, on October 6-7, 2014. Specialists from Denmark's Technical University (DTU), which owns the site, adjusted measuring equipment connected to a new prototype wind turbine, then started the clock. Twenty-four hours later the results were in. The V164-8.0 MW® prototype turbine, built by MHI Vestas Offshore Wind, was officially the world's most powerful. Breaking the record for power production by a wind turbine in a 24-hour period by producing 192,000 kWh, the V164-8.0 MW had generated enough electricity to power approximately 13,500 Danish houses.
"This power production record underlines both the quality of the technology as well as the skills of the team involved who have been working hard to ensure the turbine is performing according to our testing schedule," declared Jens Tommerup, CEO of MHI Vestas. The turbine was erected in January 2014 and up through the test period and beyond operated with over 90% availability. A great achievement, everything about the V164-8.0 MW is big and breathtaking, starting with the sheer size of its tower and blades. At 222 meters (728 feet) in height, equivalent to a 55-story skyscraper, the V164-8.0 MW reigns as the most powerful wind turbine in the world.
Representing the future of offshore wind, the V164-8.0 MW has proved that higher power output levels and profitability for commercial energy companies are possible with lower operational costs, cost-efficient operation, and a next-generation level of durability. In early 2016 two units were erected at Maade in southern Denmark, and the first commercial offshore installation at Burbo Bank Extension will take place in the UK in the second half of 2016. "The V164-8.0 MW is proving a significant contributor in reducing the cost of energy for offshore," said Henrik Baek Joergensen, Chief Project Manager of Product Management at MHI Vestas Offshore Wind. "It reduces the overall capital expenditure costs of offshore wind with fewer units required to generate the same power as traditional offshore machines."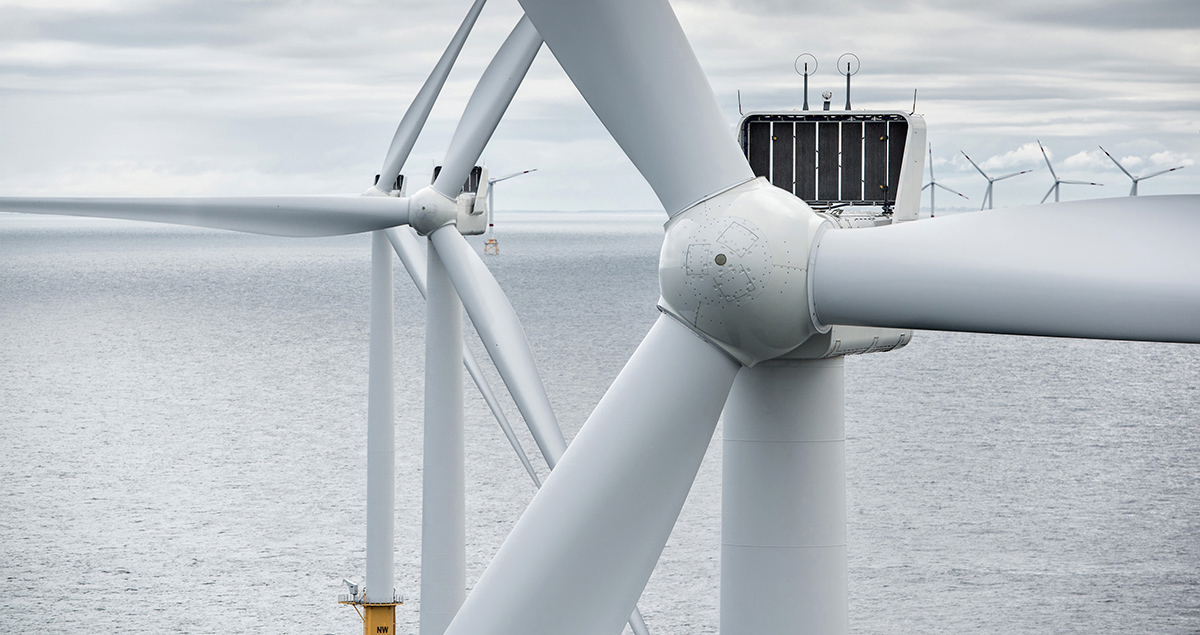 Less is More
Fewer turbines mean fewer foundations, less meters of array cable, fewer of the massive turbines to install, which all combine to result in big savings. It also requires less time and expense for use of the special vessels and machinery required to put the turbines into service. "Investments in offshore wind projects are very high, so with a new product like the V164-8.0 MW it is important to convince customers that they will be buying a fully tested and reliable product," said Joergensen. "It is based on proven concepts from previous platforms and intensive testing of all components and systems. We also designed flexibility into the 8 MW platform from the start, and are continually looking for ways to increase performance and reliability of the turbine. In fact, we recently created a power mode that lets the turbine produce up to 8.3 MW of power." Beyond power output, the installation itself is fabricated out of materials and components that are 80 percent recyclable.
MHI Vestas also created an industry-first "open book approach," where a prototype was erected as quickly as possible and key customers were invited to closely follow its performance. "We even gave them a smart phone app so they could log into the prototype and see the performance in real-time. This openness gave customers the confidence that they could trust our product and that we were not hiding anything from them," Joergensen said.
When development began on the V164-8.0 MW next-generation turbine in 2009, much thought went into how it could be used to position offshore wind as an attractive and natural choice compared to other energy sources. A paradigm shift was required, and Joergensen knew that the key to success was in achieving great leaps in Cost of Energy (CoE) reduction, which was running between 140 and 200 euros per MWh, while the industry target for 2020 was 100 euros per MWh and for 2025 is 85 euros per MWh, but the recent first auction for offshore wind in the Netherlands lowered the price again and by 2020 will be EUR 72.7 MWh, which is not including the grid connection to the onshore substation. "There is a general perception that when we reach that price, offshore wind becomes very competitive against other energy sources," Joergensen said.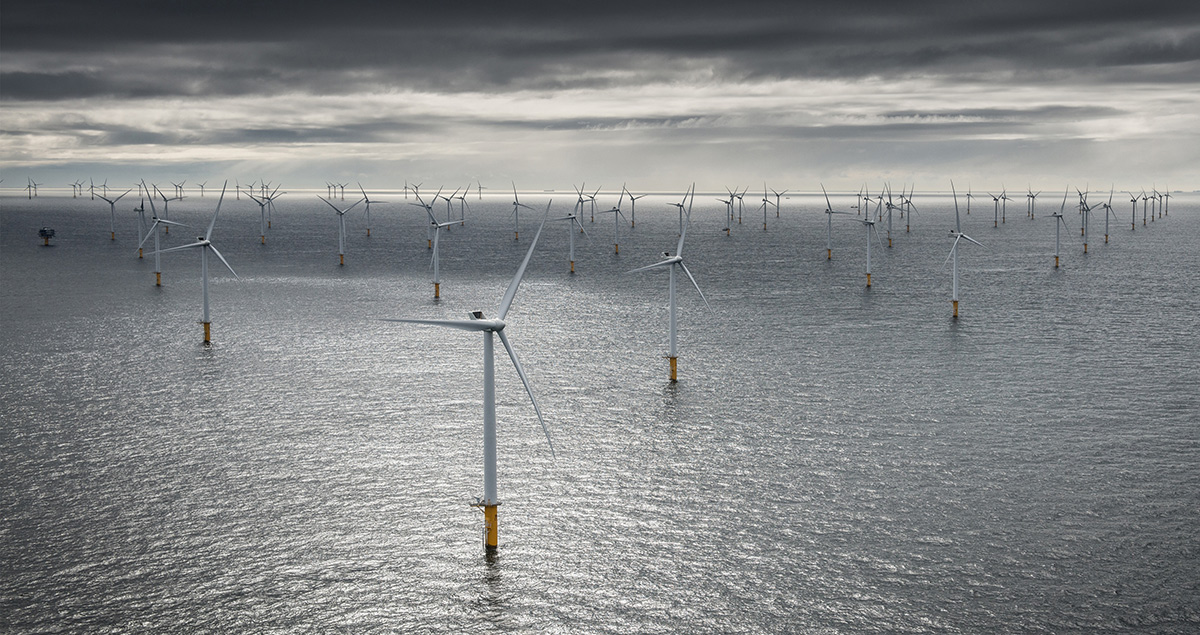 Changing the Industry Landscape
The introduction of the V164-8.0 MW is expected to play an important part in making offshore wind more competitive. "We have confirmed, and many others have been so kind as to agree, that the V164-8.0 MW turbine is a game changer in the offshore industry," Joergensen said. "According to one of the leading wind industry analysis companies, MAKE consulting, the introduction of larger turbines has reduced the cost of offshore wind by up to 7 percent. This lets offshore leaders take their business to the next level." So far, customers of MHI Vestas have responded favorably to the V164-8.0 MW turbine. "We have been able to secure several orders in open EU tenders and in face-to-face competition with our industry rivals," Joergensen said.
In 2018 the Horns Rev 3 project will be installed off the west coast of Denmark. This 406 MW project will set a new milestone for affordable offshore wind and generate enough clean electricity to power over 400,000 Danish houses, contributing to Denmark's and the EU's goals to reduce carbon dioxide emissions by 2020. "This project alone proves that the V164-8.0 MW turbine is set to lead the way in cheaper energy for years to come. When installed in 2018, Horns Rev 3 will be the most cost effective offshore wind project in the world, with a winning price of EUR 103 per MWh. This wind turbine has changed the offshore wind landscape forever," Joergensen said.
Every MHI Vestas V164-8.0 manufactured for service is destined for a specific place in the company's growing legacy of offshore wind parks dotting the seascapes of the United Kingdom, Germany, Netherlands, Belgium, Sweden and Denmark. Its journey begins with individual components manufactured at the factory. These are then transported to an onshore pre-assembly site, where multiple towers are erected, final touches are put on the nacelles, and the blades and other components are loaded onto the installation vessel.
The transport vessel, with 100 meter (328 foot) towers standing tall, then makes its way as far as 57 kilometers (35 miles) offshore to individual installation platforms, each with a massive crane that hoists the tower onto a monopile foundation in up to 50 meters (165 feet) of water, then places the nacelle atop the tower, followed by the positioning of the three massive blades. A fully functioning wind turbine only takes a day to erect, after which commissioning tests conducted, and final test runs are monitored to ensure proper operational performance. The turbine then begins a life of service, which includes a maintenance routine carried out by trained professionals who play a critical role in the steady expansion and sustainability of offshore wind.