New technologies for getting rid of gridlock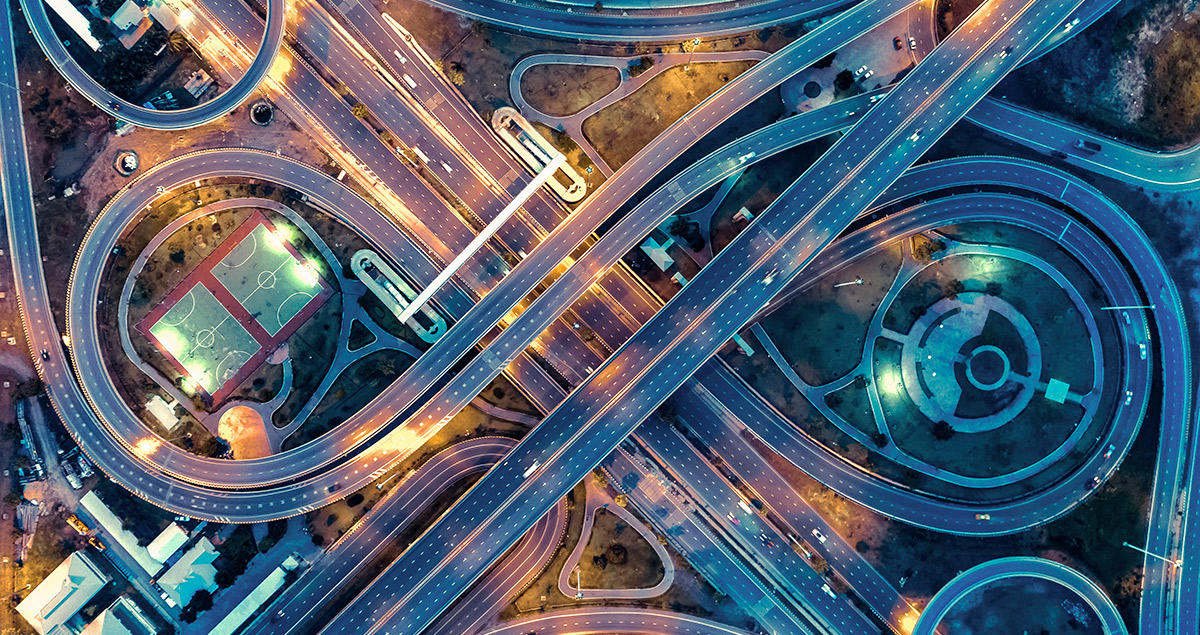 A New York joke: Two people need to cross Manhattan. "Should we walk," one asks, "or do we have time to take a taxi?"
It's no laughing matter. As rush hour approaches, the speed of New York traffic drops 38% to just 22 miles per hour between 5-6 p.m., according to Geotab's Gridlocked Cities report.
Traffic congestion is generally defined as vehicles driving slower than what the road is designed for, usually because too many people want to use it at the same time.
World Bank transport economist Arturo Ardila-Gomez has another definition: "It's a regressive tax that raises no revenue. Time is wasted. Fuel is wasted. Emissions hurt pedestrians."The total number of cars worldwide surpassed one billion in 2010 and is expected to double again by 2040. The rise in popularity of ride-hail apps is partly to blame, with the number of for-hire trips in New York more than doubling between 2010 and 2016, most replacing public transport. And today, 41% of New Yorkers get on-demand delivery several times a week.
Curing congestion
Improving mobility requires a multipronged approach. Low-hanging fruit include the timing of traffic lights, replacing intersections with roundabouts and improving public transport.
More sophisticated intelligent transportation systems (ITS) use sensors along roadsides to communicate traffic conditions to a central command center for more effective road management.
"We're seeing cities in China, South Korea and Japan using very sophisticated big data and artificial intelligence to understand and make sense of all the sensor data in real time," says Dr. Ardila-Gomez, who also sees real potential in the data for informing medium- and long-term planning.
Another tool drawing people's attention is congestion charging, or electronic road pricing (ERP). New York is planning the first U.S. ERP for 2021, while Los Angeles, Boston and Seattle are also considering it. In 1975, Singapore became the first city to charge drivers a flat fee, and then in 1998, it was the first to install an ERP system from MHI Machinery Systems, a part of Mitsubishi Heavy Industries (MHI) Group. In the next few years, Singapore will upgrade again, this time to a satellite-based ERP system.
When Stockholm introduced ERP in 2006, traffic volumes in the city's central areas dropped over 20% and have remained at that level despite growth in both population and car ownership, says Jonas Eliasson, professor of transport systems at Linköping University in Sweden. Reducing traffic a little can reduce congestion a lot, he adds, just as adding a little more traffic can result in a lot more congestion.
Since 2003, a daily congestion charge in central London has cut the number of cars in the zone by 30%, and in 2017, an additional "toxicity charge" was slapped on older, more-polluting vehicles. However, the increase in ride-hail trips and on-demand deliveries has led to traffic creeping up again with t share of vehicles rising from 4,000 a day in the central zone 15 years ago to more than 18,000 today.
"It's why transport authorities need to have control," says Laurie Laybourn-Laughton of London's Institute for Public Policy Research. "The objectives of a few large corporations are running counter to the objectives of the city, which are to reduce pollution, reduce congestion and reduce carbon emissions."
Futuristic solutions
One solution may lie in self-driving cars. Though still a long way off, the technology will allow much higher capacity on existing roadways with such vehicles able to go faster and drive more closely together, all while reducing accidents.
Some places, like Morgantown, West Virginia and Masdar City in Abu Dhabi, already have autonomous vehicles in operation, shuttling passengers around on dedicated guideways.
Autonomous vehicles such as these may be the futuristic face of congestion's most viable solution: shared transportation. Studies out of Lisbon and Helsinki show that all of today's car trips could be done with less than 10% of the current number of private cars in those cities through a combination of on-demand shared taxis with door-to-door service and taxi-buses that, rather than follow a schedule and route, are booked half an hour ahead.
Whether ITS, self-driving cars or some combination of other systems, next-generation traffic technology is pushing ahead, in hot pursuit of a transport solution to effectively tackle congestion and get people to their destinations, quickly and efficiently.