Generating power in Indonesia: Why speed matters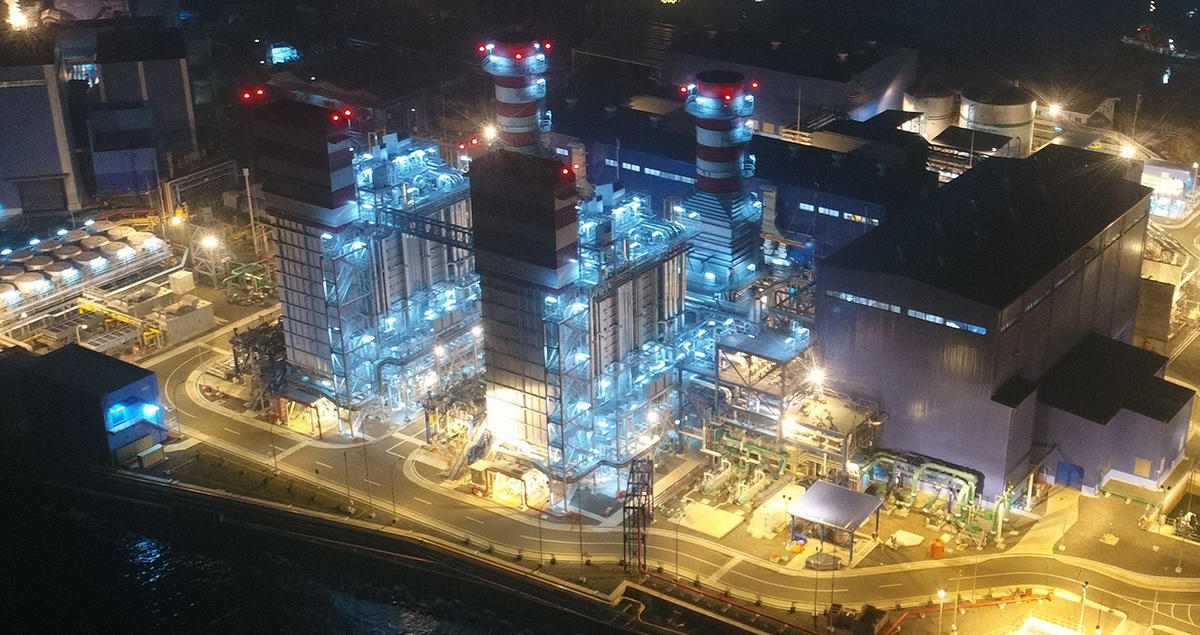 Takuya Fujimoto is a man defying the odds. The 44-year-old Japanese engineer at Mitsubishi Hitachi Power Systems (MHPS) is coming to the end of three years spent overseeing construction of a new gas-fired power plant in Indonesia.
Sitting just northeast of the Indonesian capital Jakarta, the Tanjung Priok Power Plant Jawa-2 project is one of many new facilities being built to power the country's booming economy and feed the energy-hungry population – Indonesia is the world's fourth most populous country. But similarities with most other plants under construction in the Southeast Asian country end there.
The Jawa-2 plant is unique in being delivered ahead of schedule. This is despite its island location and narrow inland site, which made transporting and installing the plant's equipment and supporting infrastructure highly challenging.
Ahead of the game
MHPS was commissioned by state-owned Indonesian power giant PLN to deliver the project's two main gas turbines, two exhaust recovery boilers, a steam turbine and auxiliary equipment.
The project is part of a program to expand thermal power capacity in the West Java region and around Jakarta. Indonesia's government is targeting an additional 35,000 megawatts of generating capacity.
The site was operational within 1.5 years of the project's start. The first of the two turbine units was delivered on the 4th June 2018, with the second unit coming online a month later. Both initially operated as simple cycle systems, boosting regional power supply by 600 megawatts in time for the 18th Asian Games, held in Jakarta.
"Having been allowed to do business in this country, we have a responsibility to share our know-how and technologies with local partners and nurture local industries"Takuya FujimotoMitsubishi Hitachi Power Systems
Following trials of the Gas Turbine Combined Cycle (GTCC) generating unit, the plant began full commercial operations in May 2019. The GTCC facility adds 880 megawatts of generating capacity to the region.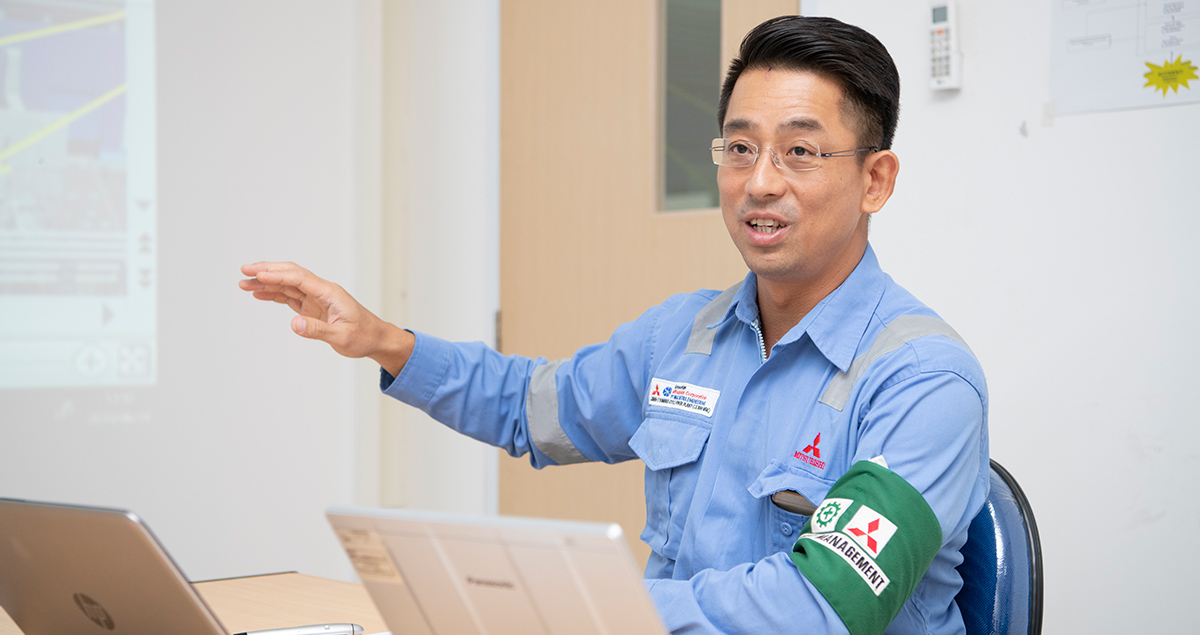 A safe bet
With a long history of supporting Indonesia's power system, MHPS dominates the country's market for large gas turbines. Relationships nurtured over the past half-century have earned the company other contracts in Indonesia.
So how is MHPS able to overcome any challenges it faces to deliver ahead of time?
"One of our strengths as a group is the project management know-how that we've cultivated over the years," explains Takuya Fujimoto.
GTCC projects are characterized by small sites and short construction periods. Experience counts, as the company has delivered many similar projects in the past, giving those involved a deep understanding of how much time should be spent at each stage of the project.
Armed with this knowledge, a standardized model for design, procurement, construction and testing has been created, which provides a tried-and-tested road map for success. It allows MHPS to overcome challenges, even in the trickiest conditions, and deliver ahead of schedule.
Staying connected
As the turbines and boilers that form the core of the power plant were designed in-house, MHPS was able to use the project's original plans to access information about peripheral equipment, system design, and civil engineering. This also gives the procurement and construction teams an important advantage as parts, equipment and labor can be accounted for ahead of time.
Close links between site engineers and the company's supply chain, both locally and in Japan, mean problems that are potential showstoppers can be quickly and efficiently overcome.
But the advantages of sharing information don't stop there. To keep things on track when problems occur, it's sometimes necessary to bring in customers, external experts and top company management to consult on and address an issue, rather than trying to overcome it alone.
"Invite professionals from diverse fields, question them, figure out the obstacles on both sides, and discuss what to do. Constructive communication with a never-say-die attitude is essential for smooth project execution," explains Takuya Fujimoto.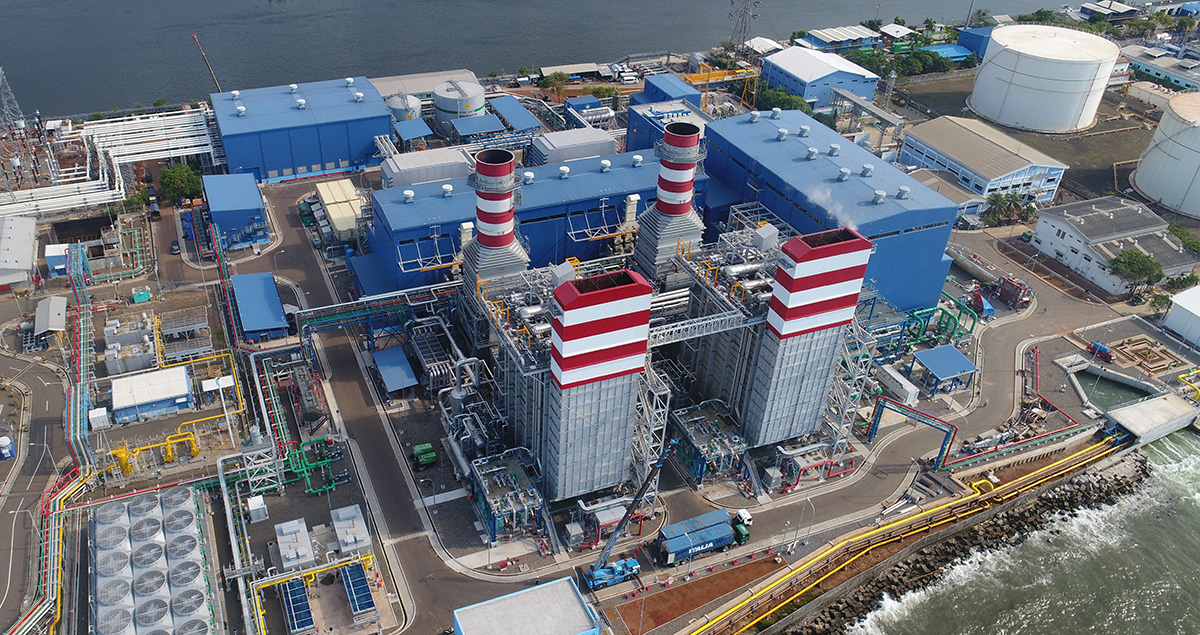 Balance of power
The power that this and other plants generate is intended to help drive a new age of economic development. A booming economy and rising incomes in this densely populated nation are increasing the pressure on the energy sector.
Resource-rich Indonesia is the world's fourth biggest coal producer and a substantial coal exporter. It is also the leading gas supplier in Southeast Asia, exporting around 45% of its total output, and the tenth largest gas producer worldwide.
While the country remains a net energy exporter, its oil imports have risen in recent years, in response to rising power demand.
The discovery in South Sumatra of a major new natural gas field – due to come on line by 2024 or a year later – may delay the point at which the nation's gas consumption is greater than its production, but this can't last indefinitely. At some point in the future demand for energy will outstrip the country's supply capabilities.
Indonesia leads the world in the production of biofuels and is pushing ahead with a program of renewable energy initiatives, particularly in geothermal power – such as the Jawa-2 project.
More than half of the country's growth in electricity output between 2018 and 2027 is forecast to come from coal-fired power plants, with 23% from renewable energy such as hydro power, and 22.2% from natural gas.
The government targeted a $1.79 billion investment in renewable energy this year. To attract the investment needed to transform the country's energy mix to cleaner generating sources, it is essential to complete projects on time to boost investor confidence and meet the country's growing energy demands.
Looking back on his work in Indonesia, Takuya Fujimoto is optimistic about the positive impact he and his team have made to the local economy.
"Having been allowed to do business in this country, we have a responsibility to share our know-how and technologies with local partners and nurture local industries", he says.