From muscle to memory, the new trend in steel plants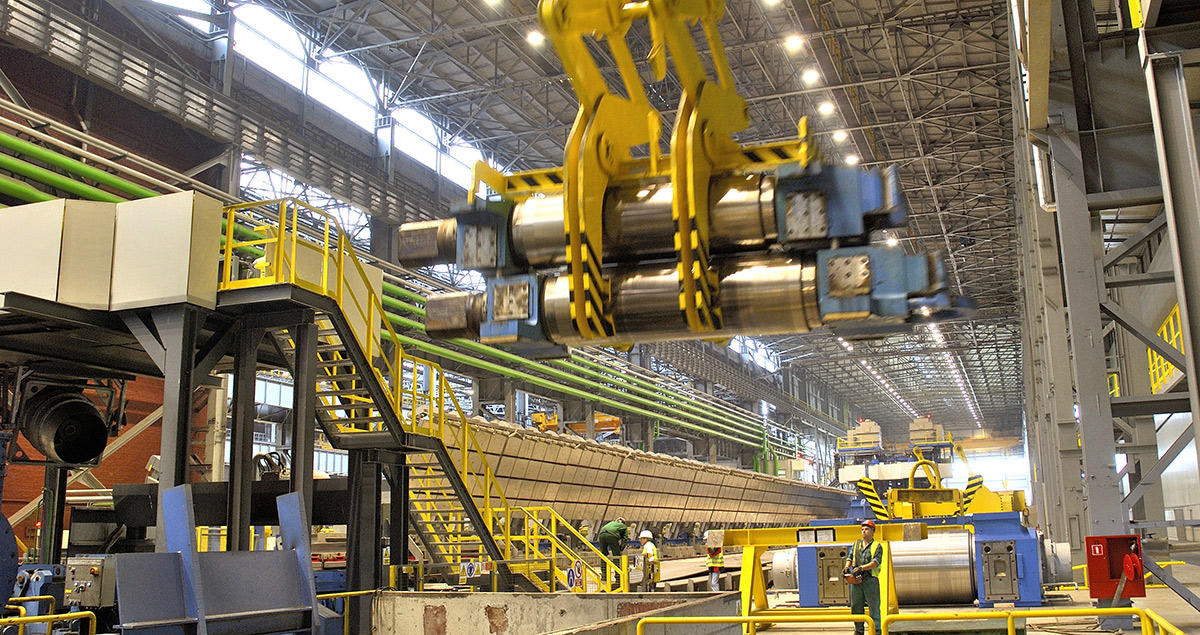 The process of steelmaking is more than 2,000 years old, yet the steel-production facility of the future will be a vastly different environment, even from that seen since the onset of the Industrial Revolution.
The steel plant of tomorrow will be mostly automated, with digital controls affording workers the chance to become supervisors and researchers of more technologically advanced production processes such as casting and rolling.
Tomorrow's steelmaking is less concerned with global overcapacity, because its operation is about crafting sophisticated products for a local market. Small batches of high-end steel grades prepared for a specific client – that's the approach the industry will move toward, according to forecasts from Primetals Technologies, one of only a few firms to provide a full spectrum of metals-production equipment and consultation services for steelmakers.
"Eventually, plants will become 'smart' and capable of executing many tasks that today are still carried out by human operators, who in turn will be freed up to focus on the essential issues," Gerlinde Djumlija, Head of Marketing and Communications at Primetals Technologies, said in an interview. "It will be a transformative advancement, and the industry has started to sense the impact it will have. Everybody is trying to assess what they need to do in order to prepare their production facilities for the impending changes."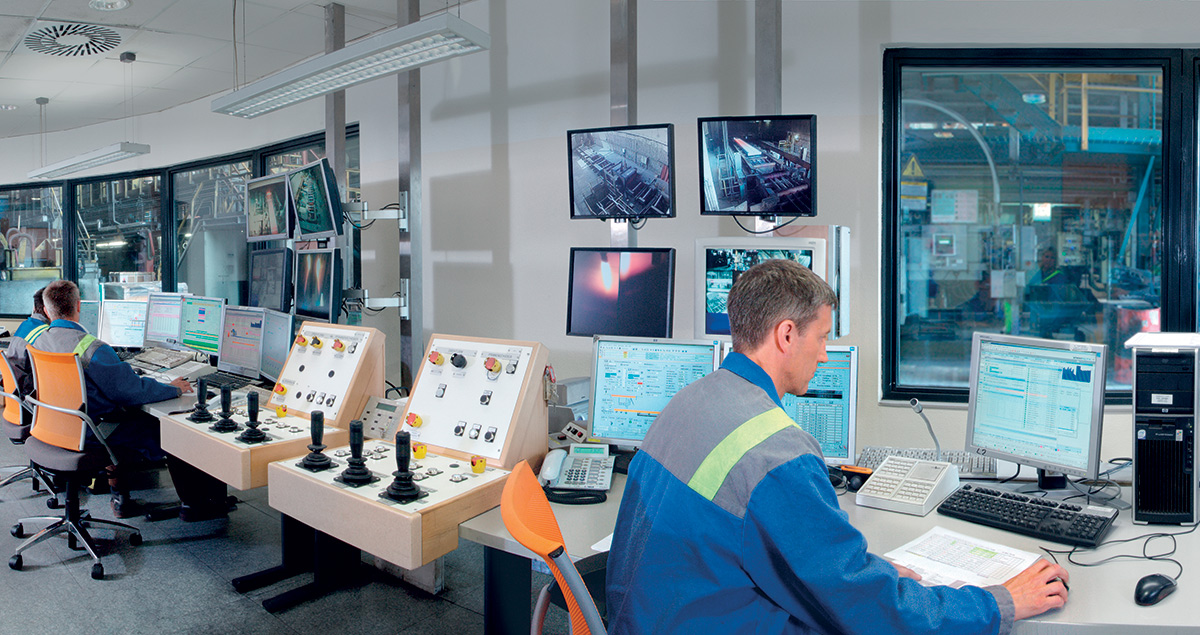 The Race to Upgrade
Global investment into research and development (R&D) by steelmakers is at the highest level in 20 years, relative to total assets, the Organisation for Economic Co-operation and Development (OECD) said in its 2016 report on the sector. Historically, the industry was a laggard in terms of R&D spending compared to other sectors of manufacturing, but since the turn of this decade there's been a notable bump in steelmaker investments in exploring future technologies, the OECD said.
The widespread use of 3D printing, making it easier to manufacture products with alternate materials, and an increasing rivalry with light metals for the lucrative auto market, where the dominance of steel has partly eroded, are just some of the reasons pushing steelmakers to invest in factory upgrades and innovation.
Take one of the biggest U.S. producers, AK Steel. The company this year announced the opening of a $36-million, 135,000 square-foot research and innovation center in Ohio to develop "leading-edge products," and also said it has expanded its innovations team by 30 percent in two years.
Among AK Steel's goals is finding ways to use nanotechnology to make lightweight vehicle bodies as it joins industry peers including ArcelorMittal and Tata Steel Europe in a quest to develop lighter and stronger alloys.
Meanwhile, steelmakers have long stopped to chiefly target raising their production capacity, as this is no longer a viable way of growing their businesses over the long term.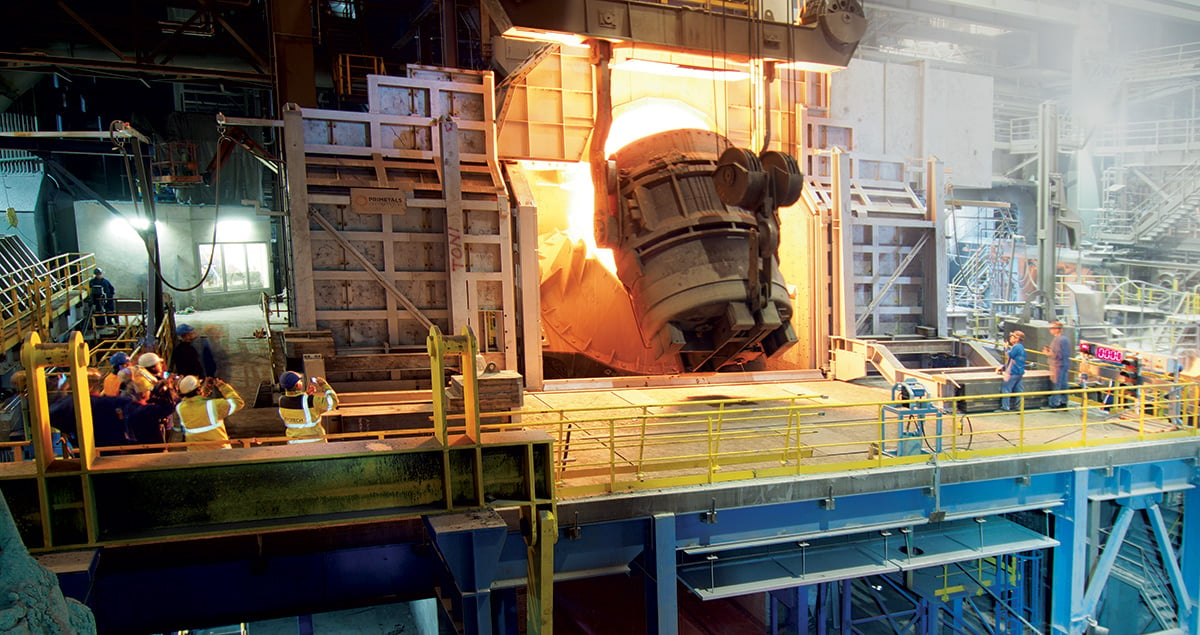 "A large part of the industry is currently moving toward highly specialized end products that are based on very hard-to-achieve steel grades" that necessitate the introduction of new processes and equipment, Djumlija explains.
Such heightening specialization is required if steelmakers are to create their own niches that are less open to global competition and, hence, have more stable long-term prospects. The trend is about moving to "custom-tailored strip in smaller batches" to optimize deliveries to clients and keep inventory "manageable," Djumlija said.True to its counsel, Primetals Technologies has put a vast amount of effort into R&D, implementing at least 200 projects a year all across the steel-production process since its 2015 founding. The company, formed through a merger of Siemens and Mitsubishi Heavy Industries (MHI), submitted over 70 technology papers to industry conferences in 2017 alone.
Mitsubishi-Hitachi Metals Machinery, an MHI consolidated group company, holds a 51% stake in the venture, and Siemens the rest.
Future-Proof Solutions
Primetals Technologies has focused its research on three key areas regarding the steel industry's future: how to shorten the traditional steel-production chain, how to lessen the steel industry's impact on the environment, and how to integrate new digital solutions.
"Revamps and modernizations are already a large part of our business, and we expect it to increase even more – not only because of new technologies that change the way steel is made, but because of the urge many steel producers feel to improve their plants' efficiency and environmental compatibility," Djumlija said.
There is currently great focus at steel facilities on introducing more effective solutions for cleaning gas that is emitted as a by-product, as well as better heat-recovery measures, comprehensive by-product recycling, and optimized water treatment.
The rising industry awareness of ecological issues is not a stunt to generate positive publicity. It's about making sure steel plants are as effective as they can be in a future environment where digital and innovation disruptions are the norm. Whatever the flights of fortune of information technology companies, the steel business still requires planning for investments that will be relevant for the next 20-30 years.
"Finding a sustainable market is very important for today's steel producers," Djumlija said. "It is our role to support our customers in establishing and safeguarding their future role in the steel industry."
Among the solutions Primetals Technologies sees as being "future-proof" are the introduction of smart sensors, robotics, and digital control systems – areas in which the company has also focused its resources to create and define intelligent solutions.
These range from measures that save time, cut emissions, or ease operations, all of which also improve staff conditions and safety.
Take as example the pioneering work of Primetals Technologies in the field of robot-led maintenance for electric arc furnaces. The operation in which the furnace is tilted to pour out the liquid steel is called "tapping." The opening of the furnace tap hole, where dust and other adulterants gather, during tapping is still executed manually in many steel plants, which can put staff at risk.
The LiquiRob solution of Primetals Technologies allows operators to guide the tap-hole cleaning using a sturdy robot, all from the safety of a control room and via a closed-circuit television system. The result is great for worker and operational safety.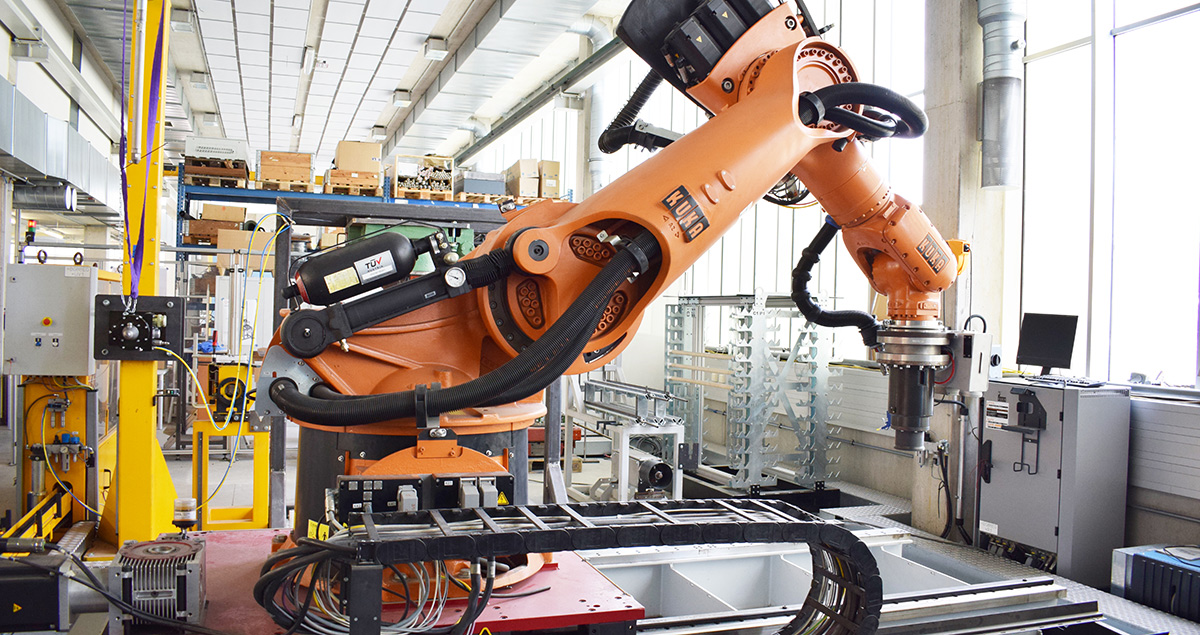 Pioneers of Tomorrow
Coming up with many innovative, immensely complex solutions may have been impossible had Primetals Technologies not gathered a diverse, international team. Pooling experts from diverse countries and backgrounds was an initially a challenge – and not only in terms of language barriers. "We initially found that we had to familiarize ourselves with each other's way of thinking," Djumlija said.
After a time, however, the team "learned to learn from each other" and gelled to pool within one company a knowledge of technologies that were tested and validated not only in different steel plants, but also in different countries and cultures, a rare feat.
This gives the team at Primetals Technologies the strong belief that despite the many challenges the steel industry faces today, including overcapacity and tighter environmental regulations, the ongoing demand for infrastructure means that the manufacture of the millennia-old metal has a bright future.
"Our view is that steel will be a dependable base material for countless products for a long time to come. Steel is not only versatile but also highly recyclable, which is already crucial and will become even more pressing in the decades ahead," Djumlija said."Therefore, everyone at Primetals Technologies is focused on pioneering and perfecting the steel-production technologies of tomorrow – today."
Find out more on how Primetals Technologies is helping the metals industry modernize and future-proof its plants.