Frigates to forklifts: A designer's journey from the navy to industry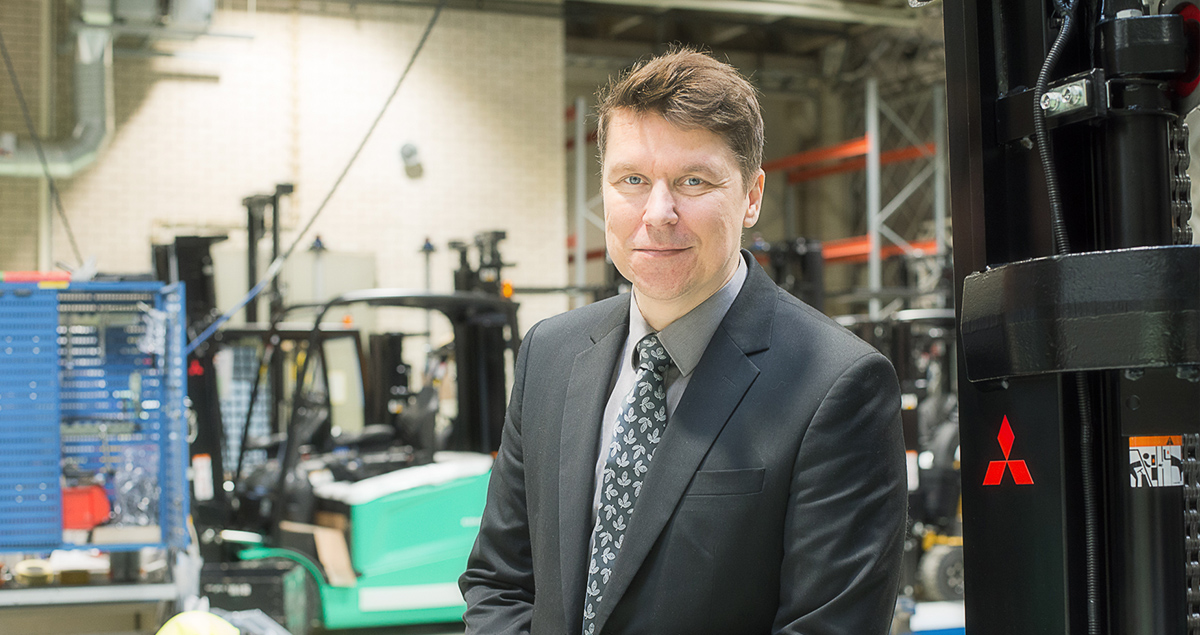 What do warships have to do with forklift trucks? For Kero Uusitalo, these two vastly different vehicles have shaped his working life – combining his childhood dreams and an enduring passion for design.
As a boy, he wanted to follow in the footsteps of his father who was an officer in the Finnish navy.
After leaving school, where he excelled at technical subjects and showed a flair for art and design, Kero spent a year studying to be a commercial shipping captain.
This paved the way for him, as part of his national military service, to join Finland's Reserve Officer School. By signing up to the school, Kero committed himself to more than double the amount of minimum national service required of Finnish men, all with the aim of working his way up to becoming a warship's captain.
But things don't always work out as planned, and Kero's creative side led him to abandon a navy career to steer a different course.
Today he stands at the helm not of a warship, but of the design team at Rocla Oy, part of Mitsubishi Logisnext - one of the world's largest suppliers of forklift trucks.
Launching a team effort
Kero's passion for design led him first to work on redesigning the refueling process for cars, then to tackling the design of the tools for trucks.
Today Kero brings these early design experiences together with a passion for teamwork that he discovered in the military, and he firmly believes that the best designs are not the work of a single person with a good idea.
Just as a frigate only sails the seas thanks to a multitude of people performing different tasks, so too success in design comes through a collaborative process that draws on the different talents and input of each team member, he explains.
For example, the R&D of forklift prototypes and visualizations involves an array of people working together including computer coders, engineers, customers and users.
And having an understanding of where each of these people comes from is crucial.
"Design in our field is no longer the heroic work of one person, but like the glue between R&D and the customer," says Kero.
Successful teamwork also requires effective communication, another skill that Kero learned the importance of during his brief naval career. When good communication can literally determine whether projects sink or swim, people quickly learn the importance of both talking and listening to others, be they fellow sailors, designers or forklift truck drivers.
Users take center stage
Kero thinks about forklift truck drivers a lot – now, perhaps, more than he ever thought about sailing warships. He says that user experience is at the core of everything his design and development team does. The team's focus on user experience has produced some inspiring technical innovations. For example, industry research revealed that most forklift truck drivers are young and work part time, so the team created a steering wheel that works like a video game controller. Familiarity with the design helps new recruits adapt quickly and has reduced training time in the high-turnover job.
Progress in cutting-edge technology also improves the most important part of a forklift's user experience: the way it handles its tasks. Fluent driving and lifting requires seamless co-operation of motors, hydraulics and humans. Kero's R&D colleagues spend much of their time developing new algorithms that test-drive prototypes and refine the driving experience.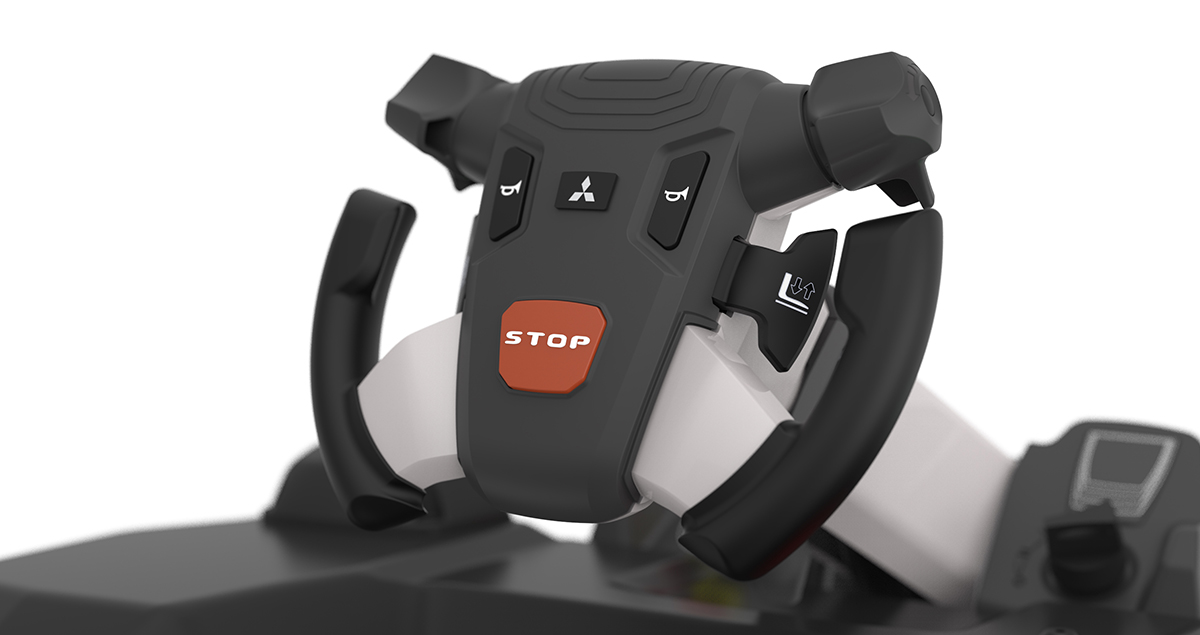 The skills of tomorrow
In his team's quest to improve the user experience of forklifts, Kero says it is essential for the designers of the future to understand how new technologies will shape the design process.
That's why tomorrow's industrial designers also need to understand people. Listening to briefs, conducting surveys, analyzing findings and interacting with coders, engineers and other stakeholders are all key aspects of being a successful industrial designer.
As far as Kero is concerned, the growing influence of technology still needs a human touch. Expertise, precision, discipline and customer focus are all important skills – yet a healthy dose of empathy and flexibility, along with the ability to change course when appropriate, are also highly desirable in a top designer.