These floating power plants cut the cost of electricity and help the environment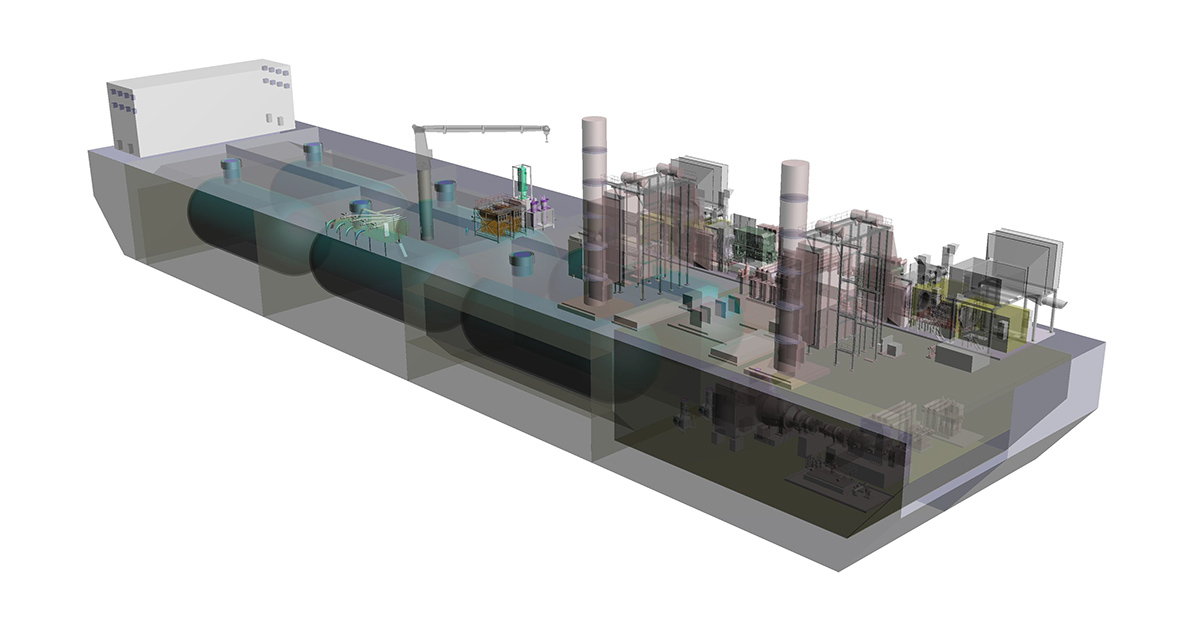 Living on an island may conjure up romantic images, but it isn't without its challenges - electricity being one of them.
Countries with large island territories like Japan and Indonesia as well as a number of African countries often struggle to get power to their offshore regions.
Connecting disparate islands with subsea cables is costly and complex. Therefore island power lines are often separate from mainland grids. Building local power plants is usually unviable for the sizes of population served. Offshore power sources like wind and tidal energy are becoming increasingly popular, but they are only practicable when islands can be connected up easily. More often than not, diesel power generators are the last resort, but this is pricey and not environmentally friendly.
The future is mobile
Mobile power generation could be a less costly and more sustainable alternative. Instead of considering local energy generation or subsea cables, island nations can now bring in their own floating power plants.
Power generation ships and barges can sail or be towed wherever they are needed, and simply dock in a local port. They are mini powerplants with onboard regasification facilities, storage tanks and generation systems. They operate on Liquified Natural Gas (LNG) which is stored on carrier vessels moored alongside the generator ship or barge. One vessel can generate maximum more than 300,000 kW and provide electricity to 150,000 people. That is a quarter of the capacity of a typical nuclear power plant.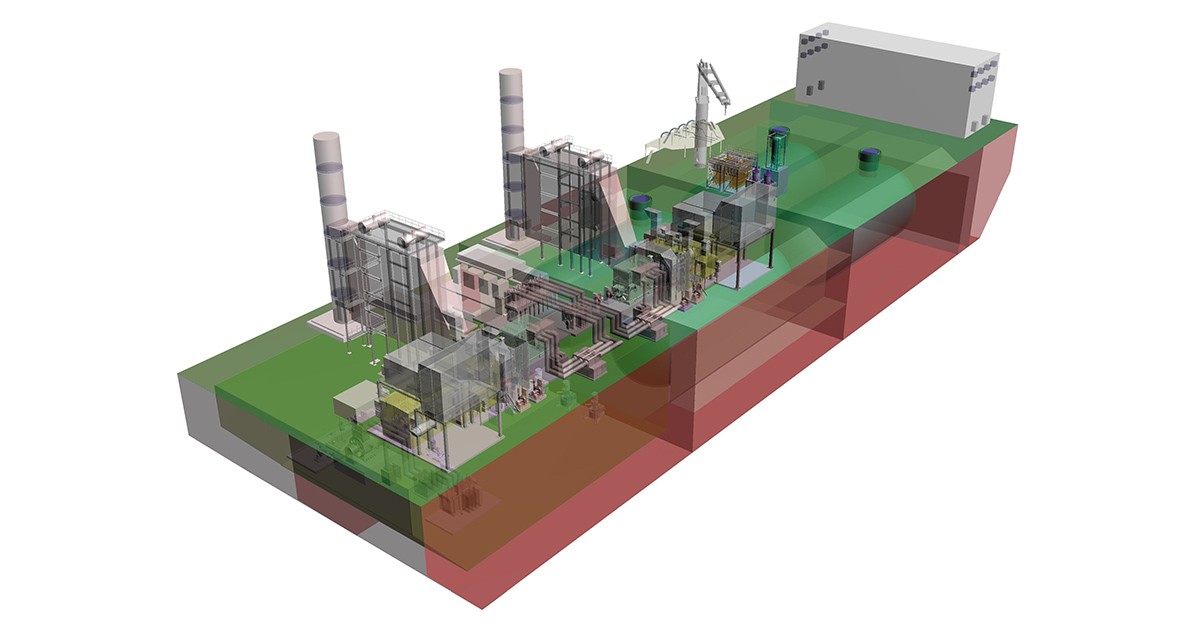 Kinder on people's purses and the environment
Mitsubishi Heavy Industries, one of the companies pioneering the technology, estimates that LNG power ships can cut utility charges by a third compared to conventional technologies like Diesel power generators.
This is because there is no upfront capital investment and no need to purchase land, undertake building work or purchase power generation equipment. Governments or ports will typically rent the ships over a defined period of time rather than having to make a long-term financial commitment.
The power ships are also more environmentally friendly because natural gas burns cleaner and therefore has a lower carbon footprint than other fossil fuels, for example oil or coal. This is because the sulfur contained in LNG is removed in the production process, and the level of nitrogen oxides, soot and dust produced in the combustion process can be reduced to a minimum.
Meeting energy needs not just in islands
Electrifying islands is only one application of LNG power vessels. They can provide electricity to any area with limited infrastructure, either as a permanent energy source or as a stopgap.
Power ships can pitch in to generate electricity until a local power plant has been built, or to provide extra power temporarily, for example during a major construction project. This makes the technology attractive for emerging markets that are looking to boost their power infrastructure in order to fuel economic growth.
Because these floating power plants are self-propelled or can be towed to wherever they are needed, they can help ease temporary power shortages in the aftermath of natural disasters such as earthquakes and floods.
Building integrated supply chains
LNG is becoming increasingly popular as a fuel alternative for the shipping industry, replacing heavy oil. In 2016, the world's first LNG powered cruise ship, the MHI-built 'AIDAprima' took to the seas. From a sustainability perspective, this means that there is now an opportunity to create an integrated supply chain across LNG production, bunkering, transport and floating power generation.