Exploring Wind Energy's Quantum Leaps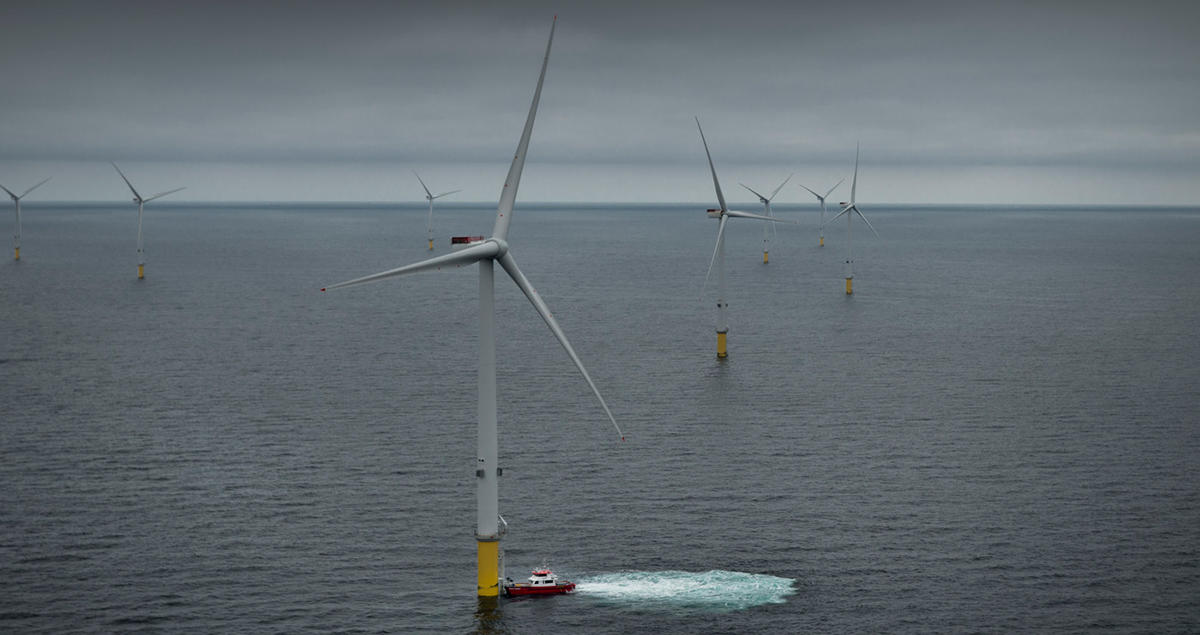 Since 2016, 195 countries under the United Nations' Paris Agreement have committed to investing in renewable energy to combat climate change. Bolstered by these commitments, the markets for solar and wind are expanding dramatically and are expected to make up 48% of global energy supply by 2050.
Whereas the market for solar energy has struggled in recent years, investment in wind power has grown year-on-year, reaching $128.6 billion in 2018. The appeal of wind has been spurred on by a 49% drop in costs since 2010, helping to make it an affordable option for both governments and the private sector.
Rather than looking solely at inland wind sites, much of the recent development has focused on offshore wind farms, with China and Europe leading in terms of new installations and new markets now emerging in the U.S., Taiwan and Japan.
The increasing interest in wind energy has also led to innovative new advances in wind turbine technology, including the V174-9.5 MW, an industry leader, and the V164-10 MW, the world's first commercially available wind turbine capable of producing up to 10 MW of power. Engineered by MHI Vestas – a joint venture between Japan's Mitsubishi Heavy Industries (MHI) and Denmark's Vestas – this dynamic duo represents a major leap forward in wind technology.
Historic milestones
As milestones in offshore wind power, the V174-9.5 MW and V164-10 MW build on previous groundbreaking advances from MHI Vestas. The company defied expectations in 2014 with its V164-8.0 MW model, described by MHI Vestas Chief Technology Officer Torben Larsen as "a quantum leap", effectively doubling the nominal capacity of wind; top performing models from the year prior had offered only three MW.
"When we were in the early stages of their design, we wanted to build something that would be a major step-change but which built on a firm foundation of knowledge and experience," says Mr. Larsen. Vestas had already spent several years working on a 7 MW platform before joining up with MHI, a partnership that ultimately enabled them to push the project further to a record-setting 8 MW.
"As with any pioneering effort, the most difficult challenge was that we didn't have a road in front of us," says Mr. Larsen. "We were engineering a platform that was going far beyond what was already in the market – the development was years in the making."
The leap was possible, however, as each generation builds on proven technology, with incremental innovations since 2009 made to the platform's air flow and cooling systems, gearbox technology and other mechanics that ultimately affect a turbine's nominal power output.
"This speaks to our design philosophy – we want to push the boundaries to pioneer new technology," Mr. Larsen says. "But we want to do so by leveraging existing technology so that we maintain a strong degree of reliability."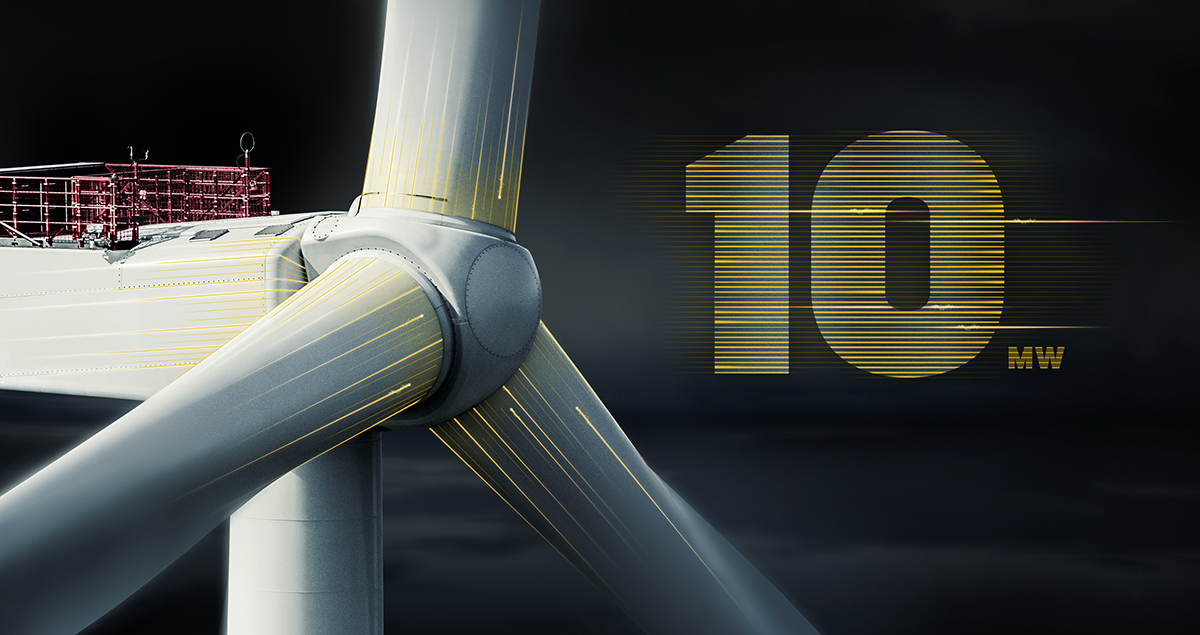 Finding the right fit
While size and power are key factors in selecting a wind turbine, the right model is chiefly a question of environmental conditions. According to Mr. Larsen, today's wind farms work best in areas with strong winds, shallow water less than 60 meters offshore and a suitable seabed. Ideally, they should also be close to a metro area and user base to minimize energy loss in transmission.
MHI Vestas's V164 model, for example, has a swept area 21,124m2 and 80-meter blades and is best suited for the high winds of the North Sea, with many offshore installations already in place in the U.K. and Denmark. And though the V164-10.0 MW is the most powerful turbine to date in terms of MW output, it may not necessarily be the best fit for every site.
The typhoon-grade V174-9.5 MW model, by contrast, has broad application and has quickly become one of the company's flagship models. It offers a slightly larger 85-meter rotor blade with a swept area of 23,779m2, or more than double the area of the London Eye Ferris wheel.
MHI Vestas, with its V174-9.5 MW particularly well-suited for areas with extreme wind conditions, has been named the preferred supplier for the Baltic Eagle project in Germany, set to open between 2022 and 2023. The company, however, offers a number of models, ensuring a good fit for any number of conditions.
"A well-placed turbine," says Mr. Larsen, "can run at full power around the clock, capture wind energy at a broad range of wind speeds, but will require minimal maintenance and can last for more than two decades."
Wind technology's viability is no longer in question, says Mr. Larsen. The offshore wind industry's track record shows the advances made already while also indicating how future innovations may unfold as the industry of renewables continues to develop.
"We know that not every country is as committed to climate targets and a clean energy transition," says Mr. Larsen. "While the technology may be impressive, it ultimately is a question of the will of the people and whether or not lawmakers prioritize offshore wind on their energy agendas."
Discover the cutting-edge wind technology that MHI Vestas is developing as part of the clean energy transition.