Enhanced rockets supporting a booming space economy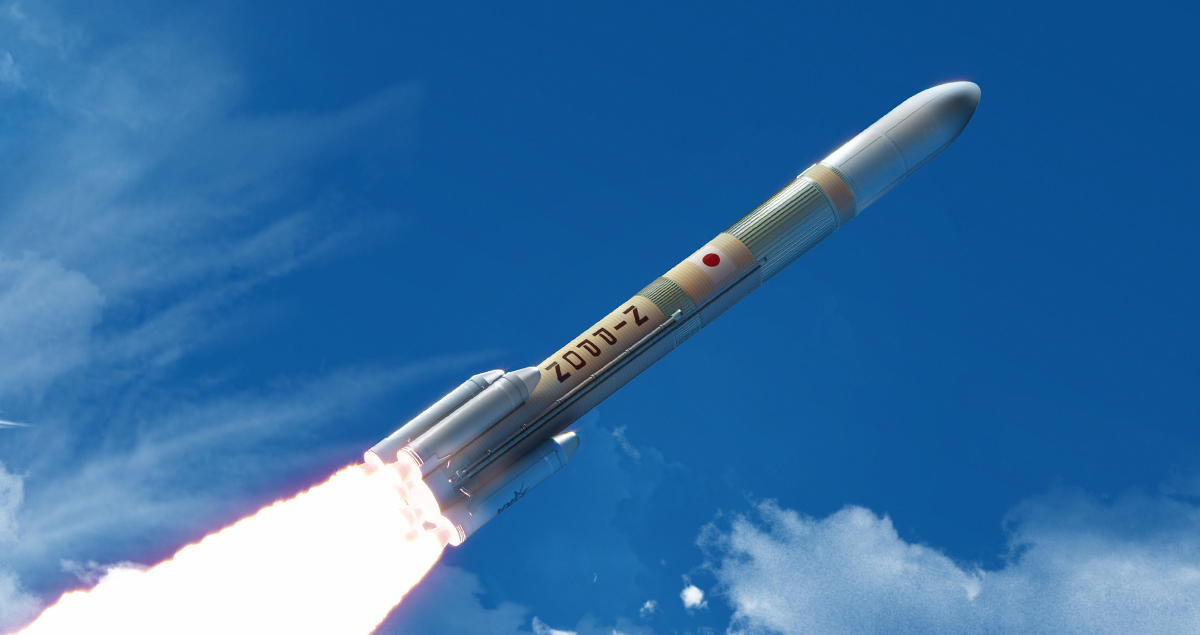 More than 6,000 satellites have been sent into orbit around the Earth since the space industry's inception some 60 years ago, according to NASA. And a report from the Satellite Industry Association claims an average of 144 were deployed every year between 2012 and 2016. That's an increase of 53% over the prior five-year period and part of the booming global space economy, which is now valued at US$339.1 billion.
Once dominated by the global superpowers, space is now a vital economic asset and a growing list of countries have at least one satellite in service. Despite this growth, there is still a growing need for more satellite launch capacity. That's being driven by several key factors, including:
Mobile everywhere - The drive to supply seamless mobile communications, across borders with no dead zones or roaming costs.
Connecting the unconnected - The desire to bring communications to remote communities to boost interpersonal connections and drive economic enablement.
Eliminating congestion - Enabling networks to support growing user numbers and bandwidth-hungry applications such as video, gaming or virtual/augmented reality.
Japan is taking steps to ensure it solidifies its place as a member of the global top-tier for space exploration and launch services, as the sector enters this new era of expansion and advancement, by investing in flexible, reliable launch capability.
Flexible, reliable and affordable
For more than 10 years, Mitsubishi Heavy Industry (MHI) has been one of the cornerstones of the global space industry, working closely with the Japan Aerospace Exploration Agency (JAXA). MHI began providing launch services using the H-IIA in 2007, and with the H-IIB Launch Vehicle in 2013.
The successor to the H-IIA/ H-IIB vehicles will be the H3 – Japan's new flagship rocket, and it's on schedule to make its maiden flight in 2020. The H3 will be used for satellite launches, as well as for resupply missions to the International Space Station. The intention is for it to support an increase of more than double the current average number of annual launches. This will not only keep Japan and MHI at the forefront of the space industry, but increase their global standing.
The H-IIA and H-IIB had earned reputations for safety and high reliability – in particular, launch schedules were adhered to, helping to avoid unnecessary cost overruns. The H3 development team have been committed to maintaining this impressive record of on-time, on-budget delivery, while meeting the ever-increasing standards of the next generation of satellite launches.
The core advantages of the highly-flexible H3 will be its suitability to a wide-range of launch requirements, superior reliability and attractive cost performance. Part of the initial project specification was for the H3 to reduce the price of the launch by half. While its structural and propulsion systems are based on the existing specifications, cost reduction is being achieved through the simplification and aerodynamic refinement, plus the use of new construction materials and the automation of processes.
One of the most visible enhancements the H3 offers is a simpler and more reliable first stage engine – the LE-9, which uses a combustion system engine inherited from the LE-5B.
The flexible configuration offered by the H3 launch vehicle will offer two or three first-stage engines (LE-9), and zero, two or four solid rocket boosters (SRB-3) to help support different payload mass and orbit requirements. It will also offer the highest ever launch performance to geostationary transfer orbit, going beyond that of the existing H-IIA and H-IIB, and can support payload weights of approximately two-to-seven tons.
Agile and competitive
Only a few years ago, nations that now operate their own satellites faced insurmountable barriers to the space economy. But the ongoing democratization of space put an end to that, opening space exploration to more nations and facilitating the development of a thriving commercial aerospace sector. Now, both countries and companies need an agile, competitive launch ecosystem – one that the H3 aims to support.