Emergency mobile power in times of crises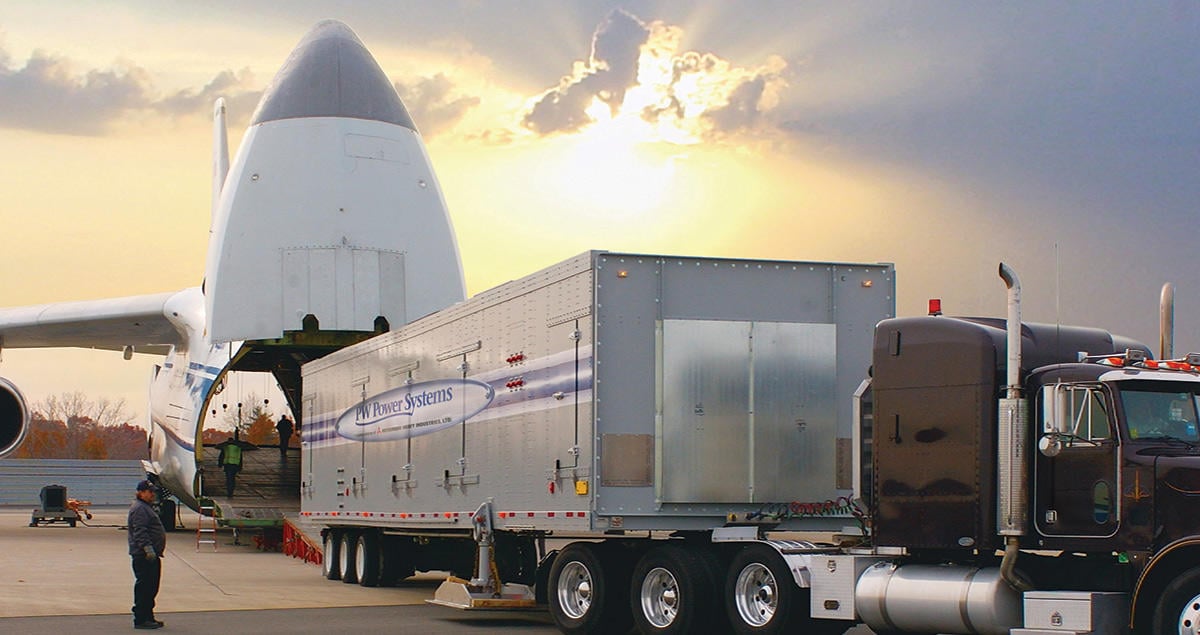 Last year 15 catastrophic weather and climate events struck, destroying property, uprooting people's lives in the United States, causing more than $15 billion in damages. Devastating natural disasters also rolled across the globe. Earthquakes hit northeast of Rome in January and in Ecuador last spring. The devastation is unimaginable. People are left without running water or electricity for weeks on end. Hospitals and schools are closed. Water treatment centers shuttered. Power is one of the most important things needed to move down the path of recovery.
In March 2011, a powerful 9.0 magnitude earthquake – and one of the largest in recorded history rocked the northeastern coast of Japan. The 2011 Tohoku Earthquake and the subsequent tsunami caused massive damage to the nuclear power infrastructure and devastated the region; there was an immediate loss of power and a need to evacuate thousands of residents. In fact, several nuclear and conventional power plants went offline after the earthquake, causing rolling blackouts across several regions in Japan for weeks. Of several emergency products flown to Japan during the aftermath, MOBILEPAC – an emergency power source – was among the first.
MOBILEPAC is emergency mobile power, a lifeline to people in need that is fueled by jet engines, generating 30 megawatts of power – enough electricity to power more than 30,000 homes in times of temporary power loss. Since developing MOBILEPAC in 2004, PW Power Systems (PWPS) has deployed more than 130 units around the world. MOBILEPAC – 90 percent of which is American-made – can be installed quickly (we call this fast-track power) and supply power in situations where there is a need for emergency power or a need for temporary power as power plants are built or restored.
In the 2011 Japan earthquake, Tokyo Electric Power Company (TEPCO) had to take down several generators before mobile power was available on site. In addition to the devastating earthquake, hydrogen build-up caused multiple nuclear reactors to explode. TEPCO lost nearly 21 gigawatts of its capacity, resulting in immediate power needs for disaster recovery with little time for construction. PWPS quickly flew in and installed a 203 megawatt customized emergency power solution consisting of five gas turbines across two sites. Both plants were fully operational within a few days to help relieve the TEPCO grid blackouts.
A Needed Solution
Another very serious issue is the world's increasing demand for electricity and the fact that the infrastructure in many cities around the planet simply cannot keep up. Libya in 2013 was an example. The country's power generation and transmission system could not meet the acute and growing demand for electricity with a record summer season approaching. MOBILEPAC mobilized and installed 450 megawatts of power across six sites in the largest single contract ever signed in the fast-track power industry and the largest fast-track, turnkey power project ever with a public utility. "As electricity consumption and dependence continues to rise, PWPS is seeing strong demand for MOBILEPAC across the globe," said Raul Pereda, VP Sales and Marketing.
Rapid Response
Because MOBILEPAC is largely deployed during times of emergency, the unit is tailored to emergency specifications and built to be up and running in short order. Typical commissioning for MOBILEPAC takes 10-12 days. While the transportable power system is easy to use and install, technical advisors are deployed to assist if needed. In 2011, the island of Martinique was experiencing spontaneous power outages during peak tourism season. The Caribbean island needed a power solution to provide electricity during high demand periods, as well as to bridge power during necessary improvements to the electricity authority. The MOBILEPAC gas turbine unit was installed just seven days after the equipment arrived on site.
There is more need than ever for reliable fast-track power sources, particularly as natural disasters continue to take place around the globe and the world's energy consumption is predicted to increase by 1.5 times by 2030 (doubling in developing Asia). Just in the past five years, we have deployed several units of MOBILEPAC not only to Japan and Libya, but also to Venezuela during a drought and to Algeria where there were periods of electricity short falls for several years. It doesn't matter whether the devastating event happens in a developed nation like the U.S. or a third-world country, access to reliable power is the thing that keeps us alive and well.