Digital tech is upending manufacturing - And we're ready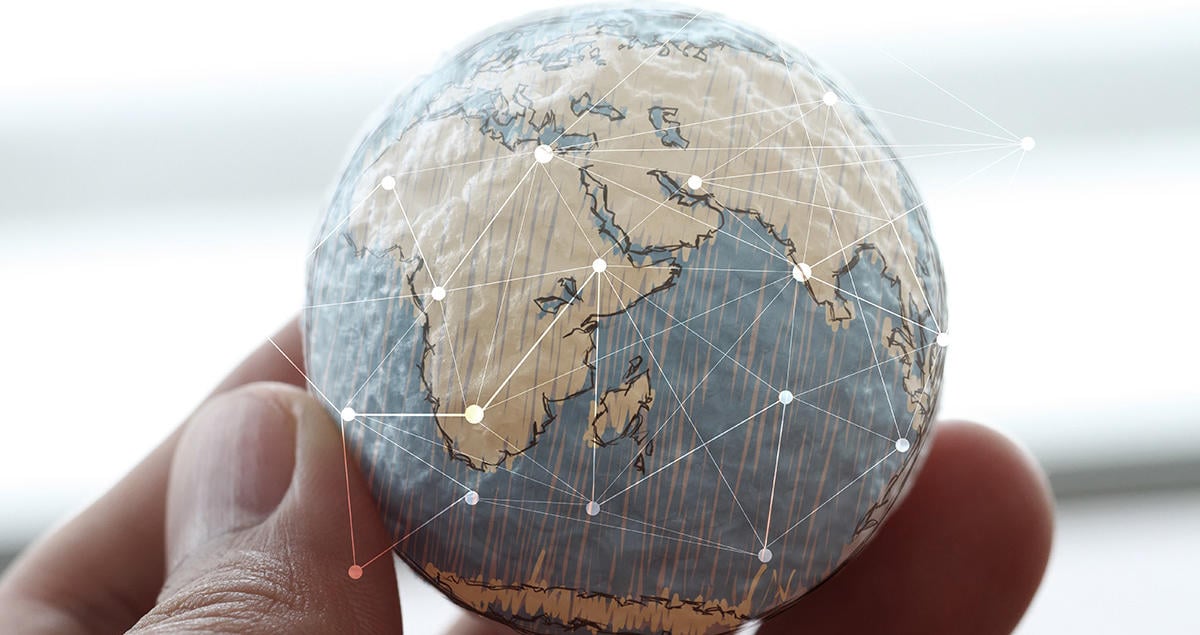 As old technologies shake up old manufacturing models, Fortune Global 500 mainstay Mitsubishi Heavy Industries is getting ready for the next industrial revolution.
The Next Challenge
We all got the memo about disruption. We tend to associate the word with the service industry, where the Internet transformed familiar fields like retail, entertainment and transportation before our eyes. Now, a similar wave of disruptive change is poised to hit the manufacturing industry.
"Twentieth-century industrial society was all about rationalized mass production and global supply chains built around core mass production centers," explains Shunichi Miyanaga, president and CEO of Mitsubishi Heavy Industries (MHI). "What's coming next is distributed manufacturing, shared factories and shared service centers controlled autonomously by artificial intelligence and the Internet of Things."
The challenge Miyanaga faces is reshaping the engineering giant he heads to ensure that it emerges a winner from this new industrial revolution. How is he setting about the task? Basically, through a process of reforming and transforming—looking dispassionately at the facts and numbers then making the necessary changes, from minor tweaks to radical restructurings.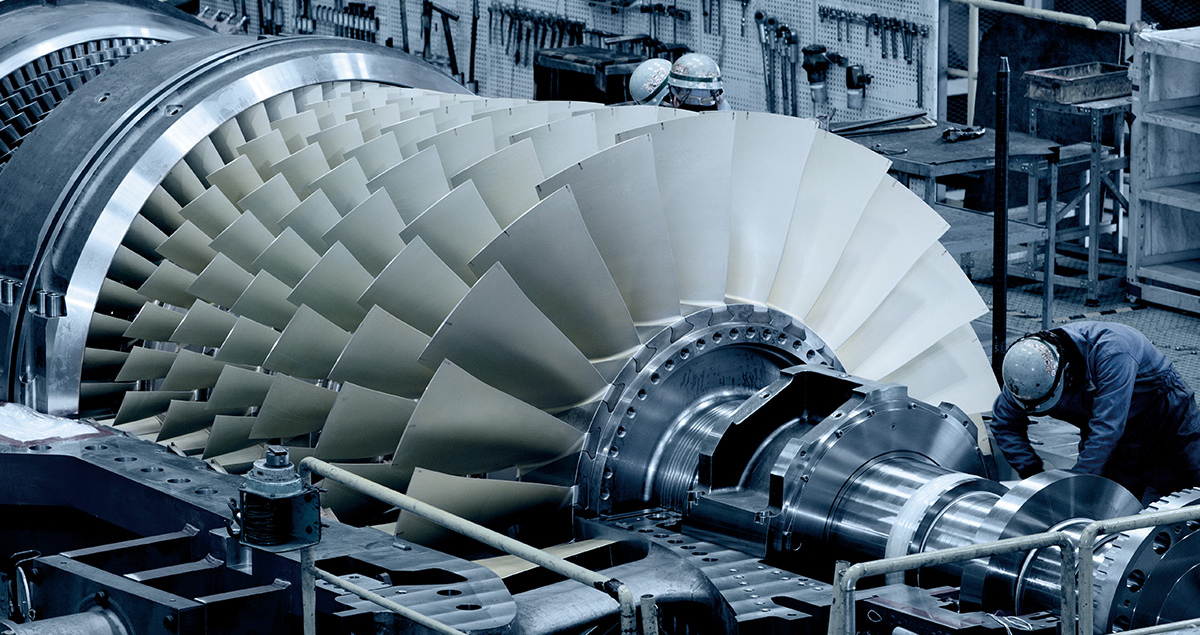 Less is More
Since he took charge in April 2013, Miyanaga has certainly transformed MHI's company structure, stream-lining nine business divisions into just three—Power Systems, Industry & Infrastructure, and Aircraft, Defense & Space—in a quest for greater clarity. "We've also been reducing the number of product lines to concentrate more on our customers' and society's actual needs," he adds. In fiscal 2016 alone, the company downscaled or withdrew from fields as diverse as injection molding ma-chines, X-ray equipment and marine diesel engines.
This sharpening of focus is accompanied by parallel efforts to bulk up in other areas. In the medium-term, Miyanaga's goal is to lift MHI's annual revenues by around one quarter to ¥5 trillion (around $US50 billion). The reason? Because that's the level where the company will gain the heft it needs to compete against global giants like GE. To that end, Miyanaga has orchestrated several transformative mergers and alliances around MHI's core competencies of power generation and steel and metal production machinery. The 2014 creation of Mitsubishi Hitachi Power Systems (the merged thermal power generation divisions of MHI and Hitachi) and the 2015 establishment of Primetals Technologies (a joint venture with Siemens AG providing plants, products and services for the metals industries) are both examples of adding scale to increase competitiveness.
But scale alone is not the answer. Miyanaga is also seeking to reform MHI's core businesses to match the new realities of the 21st century. That means innovating fast, marketing creatively, and leveraging the power of information technology. Mitsubishi Hitachi Power Systems, for instance, is doing all the above. To fend off competition, it has accelerated the launch of its next-generation gas turbine by a full 18 months. Human resources are being shifted to growth markets like Asia and the Americas, and ties are being built with trading companies and export credit agencies to develop more avenues of customer approach. Meanwhile, to lock in long-term income streams, the company is reinforcing its ability to remotely monitor and manage power-generation facilities by deploying artificial intelligence, Big Data and the Internet of Things.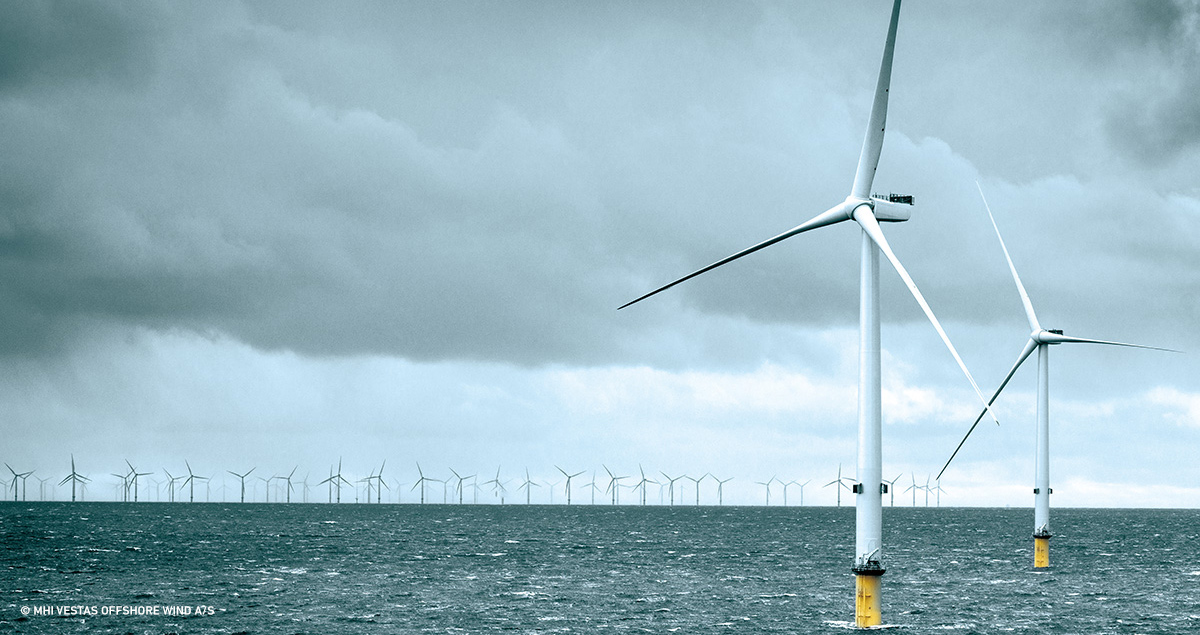 If how industry works is changing, so are industrial materials themselves. "Aircraft fuselages and wings were almost all metal in the twentieth century. The recent tendency is to use composite materials" says Miyanaga, by way of an example.
Of course, manufacturing new materials requires new kinds of machinery and technological expertise. As the manufacturer of various components of Boeing's 787 Dreamliner, MHI certainly has the know-how. Indeed, Miyanaga is using it as the springboard to establish commercial aircraft manufacturing as a new core business. Scheduled for 2020, the commercial launch of the Mitsubishi Regional Jet (MRJ), Japan's first wholly made passenger jet, will meet the demand for a small, comfortable, and cost- and energy-efficient aircraft for shorter routes. At the same time, Miyanaga sees the MRJ as a stepping stone into related IT-centric fields such as airline cybersecurity and air traffic control systems.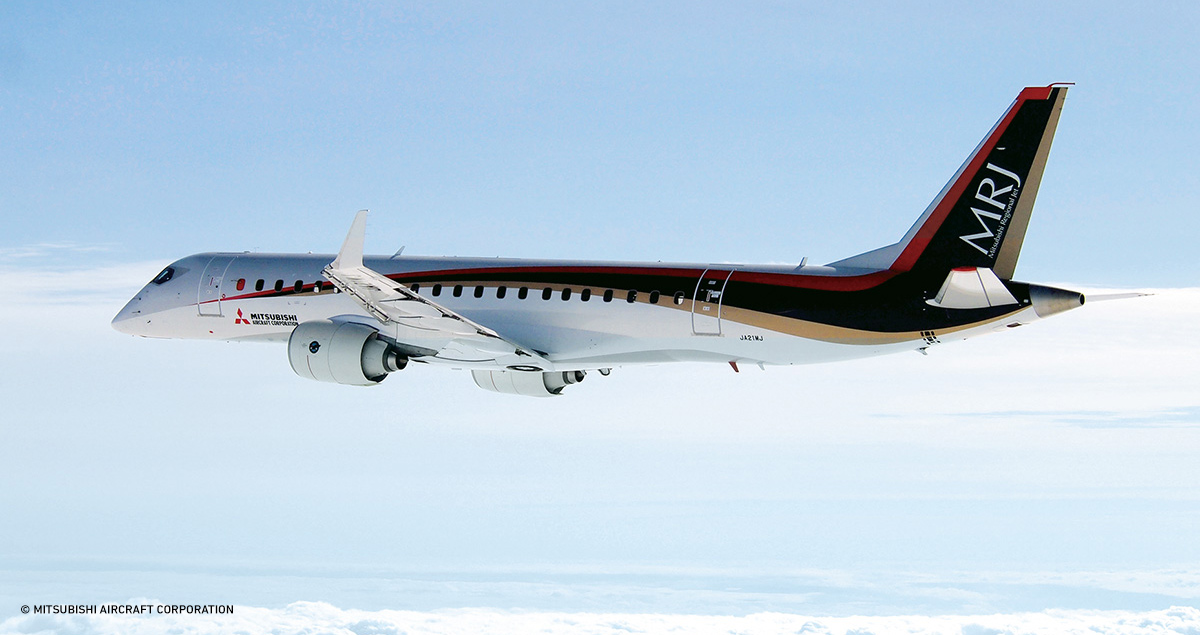 Globalizing the Mindset
Founded in 1884, MHI played a key role in Japan's modernization. Perhaps one downside of that proud legacy is an excessive focus on the home market. "From the 1960s to the 1990s, Japan's economy grew steadily. We were so fortunate in the environment that we got over-accustomed to the Japanese way of doing things," says Miyanaga.
As the share of domestic sales from Japan declines, MHI, as a global company, is moving beyond the Japanese way of doing things and getting better at address-ing the needs, practices and service styles of different regions, while fostering a shared core culture based on group-wide collaboration and communication.
Amid this globalization push, Miyanaga sees the United States as a uniquely promising country. Although some sectors of the U.S. manufacturing industry wasted away with the over-eager embrace of global supply chains in the 1980s, the conditions are now in place for a major manufacturing rebound. The population—and thus demand—is growing; the social and industrial infrastructure is in need of renewal; and the vast landmass is a perfect fit for the distributed-manufacturing paradigm.
MHI currently employs over 7,000 people in the United States. It is working with blue-chip partners from Caterpillar (forklift trucks) to Boeing (aircraft) and it manufactures everything from gas turbines in Florida and Georgia to compressors in Houston. "The attractiveness of the US as a market will only grow," declares Miyanaga bullishly. "Expanding and investing there is the natural thing for us to do."
In 2016, MHI Group adopted "Move the World Forward" as its tagline, a reference to movement as the common theme of all the company's products in land, sea, sky and space. It also expresses the commitment of MHI Group's 83,000 employees worldwide to keep innovating, globalizing and doing their best to serve customers. For more than 130 years MHI Group has channeled big thinking into innovative solutions - whether building power plants or launching space rockets. The world is al-ways changing, and MHI—a staple in the Fortune Global 500 list since its inception—is responding to that change in positive and creative ways.