Carbon capture technology for an evolving energy landscape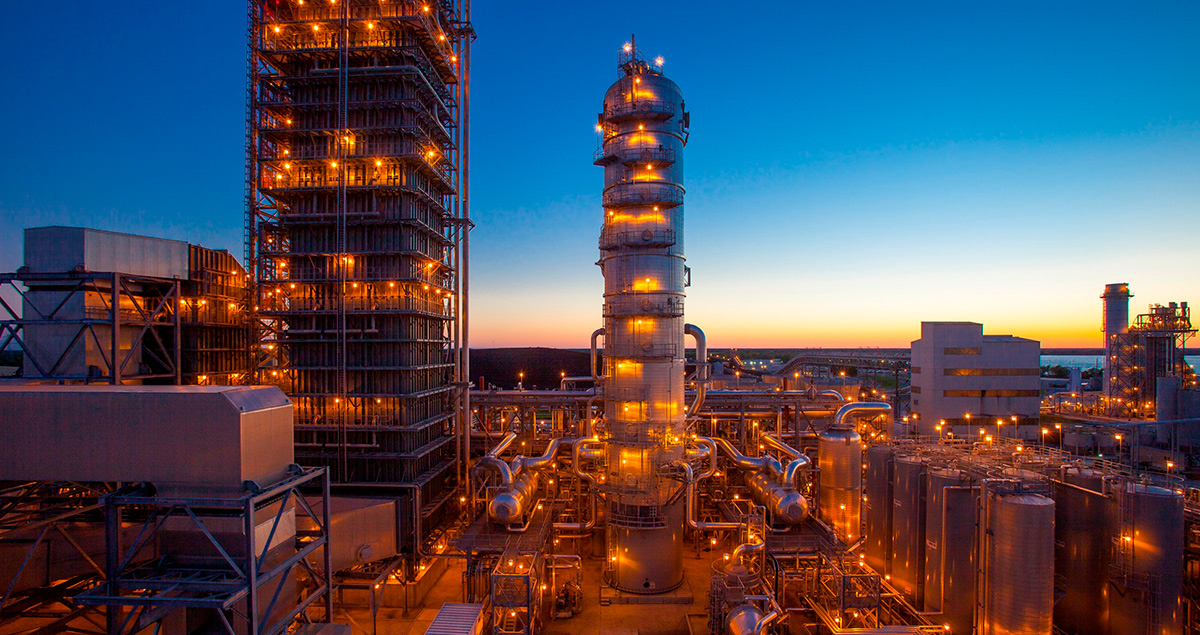 For the past century, power producers in the United States have been driven to provide affordable, safe, and reliable electricity to the American populace. As the country becomes more aware of the consequences that come with power production, society has continued to ask for cleaner energy options to provide for our growing population and economy, while ensuring the health of our future.
US energy needs: affordable, safe, reliable, and clean
This desire for clean energy options has challenged government and industry to create innovative technologies and market drivers. Starting from the 1970s, fossil fuel fired plants began adopting environmental technologies to reduce known pollutants. Concurrently, innovators continued to improve on alternative technologies to derive electricity from renewable/non-carbon generating sources. Momentum has been building on both fronts, and government and industry should continue to support a diverse portfolio of affordable, safe, reliable, and clean power generators.
Fossil fuels will continue to play a large role in power generation around the world, and plants will need new technologies to capture CO2 from the exhaust and safely store it away from the atmosphere. Although a tall order, government support and technological improvements have already driven the deployment of a few large-scale carbon capture, utilization and storage (CCUS) projects. An added bonus, carbon capture can support an established method of oil production that promotes greater energy independence, especially in the U.S.
Carbon capture, utilization and storage – reducing carbon footprint and increasing energy independence
At the moment, the largest market for CO2 is enhanced oil recovery (EOR). Oil producers have used CO2-EOR as a method for reviving old oil fields since the 1970s, particularly in the Texas Permian Basin where a network of CO2 pipelines transport CO2 from natural and man-made sources to the oil fields. With EOR, revenue from oil sales can support the required investment of CCUS at the power plant, while domestic oil production can help replace reliance on imports. In the future, we believe that innovators will continue to develop new uses and markets for CO2.
Similar to EOR, aspects of carbon capture technologies have been around for many decades. For example, amine gas treating plants have been used since the 1940s to remove hydrogen sulfide and CO2 from natural gas. Many companies, including MHI, have been improving amine gas treating technologies so that they can efficiently capture CO2 from combustion gases. In 1999, we successfully deployed our first carbon dioxide recovery plant to capture CO2 from a natural gas furnace in Malaysia to produce urea. Since then our technology, jointly developed with Kansai Electric Power Co., has been installed in a dozen plants, improving the technology along the way.
The challenge for carbon capture on power plants is scale. Carbon capture from power plants could be ten times as large as plants installed for other industries. Recently, two large-scale first generation projects using amine treating technologies have been deployed, including NRG and JX Nippon Oil & Gas Exploration's Petra Nova project. This project is not only the largest deployment of MHI's carbon capture technology, it is the world's largest CCUS project on coal-fired flue gas to date.
The facility captures more than 90% of the CO2 from a 240 MW slipstream of coal exhaust with no effect to the original power plant. The project removes up to 1.6 million tons of CO2 from coal generation each year and is expected to boost production at West Ranch oil field in Texas from around 300 barrels per day to up to 15,000 barrels per day.
According to U.S. Secretary of Energy Rick Perry, the Petra Nova project "demonstrates that clean coal technologies can have a meaningful and positive impact on the Nation's energy security and economic growth."
The project was selected by the Department of Energy (DOE) to receive $190 million as part of the Clean Coal Power Initiative Program (CCPI), a cost-shared collaboration between the federal government and private industry. The collaboration began in the early stages of the project, which contributed greatly to its success.
It is clear that CCUS technology, as demonstrated by the Petra Nova project, can help power generators reduce their carbon footprint and promote energy independence through increased domestic oil production.
Moving toward greater sustainability
At Mitsubishi Heavy Industries Group, we believe that the country's dependence on fossil fuels is not going to diminish, or at least not in the near future. Even so, with a focus on improving operational efficiency and reducing carbon emissions, our energy portfolio of products and services supports growth that is environmentally and socially sustainable.
Technology like ours is helping to build the momentum toward a cleaner, more sustainable power industry. When society demands solutions to pressing energy and environmental challenges, the private sector can deliver.