Building the future of MHI Group with the power of design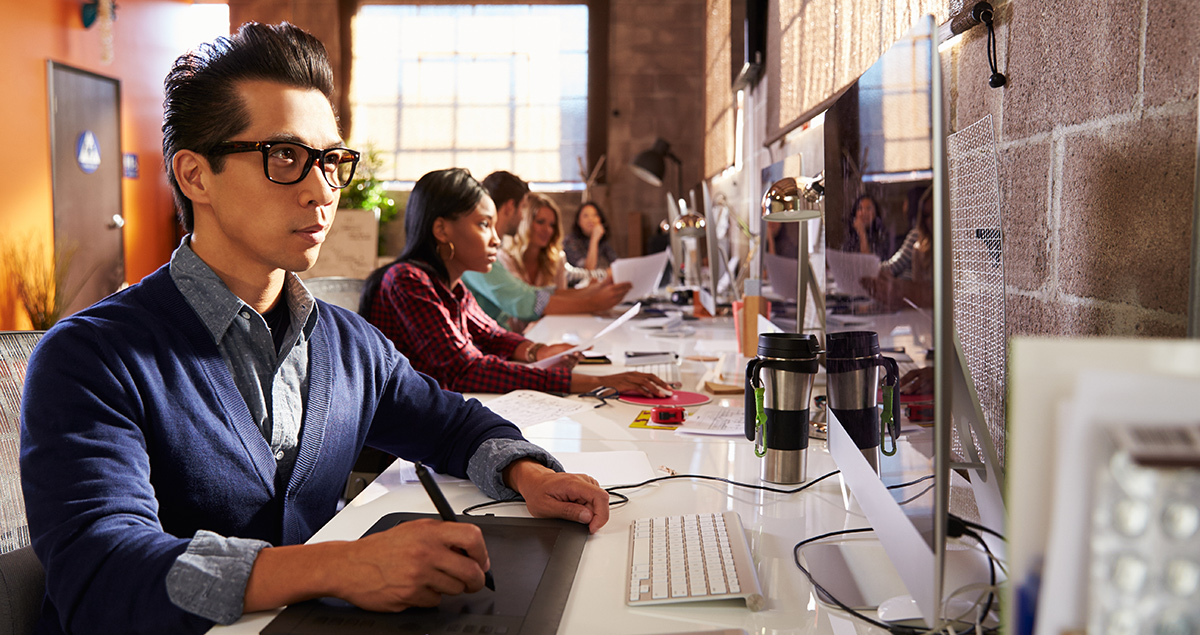 Q. Can you tell us about your job?
I have helped MHI Group's manufacturing by designing many different products. This includes my work involved with cruise ship interiors, air-conditioners, engines, machine tools, the ASTROCAM, SHINKAI 6500 controller, forklifts, special vehicles, naval ships, MRJ and more… I also design presentation materials for the top management and exhibition rooms. I am always working with my hands. No matter what you're making the design process itself is always the same because it always starts from zero. The first thing I do is draw a sketch, sometimes a dozen times, searching for the best shape to fulfil the functions of the product. When considering design, I also have to find the best combination of several factors including the manufacturing period, cost, manufacturability and weight. The primary duty of a manufacturer is to deliver a product, so I can't just pursue my own satisfaction in design. One of the great things about my job as a designer is that I have to generate ideas that meet challenging conditions. For example, when designing a box, I wanted to make it softer by adopting a curved design on the corners connecting each face, but the time and cost required made following this option difficult. So I began considering other options and came up with the idea to adopt the multi-folded design on the corners, which turned out to be a much softer design than any previous options. Recently I joined the ferry customer value creation project in Shimonoseki and am proposing new values we can offer in the guest room and public space of the ferry.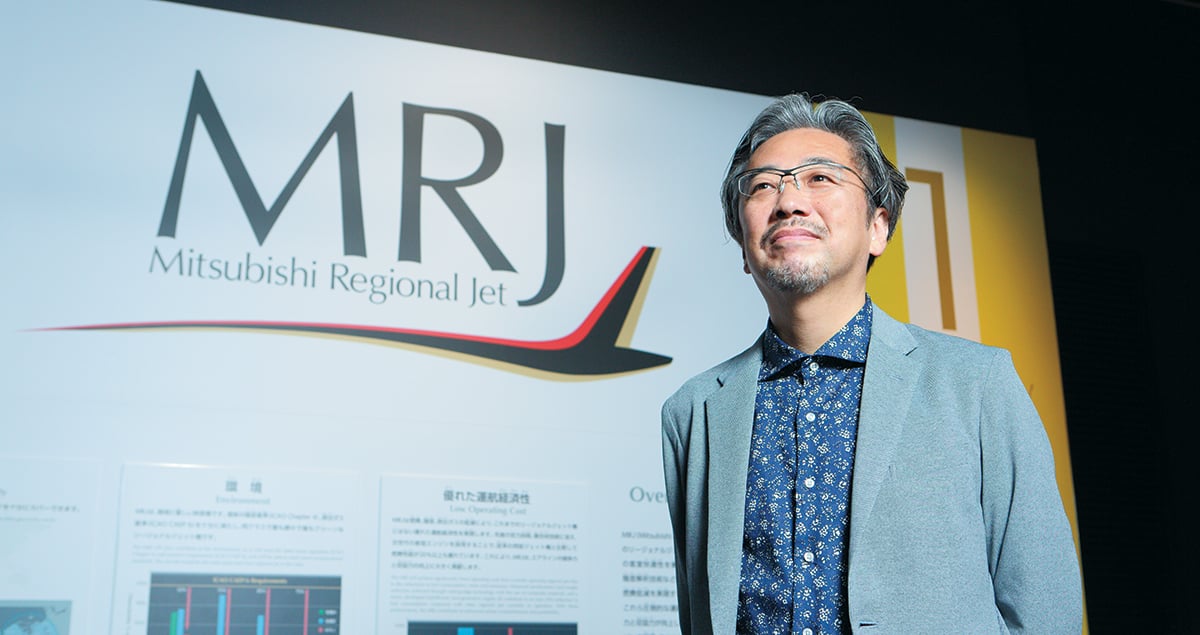 Q. What would you say is the most appealing point about the MRJ design?
I joined the MRJ project in 2007 and offered my design ideas for branding, coloring, exteriors and interiors of the MRJ. As for the shape of the aircraft nose, I discussed options with experts from aerodynamics until we found the most functional design. The design of MRJ was inspired by the Katana, a Japanese sword. I was captivated by its shape and beauty; the sheer simplicity shows that it was designed for only one purpose. I incorporated many innovative functional designs for the aircraft, from light distribution to comfortable seats based on ergonomics, the shape of the cabin and more. As for the design motif, I adopted a bit of Japan's unique aesthetic taste, such as Mt. Fuji, traditional dry landscape garden and Kabuki, with an aim of creating a place that people can enjoy.
Q. What motivates you at work?
Since I was a little I always wanted to do what I enjoy most as my job and now my dream has come true. The best part of this job is when I see the smiles on peoples after showing them my new ideas and beautiful designs. On the other hand, many of MHI Group's products are used for decades, so if I make a design that I am not completely satisfied with, I will be reminded that I have to continuously step up my game every time I see it.
Q. What are your goals for the future?
As an in-house designer, I want to make better designs for all the products of MHI Group. I am happy to say that more and more people in the company have come to understand the importance of design and they often asked me for help, which is very encouraging. As we go forward the Marketing & Innovation Headquarters will focus more on developing 'advanced design.' This will require thinking about a new designs and services for the future of MHI Group and sharing these ideas. I want to help create a new generation through design