A vital but neglected market: bringing new value to regional aviation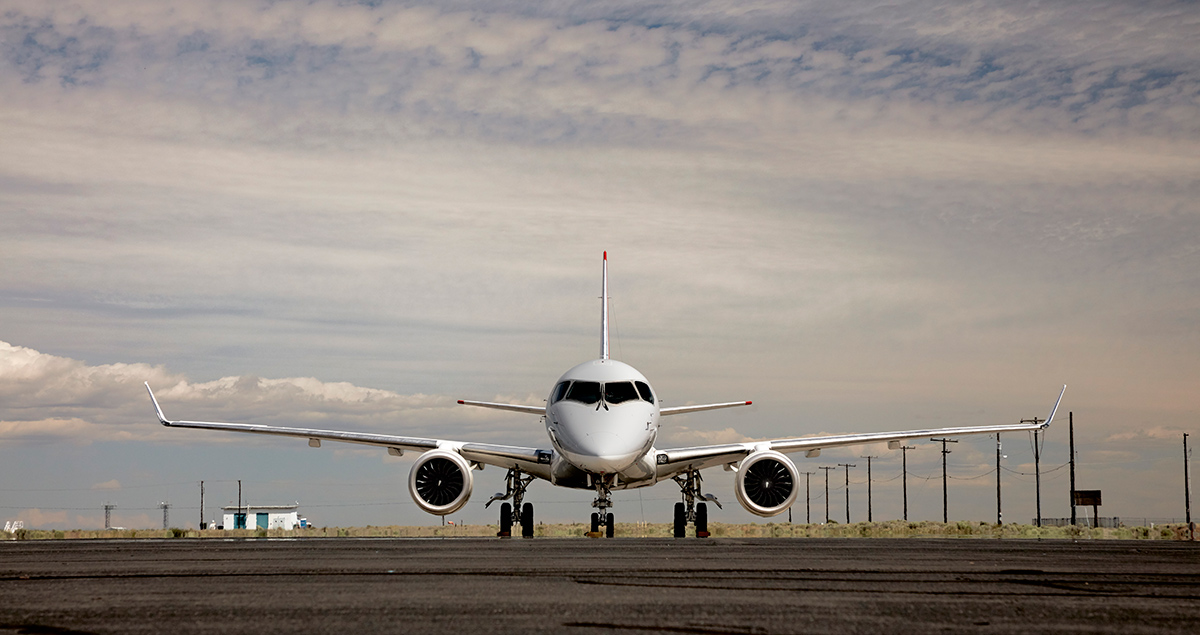 This is an exciting time for Mitsubishi Aircraft Corporation. It has been a year of significant progress for us, from receiving Type Inspection Authorization and beginning type certification testing, to making investments to strengthen core commercial functions of our company. We've undertaken a great deal of hard, but productive, work optimizing our products and building the team that will bring them to market.
These advances are indicative of an accelerated pace of development in our company. This hard work both reflects and reveals new perspectives about the market. These insights reinforce our strong belief that there is true potential in regional market and that we're only beginning to scratch the surface of a step-change in the category. Among the key trends guiding our strategy moving forward are:
Airlines are focused on meeting rising passenger expectations
Expectations in travel experience are changing, driven by the future generation of passengers. Airlines are keeping up by focusing on passenger experience, as evidenced by investments in cabins, terminals, in-flight entertainment, and more amenities. But it has been especially difficult to drive improvement in the regional category because current aircraft options force them to make a choice – better passenger experience or lower operating costs. Either, not both. Operators are eager for a solution to this compromise, which is a barrier to truly excellent curb-to-curb passenger experience.
Demand in the regional segment is strong, and urgent
We maintain a forecast for at least 5,000 aircraft in this category during the next 20 years as existing aircraft age and begin to retire in the United States and as regional connectivity continues to grow globally. Demand is healthy and will only increase given the right product. The opportunity for replacing regional jets with a solution that paradigm-shifts expectations of airlines and passengers is compelling.
Despite this demand, incumbent OEMs have lost focus
Regional aviation is vital to connectivity, but neglected. The OEMs serving this market have looked past this category, treating it primarily as a stepping stone to bigger markets or seeking an exit from it altogether. They have treated the category as low value, failing to deliver new solutions that would enhance airlines' business performance. As a result, current aircraft in the sub-100 seat segment aren't optimized for either the current or future needs of airlines. These are strategic misjudgments by these companies, which do not reflect the underlying opportunities and needs in this segment.
What all this means is that Mitsubishi Aircraft Corporation's opportunity has never been clearer. We consider the status quo in this segment to be unacceptable for airlines and their passengers, and we are committed to changing it. The convergence of these factors at this moment puts success within reach for us to deliver on that promise.
We have a very clear opportunity to become a foundational OEM in this segment. It is in fact a very attractive market defined by untapped growth potential. Regional aviation shouldn't be second to mainline travel, it has the opportunity to provide an overall better passenger experience. We are best positioned to take advantage of these trends and establish a leading long-term market position that will create the competition needed to push regional aviation forward. For us, this proposition isn't about getting into another category, it's about bringing a higher level of value to a neglected and undervalued market segment.
How we achieve this requires hard work in developing a family of aircraft that provides airlines with what they need and building a global company that supports that. We can help deliver on the brand experience that our customers have always wanted to deliver in this category and improve their business performance. No compromises.
As we enter a new phase in the history of our company, we are refreshed. We have a renewed sense of purpose. One centered on the positive change we can make for millions of passengers that fly a regional route every year.
And we're busy making that a reality. We're looking forward to sharing some exciting developments regarding our company and family of aircraft very soon.