Backing up the renewables revolution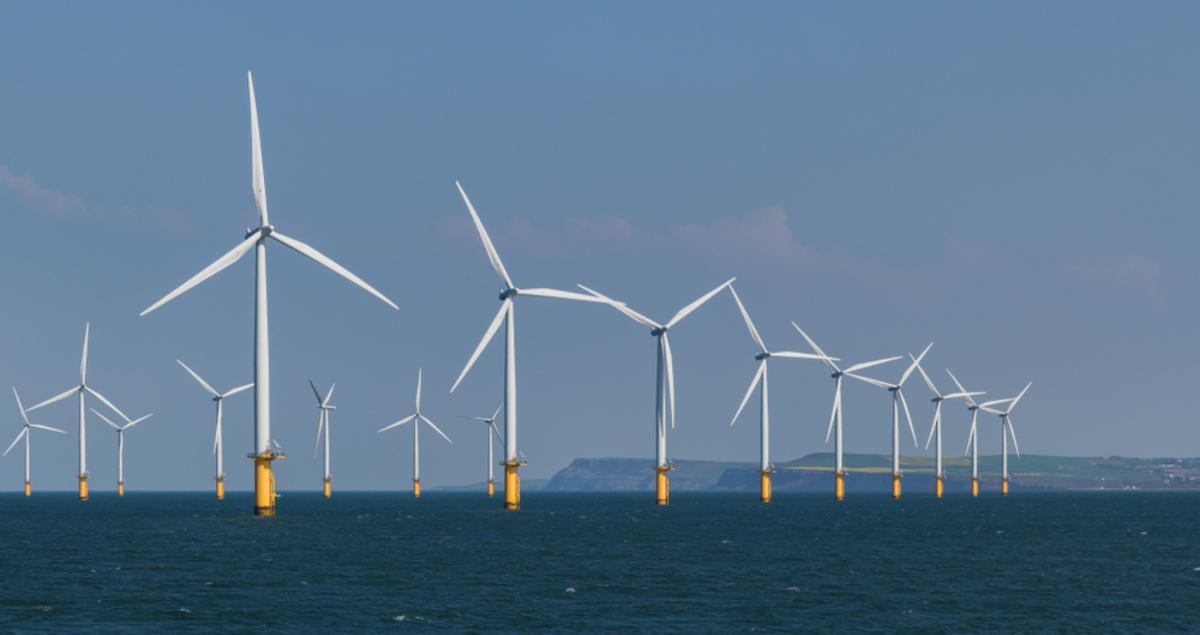 As the transition to more sustainable forms of energy gains momentum, the sight of wind turbines whirring in the breeze is becoming more and more common, on land and at sea.
Since wind turbines were invented back in the late 1880s, their designs have become incrementally bigger, stronger and more powerful.
But did you know that every wind farm requires a substation to harvest the electricity generated by individual turbines, and as a backup power source in case of outages?
Here's why.
Farming wind power at Dogger Bank Wind Farm
The world's largest offshore wind farm is being built about 130 kilometers off England's northeast coast on an isolated sandbank called Dogger Bank in the North Sea. Dogger Bank is coming together in three stages and will have installed capacity of 3.6GW once operational — enough to provide up to 6 million homes with power. It's a joint venture between SSE Renewables, Equinor and Vårgrønn.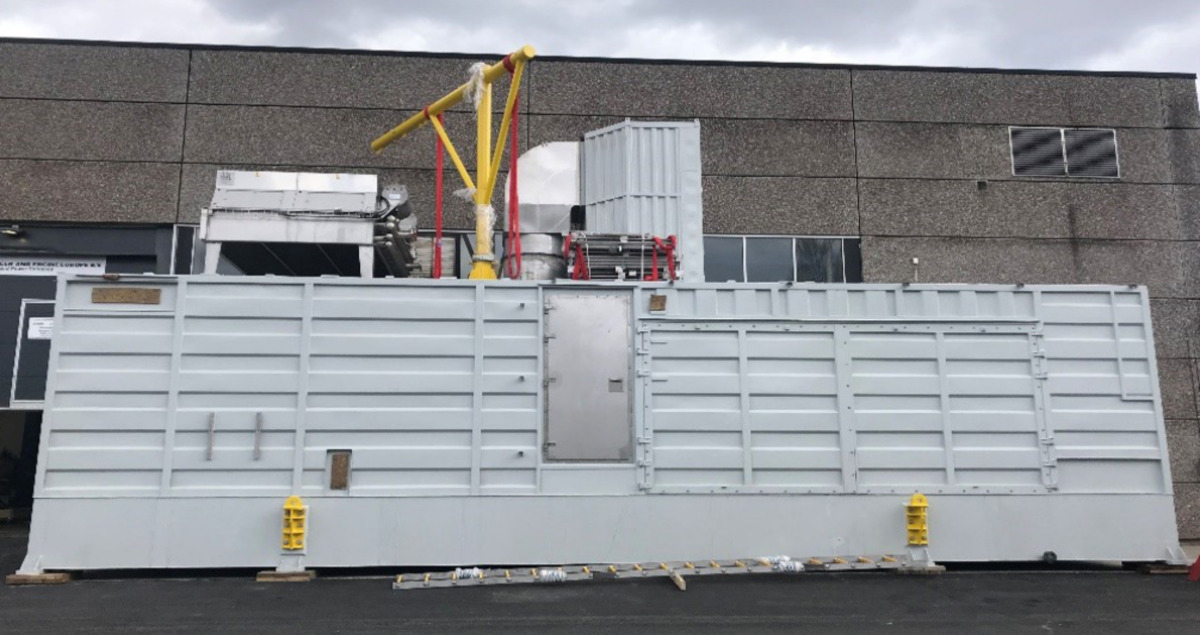 Supporting all three phases of the project, Mitsubishi Turbocharger & Engine Europe (MTEE) is supplying marine generator sets that will be part of the unmanned offshore substations.
These containerized marine generator solutions will be fully automated and provide emergency power to ensure the offshore substation can still operate in the event of a power outage.
How a wind farm substation works
Building a substation is a necessary part of a wind farm project: to stabilize and maximize the voltage of power generated, reduce potential electrical losses, and transmit the energy generated to shore.
One part of the substation is its generators, which can support the entire lifecycle of a wind farm's operations by performing several functions.
As mentioned, once wind farms come online, they must supply power continuously and have backup systems in place to avoid supply outages. Automated generators can be one solution.
When there is insufficient wind energy available, generators are activated to quickly restore power for the substation to operate all essential systems, including control systems, security mechanisms and communications equipment, and to avoid supply disruptions.
But their supporting role doesn't stop there.
Generators could also be used to power construction equipment when turbines are being assembled and installed, during testing before they go live, and to conduct maintenance work. And in remote onshore areas, they can get turbines online before a grid connection is available.
This form of backup power can be scaled to meet the specific needs of each project.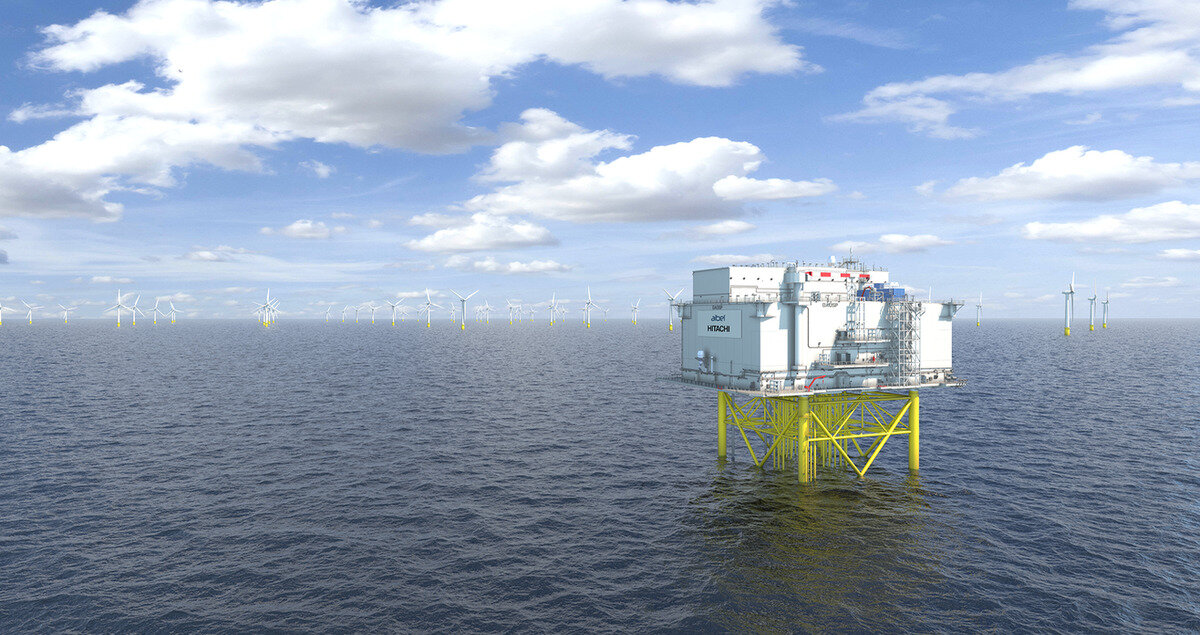 Connecting renewable energy networks
Going behind the scenes of the energy transition reveals several other hidden or out-of-sight technologies that are enabling the rise of renewables.
A key part on the wind farm stage is played by electrical interconnectors. These high-voltage cables connect wind farms to power grids and enable surplus renewable energy to be moved between countries.
The world's longest undersea connector cable stretches across 724 kilometers of seabed in waters up to 600 meters deep, to link the UK with Norway. This point-to-point connector enables surplus wind power from the UK to be exported to Norway, and lets surplus hydropower flow in the opposite direction.
Multipurpose connectors can also act like a green energy hub, tying together clusters of wind farms in a way that helps improve energy security and increases access to clean energy.
Hybrid power plants in remote regions or islands
Advanced hybrid power plants are also helping increase access to sustainable electricity, particularly for communities in remote parts of the world with no grid connection.
The Eblox triple-hybrid system by Mitsubishi Heavy Industries Engine & Turbocharger (MHIET) combines solar energy, battery storage and engine generator backup power to optimize the use of renewable energy through a proprietary control system called Coordy.
Solar panels harvest the sun's energy to supply power and charge the batteries, which provide power when there is insufficient sunshine. Once the battery storage is fully depleted, such as during the night, generators kick in to recharge the batteries and ensure power.
These are just a few examples of how hidden or less prominent technologies are underpinning the transition to clean energy and keeping net zero ambitions within reach.