A novel look at metallurgy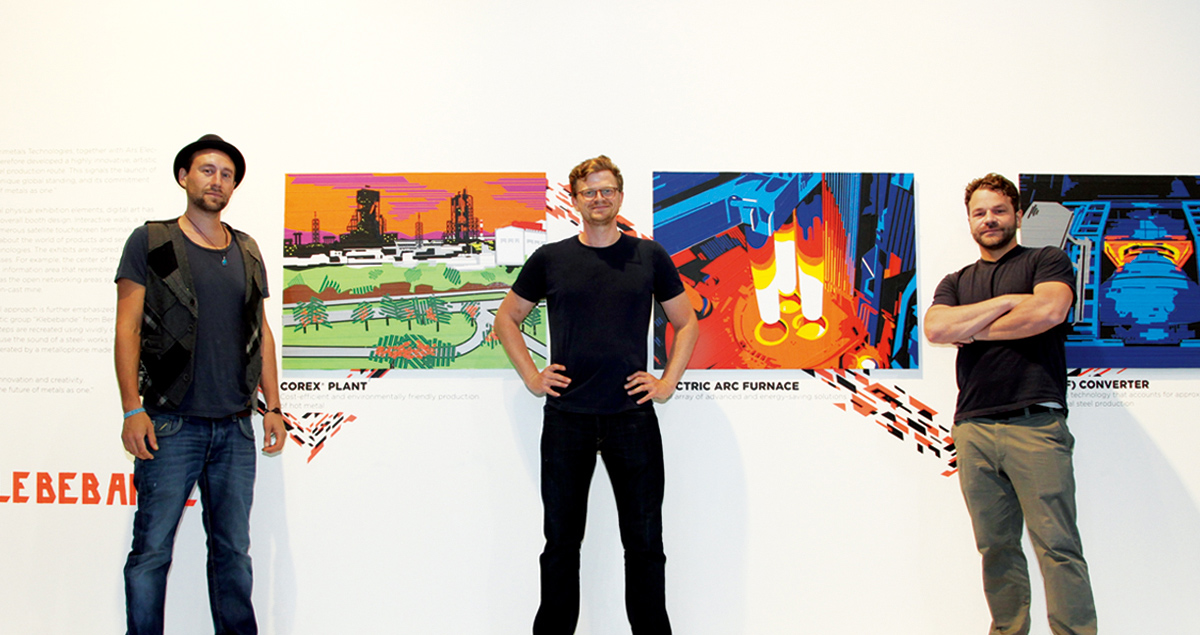 METEC — The Bright World of Metals Technologies — is a major industrial trade fair that brings together the movers, minds and technologies that are redefining the knowhow required to make steel mills more productive, produce higher quality metals for all types of uses, and comply with environmental and safety regulations. Attended by machinery and technology providers, mill operators and downstream metals purchasers, METEC is more than a sales conference, it's a forum for pivotal presentations and intensive dialogue between exhibitors and visitors from around the world on business developments and economic and quality enhancing advances in steel production and processing.
When Primetals Technologies Limited, a member of Mitsubishi Heavy Industries Group, planned its stand for METEC 2015, the company decided to create a stark contrast to the fully digital, interactive installations inside its stand by embellishing the exterior with purely analog, but highly relevant and thought-provoking artwork. A team of tape artists known as Klebebande Berlin was commissioned to create steelmaking themed works of art. Using vividly colored strips of tape, Nikolaj Bultmann, Bodo Höbin and Bruno Kolberg visualized various process steps of iron and steel production in a highly original and creative way, and crafted them in real-time during the event, which took place last year in June, in Düsseldorf, Germany. The team attracted an enormous amount of attention from curious exhibition visitors, while the resulting works of art demonstrate an entirely new perspective on the world of iron and steel making.