3 Lessons from heating and cooling Japan's Minato Mirai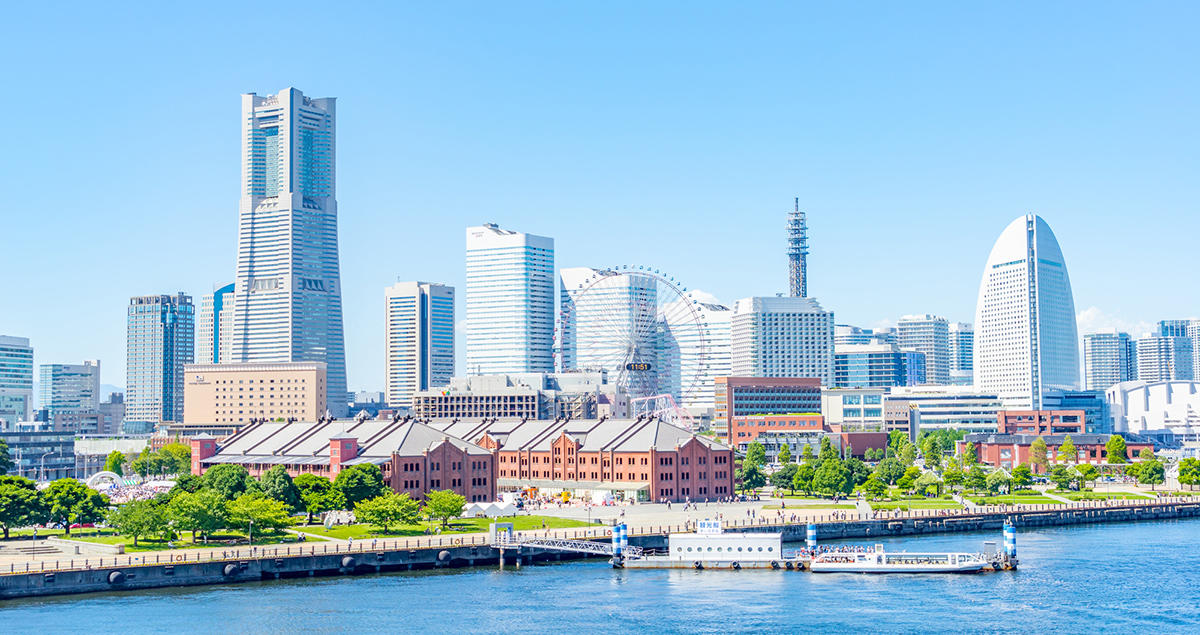 Minato Mirai 21, often simply known as "Minato Mirai," is the central business district of Yokohama, Japan, and home to the Yokohama Landmark Towers, one of the country's tallest buildings, as well as the Pacifico Yokohama convention center and numerous office buildings, residential buildings, commercial facilities and a hotel.
The seaside urban area, with a striking, futuristic skyline, began development in the 1980s. Originally, Minato Mirai, which means "harbor of the future," was designed to connect the Kannai area and the area around Yokohama Station -- both traditionally important commercial centers -- and today, it serves as an example of a large master-planned development; the design carefully accounts for future needs and building challenges.
As a heat source equipment manufacturer, Mitsubishi Heavy Industries Thermal Systems has played a major role in the heating and cooling systems in this region for more than 30 years.
Here are three key learnings shared by Minato Mirai 21 District Heating and Cooling Co., Ltd that apply to any large-scale heating and cooling project:
1. Foundational planning at launch ensures successful integration.
The Minato Mirai 21 area is the result of decades of planning and building. From day one, a critical consideration taken was what the future might hold for design and development -- and the impact that would have on heating and cooling. By incorporating these considerations into development from the start, it was easier to expand regional conduits throughout the district because they lay a common duct for future expansion. The gradual development of the area has enabled the latest and most efficient equipment to be installed, improving energy consumption for the entire area.
No matter the size of the project, it's challenging to plan for the long term at the beginning. However, putting in place safeguards early on that allow for expansion, change and the flexibility to respond to later challenges positions a project for success in the future.
2. Timing is critical in preparing for renewals.
In a high-profile and high-traffic area such as Minato Mirai 21, any plant renovations or renewals undoubtedly have to take place without causing downtime. This is not a small feat given the size and scale and the need for critical systems like heating and cooling to stay running, particularly during peak times. Any renewals or replacements require careful planning -- such as considering when the total load is low.
Not every project or every system has the potential for downtime to cause major issues, but it's important to choose a careful plan nonetheless for renewals.
3. Long-term monitoring of Coefficient Of Performance (COP) and CO2 emissions enables ongoing improvement.
As energy technology and needs change, improvements must continually be made. However, these changes and implementations cannot occur without a clear view of historical performance to identify areas for improvement.
Compared to 10 years ago, the Minato Mirai 21 DHC Plant has shown a 15 percent increase in COP and CO2 emissions have decreased by 15 percent as a direct result of the introduction of the variable speed inverted centrifugal chiller. Ongoing monitoring of this environmental and energy impact has enabled future modifications and pivots in planning, installation and renewals.
A key element of planning any project, no matter the scale, is determining what types of long-range data should be monitored and collected to inform future system changes.
The typical heating and cooling system plays an indispensable role: It protects people, places and goods. So the prospect of downtime is challenging. As energy needs change and technologies evolve, new system implementation and renewals are unavoidable. However, with careful project planning from the start, these can be navigated swiftly -- always with an eye towards the future of the project.