U.S. Emissions Set to Decline But Global Pledges Fall Short of Climate Goals, U.N. Says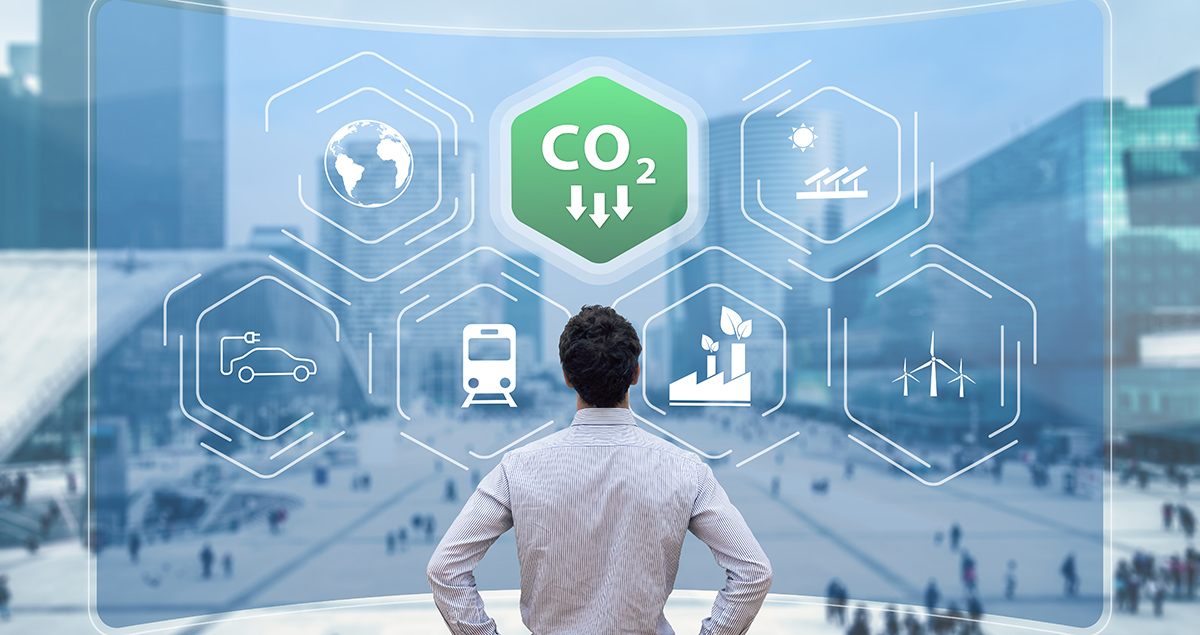 This article was licensed through Dow Jones Direct. The article was originally published on Dow Jones Institutional News.
U.S. emissions of planet-warming greenhouse gases are projected to decline in the next several years after passage of legislation subsidizing renewable energy, the United Nations said, but global action remains too limited to slow climate change.
The gap between cuts pledged by 166 nations, including the U.S., and their current emissions puts the world on track to warm 2.5 degrees Celsius, or 4.5 degrees Fahrenheit, by the end of the century, a U.N. report released on 27th October estimated. To forestall the worst effects of climate change and hold warming to 1.5 degrees Celsius above preindustrial levels, nations must cut their use of fossil fuels by 45% by 2030, the report said.
The U.N. report analyzed climate plans submitted by each nation, including 24 that were updated since last year's climate summit in Glasgow.
"Only a root-and-branch transformation of our economies and societies can save us from accelerating climate disaster," said Inger Andersen, executive director of the United Nations Environment Programme, which published the emissions-gap report.
Nations can make these changes by using less fossil-fuel energy in the electricity, industry, transportation and buildings sectors -- as well as in food and agriculture, which account for about one-third of greenhouse gas emissions, the report said.
The U.N. report concludes current commitments will increase carbon emissions by 11% by 2030, compared with 2010 levels. The estimate is an improvement from last year's report, which found countries were on a path to increase emissions by 14% by 2030, compared with 2010 levels.
Still, progress since the Glasgow summit last year has plateaued, said Taryn Fransen, a lead author of the report and senior fellow at the World Resources Institute.
Ms. Fransen said the goal of the report is transparency and accountability, since pledges made at an earlier climate summit in Paris in 2015 are nonbinding. "All we can do is shine a light on countries and whether they're doing what they committed to do," she said.
U.S. policies to reduce emissions, bolstered by legislation passed this year and in 2021, would put the country on track to achieve 80% of its Paris goal by 2030, Ms. Fransen said. Federal legislation signed this year allocates $374 billion to subsidize clean-power generation, electric vehicles and upgrades to reduce emissions at homes and businesses.
Representatives will gather at a climate summit in Egypt next month to hash out details of how they plan to achieve their commitments. One point of conflict will be demands by developing nations for money from industrialized nations to pay for economic damage that has already occurred from floods, droughts and powerful storms linked to climate change.
The U.S. remains the world's largest per capita emitter of greenhouse gases, according to the U.N. report, while China is the biggest overall emitter. Collectively, members of the Group of 20 industrial and developing nations emit 75% of greenhouse gases globally.
Ms. Fransen said China hasn't updated its pledge since the 2021 Glasgow summit and hasn't detailed how it will reduce emissions of methane, a greenhouse gas that is 25 times as potent as carbon dioxide in warming the atmosphere over 100 years, according to the U.S. Environmental Protection Agency.
"There's still significant room for China to move and go further," Ms. Fransen said.