Transforming carbon dioxide into an asset through innovation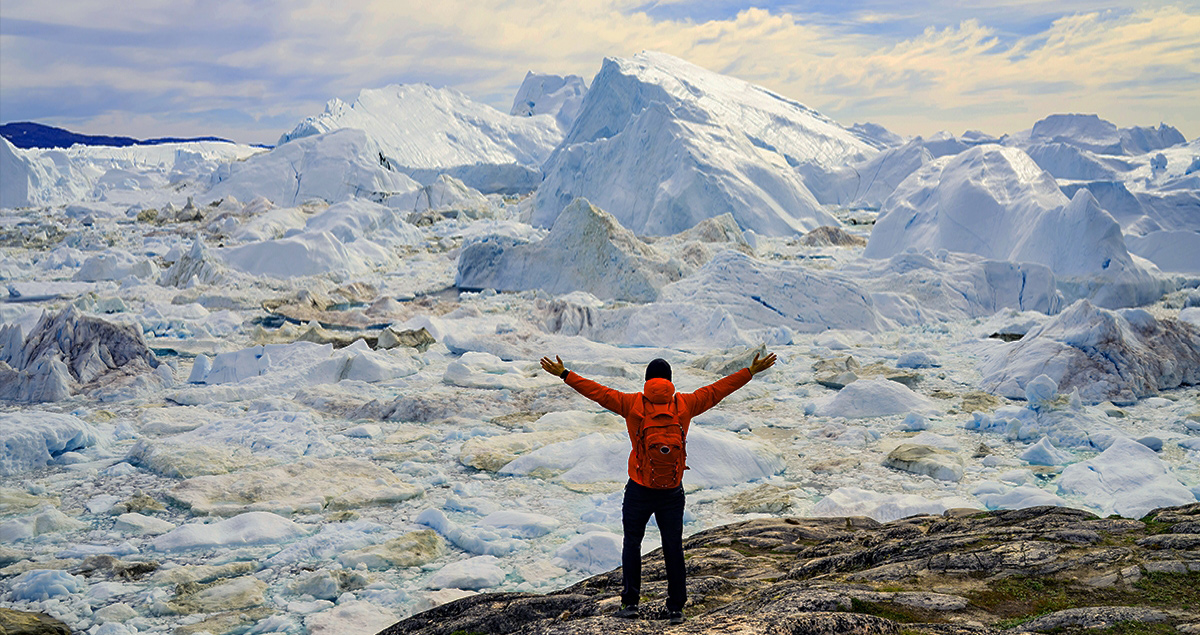 This article was first pubished on Bloomberg.
In the global drive to achieve net zero carbon emissions, no hurdle looms larger than decarbonizing the power and heavy industry sectors, and few challenges present a greater opportunity.
Power generation and heavy industry sectors including steel, cement and chemicals account for nearly two-thirds of global CO2 emissions. While advances in technology promise to clean up these hard-to-abate sectors, the energy transition will not happen overnight. Intermediary technologies will play a central role in protecting our planet as we transition.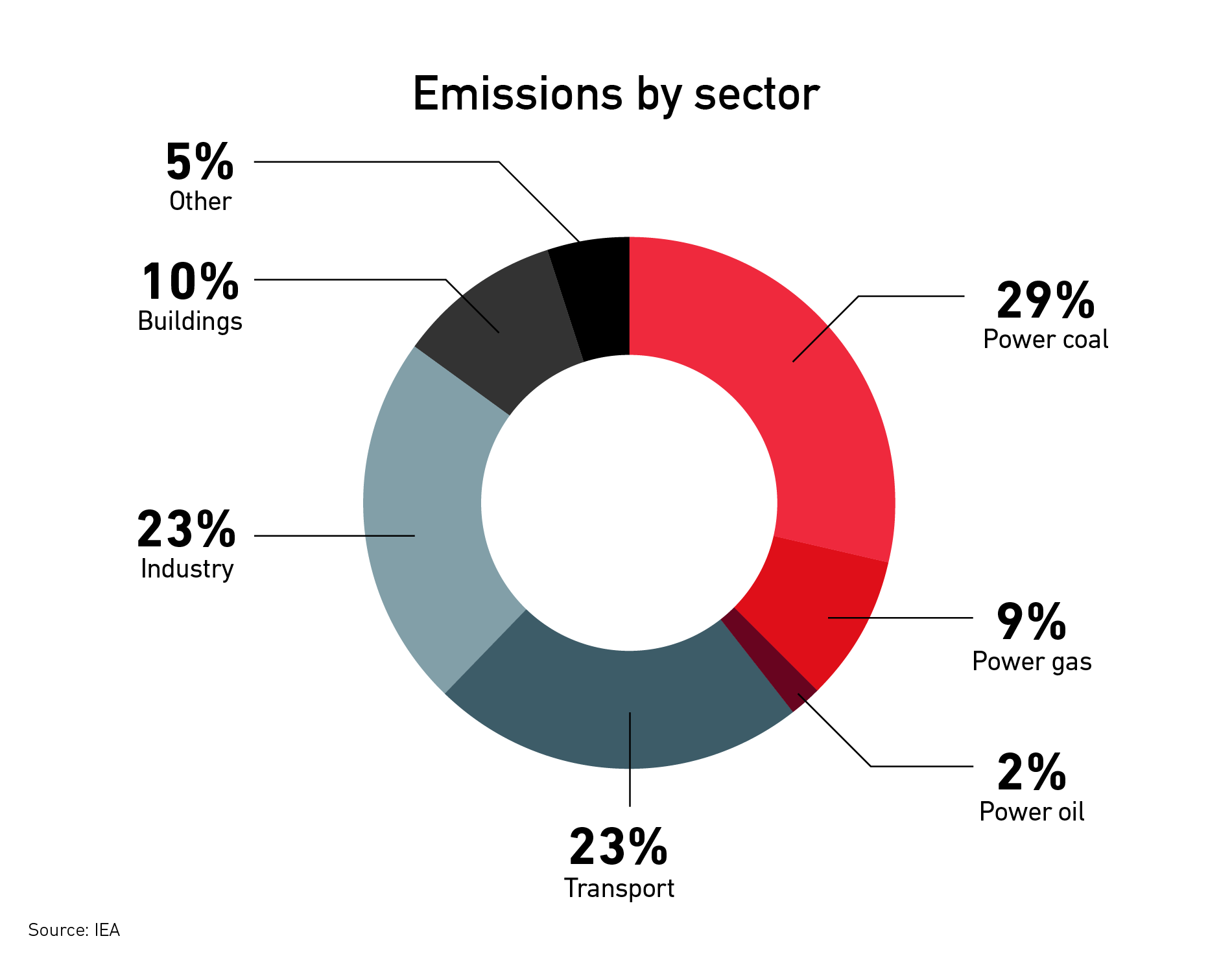 Technologies for capturing CO2 such as Carbon Capture, Utilization and Storage (CCUS) and Direct Air Capture (DAC) are vital to decarbonize these sectors and reach net zero emissions by 2050. CCUS, for instance, provides a means to address emissions in hard-to-abate industry sectors. It also provides the only path to quickly scale up hydrogen production by creating "blue" hydrogen from natural gas and sequestering its carbon component.
Stronger investment incentives and climate targets are building momentum behind CCUS. Yet global CO2 capture capacity is far from where it needs to be. In order to achieve net zero carbon emissions by 2050, the global annual CO2 capture capacity must increase from 0.04 Gigatonnes (Gt) today to 7.6 Gt.
"We are responsible for the market-leading share of the carbon capture to date," says Kentaro Hosomi, Chief Regional Officer EMEA, Mitsubishi Heavy Industries (MHI).
"We have long seen the potential of the technology and its impact on reducing emissions. But while we see the potential, we have asked ourselves, what will it take for carbon capture technology to really grow into the role it needs to play for all of us to reach Net Zero? How can we develop an end-to-end CO2 value chain where captured carbon is reused in industrial, agriculture and other applications?"
From Liability to Asset
The development of a positive CO2 value chain presents a much-needed catalyst. Creating a chain where captured carbon is re-used in a range of applications could turn CO2 from a liability into an asset. For instance, farmers can use CO2 to help boost plant growth, while the chemical industry can use CO2 as an input when creating alternative feedstock to produce a variety of materials.
Much of the technology to capture CO2 and convert it for re-use already exists, but major challenges remain to scale up projects and reduce costs. Among them, new infrastructure is needed to track, transport and store the captured CO2 in order to develop a commercial-scale CO2 value chain. Policy and coordination can change that.
"We need government support to realize this industry at a commercial scale," Hosomi says. "Some of the funding must come from government. And we must create a platform that fosters transparency around how the funds are used and who benefits."
The UK government, for instance, is investing up to £1 billion to support the creation of a CO2 value chain in industrial clusters across England, Scotland and Wales. That includes an £800 million UK CCS Infrastructure Fund offering grants and subsidy support for the Bioenergy with Carbon Capture and Storage (BECCS) pilot facility at the Drax power station near Selby, North Yorkshire, part of the Zero Carbon Humber project.
Combining CO2 streams from multiple emitters in industrial hubs such as the UK's East Coast Cluster offers a range of benefits, such as obtaining economies of scale for the plants, pipelines and other infrastructure needed, and reducing economic risk. Furthermore, existing oil and gas infrastructure can be used to the benefit of everyone in the cluster. Going forward, the approach taken in the UK may well turn into a model for other regions of the world.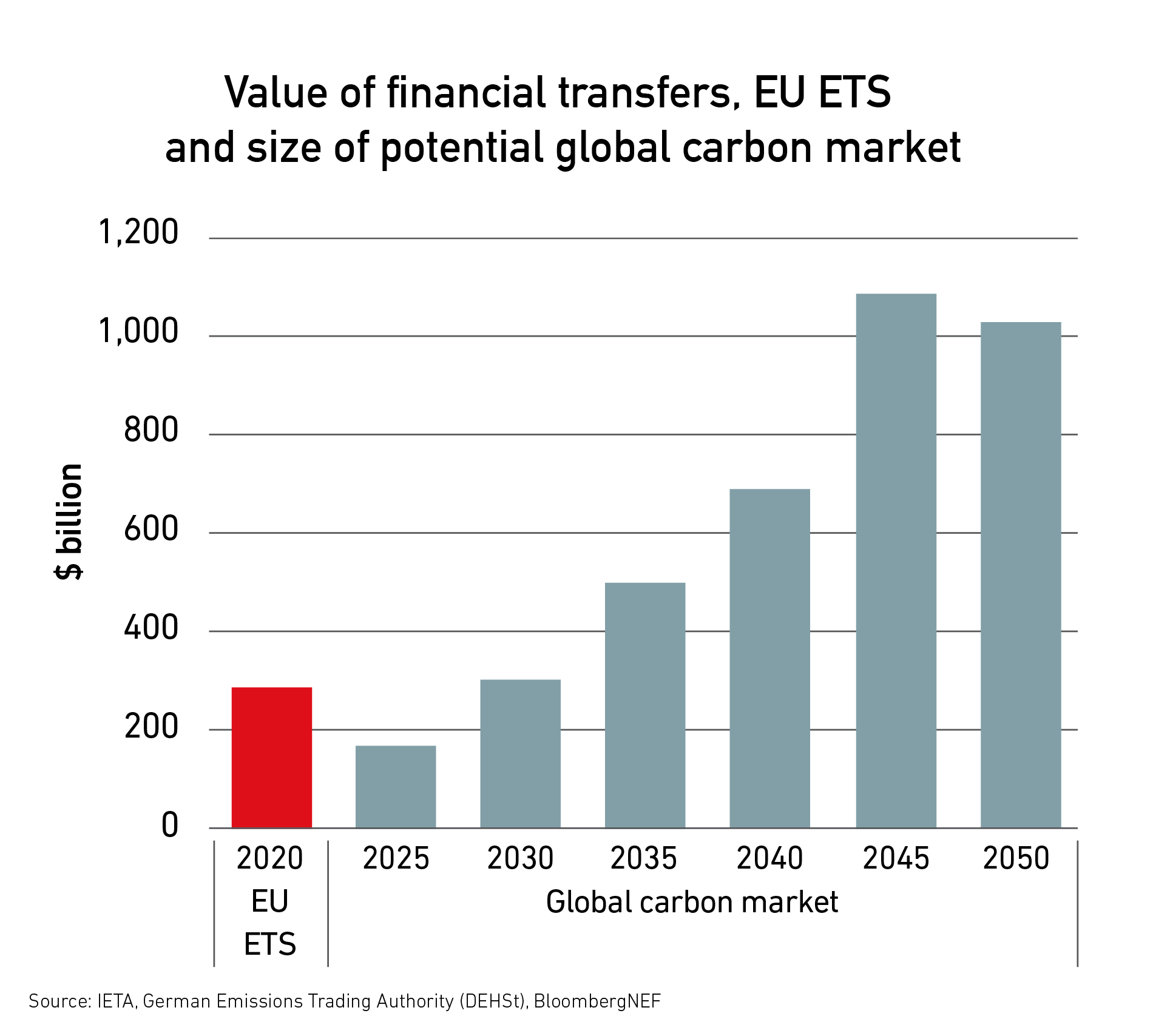 First, the world must put the other pieces of the CO2 value chain puzzle in place. Building an interconnected CO2 value chain requires digital solutions to facilitate how captured CO2 is tracked, transported and traded. And turning CO2 into a tradable commodity involves placing a value on reducing emissions.
Here, too, there is ample incentive. Unlocking global carbon trading could allow financial transfers to exceed $1 trillion per year by 2050. European carbon prices reached record highs above 90 euros per metric ton of CO2 in December, sustaining upward momentum after Germany's new government said in November that it would consider a national long-term price floor.
The scaling up of technologies and markets that can utilize CO2, such as synthetic fuels, chemicals manufacturing and sustainable cement production is also vital to realize the full potential of a CO2 value chain. As the global energy transition advances, more applications could stimulate demand for recycled CO2.
Realizing the CCUS Opportunity
Recent activity from Mitsubishi Heavy Industries (MHI) underscores the possibilities of a CO2 value chain. As part of Zero Carbon Humber, MHI partnered with Drax to deploy MHI's CO2 capture technology at its power station. That includes the use of MHI's KS-21 -- an amine-based solvent that demonstrates lower volatility, greater stability against degradation, less environmental impact, reduced operating costs and other economic benefits compared to previous versions.
By deploying BECCS technology, Drax aims to go further -- becoming carbon negative by 2030. Drax is the first company to sign a contract to deploy carbon capture technology at scale in the UK. The project combines MHI's proven and world-leading technology with offshore geological storage under the North Sea, helping the UK achieve its target to cut carbon emissions by 78% by 2035.
While there is still much work to be done in order to fully realize CO2 value chains, the potential is enormous, and MHI's activities in the UK could well set the world on course to realize a cleaner future:
"Developing countries in Asia and Africa with large populations, for instance, have to further expand their industrial sectors while meeting the decarbonization targets set at COP26," Hosomi says. "Right now, the UK is leading the world in the cluster-based model of capturing CO2 and building a value chain around it. If this business model proves successful, it could meet the needs of developing and developed countries around the world."