Singapore launches region's largest energy storage system operated by Sembcorp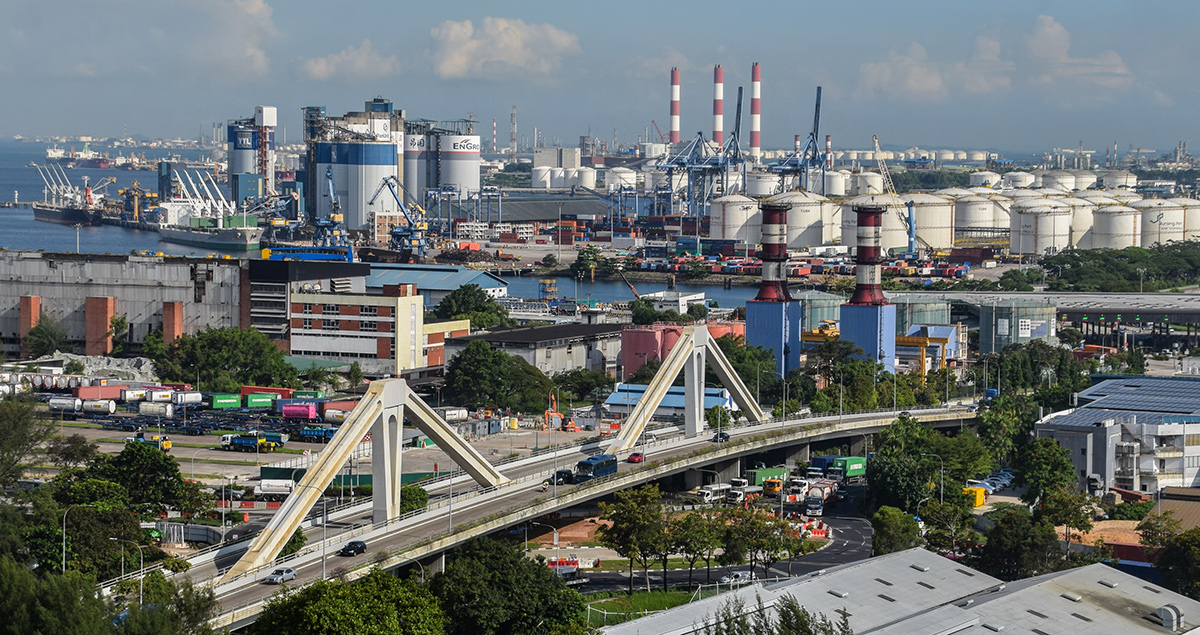 This article was licensed through Dow Jones Direct. The article was originally published on Business Times Singapore.
Singapore's clean energy efforts to maximize its solar power potential has made a big leap with the official opening of its massive energy storage system (ESS) of "giant batteries". It is the largest such facility in South-east Asia.
Located in Jurong Island, it is owned and operated by Sembcorp Industries.
The Sembcorp ESS spans 2 ha of land in the Banyan and Sakra region on Jurong Island.
Opened by Sembcorp and the Energy Market Authority (EMA) in February, it is deemed a game-changer for the city-state's goals to decarbonize its power sector as it aims to tackle the dilemma of weather-led intermittent solar energy.
In his speech to officiate the launch, Minister for Manpower and Second Minister for Trade and Industry Tan See Leng said: "With ESS, we can store excess power that is generated during peak production periods, for use at other times.
"This helps to maintain grid stability and reliability, and benefit consumers."
He added: "Singapore's small land size and geography limits our renewable energy options, but we are committed to play our part in the global effort to combat climate change."
Scaling up deployment of solar energy -- the city state's most viable clean energy source -- is a key initiative in Singapore's efforts to decarbonise its power sector.
After achieving a solar target of 350 megawatt-peak or MWp in 2020, the city-state has since doubled its capacity to more than 700 MWp of solar installed today, which makes Singapore one of the most solar-dense cities in the world. The country has set a target of 1.5 gigawatt-peak (GWp) of solar by 2025 and at least 2 GWp by 2030.
The utility-scale ESS has a maximum storage capacity of 285 megawatt hour (MWh), and can meet the electricity needs of around 24,000 four-room HDB households for one day, in a single discharge, according to a joint statement issued by Sembcorp and EMA.
The Sembcorp ESS uses lithium-ion batteries that have fast-response time, high energy density and high round trip efficiency. It can also provide reserves to the power grid, which frees up power generation plants to generate more electricity to meet national demand.
EMA chief executive officer Ngiam Shih Chun pointed out that with this large-scale ESS, Singapore has hit its target to deploy at least 200 megawatt-hour (MWH) ahead of time. EMA had previously targeted beyond 2025 to get to that point, as part of the nation's shift to renewables and to provide reserves to the national power grid, when needed.
The facility, which was commissioned in six months and began operations in December 2022, is the fastest in the world of its size to be deployed.
The Sembcorp ESS is an integrated system comprising more than 800 large-scale battery units. A central control system manages the batteries' charge and discharge cycles according to the grid's supply and demand. Live monitoring through extensive use of intelligent sensors, security cameras and dashboards tracks the key performance indicators to ensure safe, reliable and optimal performance.
Sembcorp already operates one of the largest fleets of ESS in the United Kingdom, said Sembcorp Industries group president and CEO Wong Kim Yin in the statement, adding that at 709MWh, Sembcorp is now one of Asia's largest ESS operators.
Dr Tan remarked: "I am heartened to note that Sembcorp has achieved this feat with more than 235,000 safe man-hours contributed by over 400 workers working onsite."