Rare Earth Find in Europe Lifts Hope for Shift Toward Clean Energy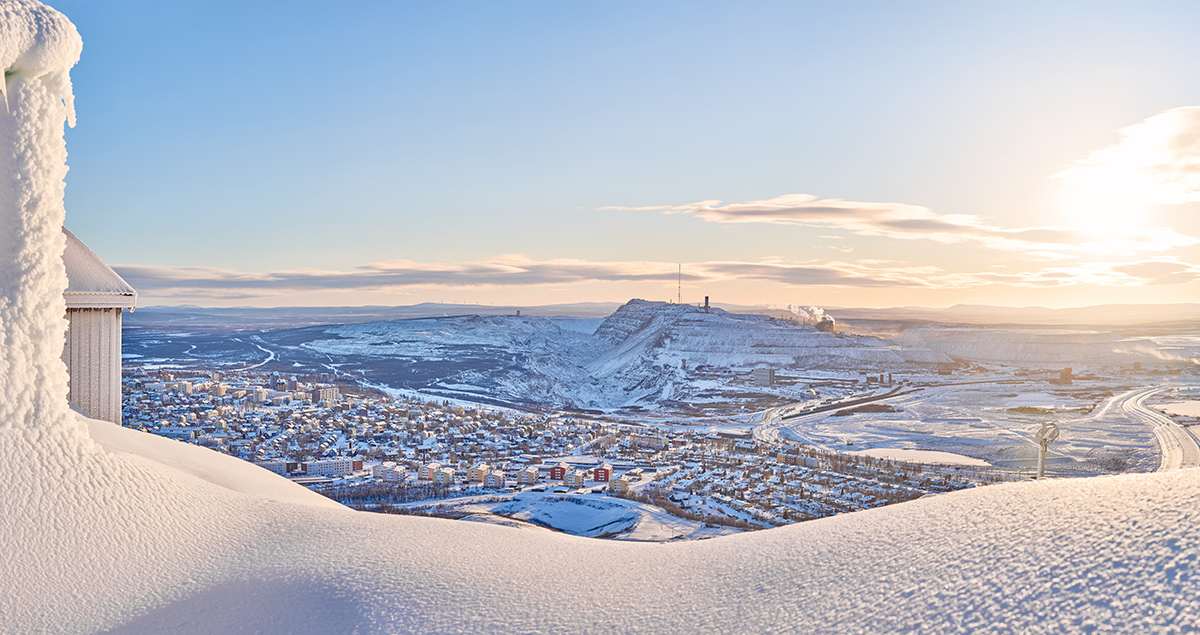 This article was licensed through Dow Jones Direct. The article was originally published on Dow Jones Institutional News.
The discovery here of a large deposit of rare earth elements, vital for renewable energy and electric vehicles, offers fresh hopes for Europe's transition away from fossil fuels and a lessened reliance on China, the world's top supplier of the critical minerals.
Announcing potentially the largest known find in Europe, Swedish state-owned mining company LKAB said that some of the rare earth elements in the deposit could be used to produce permanent magnets, which are components in motors for electric vehicles and wind turbines. The company said the rare earth elements could be produced as a byproduct of mining iron ore.
The deposit "could become a significant building block for producing the critical raw materials that are absolutely crucial to enable the green transition," LKAB Chief Executive Jan Moström said.
The finding comes as the European Union seeks to reduce its dependence on China for the rare earth elements needed to produce electronics, batteries and other products. The European Commission, the bloc's executive arm, plans to propose legislation on critical raw materials early this year, which aims to boost the EU's provisions of the vital industrial supplies.
Sweden, which holds the EU's rotating presidency, said it plans to give priority to the critical-minerals legislation during its six-month term.
LKAB said the new find will take years to develop and exploit. Based on current timelines for obtaining permits, it could take 10 to 15 years or more before mining of the new deposit begins, the company said. Mr. Moström said he hopes the process can be accelerated.
The company plans to apply for an exploitation concession, an early step in seeking approval for a mine, later in 2023.
The newly discovered deposit holds an estimated one million tonnes of rare earth oxides, LKAB said. Rare earth elements are extracted from rare earth oxides.
That volume should be enough to meet much of Europe's expected demand for manufacturing permanent magnets, the company said.
The community of Kiruna, the residential area closest to the deposit and where an iron-ore mine is already operating, is now being transplanted to a new location because mining activity has affected the stability of the ground. The municipality is in the process of relocating residents and buildings, including an iconic wooden church that IS more than 100 years old.
LKAB said it also plans to start capturing rare earth elements and phosphorus that are byproducts of its current iron ore mining operations and are currently put into tailings ponds as waste. Phosphorus is used in the production of fertilizers.
The EU, in its push to lower carbon emissions, has been tightening emissions standards for cars so much that manufacturers are now well on the path to shifting fully to electric cars. That has the industry struggling to secure sufficient quantities of raw materials for the vehicles.
Since the pandemic, for example, the auto industry has faced challenges keeping factories churning out new cars because of a shortage of key components such as computer chips.
In the face of estimates that by 2025 every fourth new car sold in the EU could be a fully electric model, industry leaders are pressing Brussels to do more to secure raw materials.
"Europe needs an agency for strategic raw materials," Hildegard Müller, president of VDA, Germany's automotive industry association, told reporters this week. "Whoever is unable to act quickly in these times has already lost."

Kim Mackrael
The Wall Street Journal