Indonesia says it can reach net-zero emissions by 2055, five years ahead of target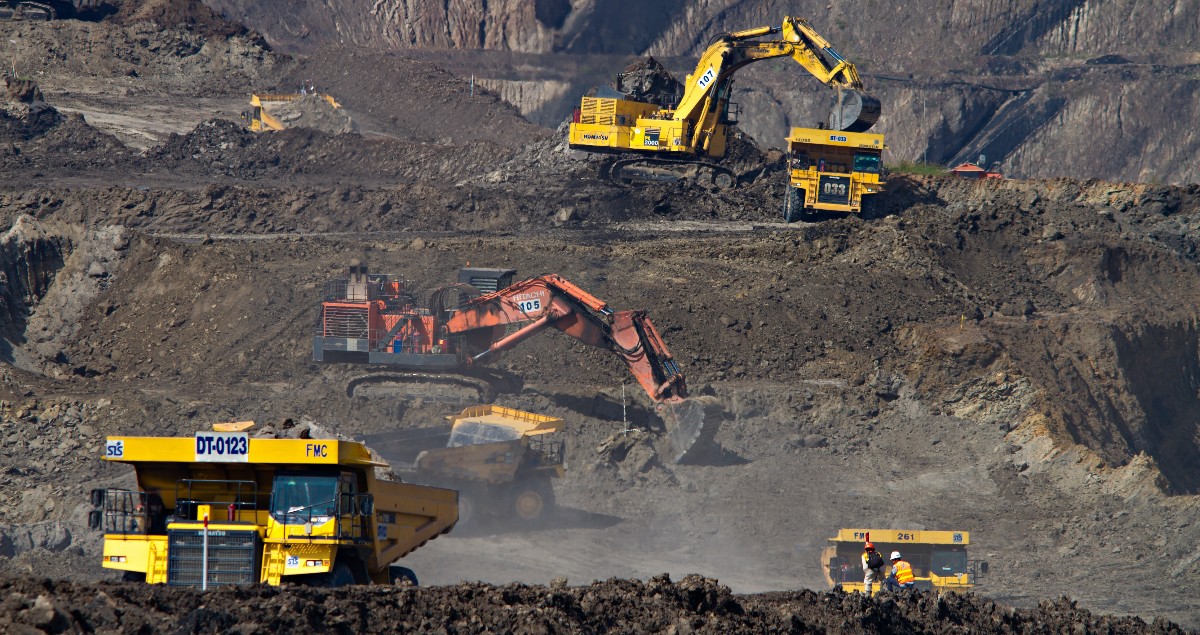 This article was licensed through Dow Jones Direct. The article was originally published on The Straits Times.
Indonesia could reach net-zero emissions by 2055, five years ahead of the government's target of 2060, if it receives financial and technology support, Indonesia's Coordinating Minister for Maritime and Investment Affairs Luhut Pandjaitan said in June 2023.
Indonesia is a leading coal exporter and more than 60 per cent of the nation's electricity is generated by burning the fuel, which is the single-largest source of carbon dioxide emissions heating up the planet.
The country has been working with wealthy nations, the Asian Development Bank (ADB) and others to help fund the early retirement of coal plants.
"I believe with the technology, with collaboration, with the spirit of the government of Indonesia, the people of Indonesia, we can do it earlier than 2060. I hope that we can do it maybe by 2055 or earlier," Mr Luhut said on the sidelines of the Ecosperity Week conference in Singapore.
The conference was held at the Marina Bay Sands Convention Centre, with the focus on ways to speed up green transition.
Mr Luhut also said the Indonesian government will not ban exports of liquefied natural gas (LNG). "We don't have a plan to ban LNG exports, but we look after our national interest first," he said, expressing fears of a possible shortage.
He said the government will carefully study the situation. "We'll see, maybe in two, three months, we can come up with an answer."
Earlier media reports had said Indonesia planned to prohibit the export of LNG to meet domestic supply needs. Mr Luhut had been quoted by Indonesian media as saying the ban would not affect ongoing export contracts, but that the policy would apply for contract renewals.
Indonesia remains heavily reliant on fossil fuels for energy but is trying to shift away from them by investing in renewable energy and developing a critical minerals processing industry to accelerate electric vehicle production.
The minister said that the country has the potential to generate about 342 gigawatts of green energy - such as geothermal, wind and hydropower - but it would need funding to invest in this area.
This represents nearly five times Indonesia's total installed power generation capacity.
Mr Luhut also said there were investment plans for solar power on Rempang Island in Riau, and that Indonesia also planned to develop its own solar panel industry as well as semiconductor manufacturing.
The Indonesian government has been working closely with donor governments, banks and foundations to help accelerate the green transition, underscoring Mr Luhut's confidence that Indonesia might reach its 2060 net-zero target earlier.
The 2060 goal is part of Indonesia's formal climate target submitted to the United Nations Framework Convention on Climate Change. More On This Topic Retiring Indonesia's coal plants early to cost $53b and boost green jobs, study finds Indonesia launches carbon trading mechanism for coal power plants
In 2022, Indonesia reached two deals to help accelerate the early closure of coal-fired power plants.
In the largest deal, wealthy nations - including the United States and Japan - agreed to provide Indonesia with US$20 billion (S$27 billion) in public and private finance.
Known as the Just Energy Transition Partnership, it will help the country ramp up its use of renewable energy and help workers in the polluting coal sector to transition to clean-energy jobs.
It also aims to help Indonesia's power sector peak its emissions by 2030.
An initial US$10 billion in public funding will be provided over a three-to-five year period, and is contingent on the country peaking and limiting power sector emissions at 290 million tonnes by 2030.
A second programme, which is under the ADB's Energy Transition Mechanism (ETM), aims to do deals with power plant companies to negotiate terms for early power plant retirement.
Late in 2022, a memorandum of understanding on the first ETM deal was signed in Bali on the sidelines of the Group of 20 leaders' summit.
A 660-megawatt coal plant in West Java will be refinanced in a US$250 million to US$300 million deal that would pay for the plant's retirement 10 to 15 years before the end of its useful life. More On This Topic Indonesia seeks $945m to install 200MW of solar power Indonesia warns $27b climate deal looks too expensive